Date: Tue, 24 Jul 2018 10:26:07 -0000
Subject: Stuff found under Amsterdam's Amstel river

Stuff found under Amsterdam's Amstel river

Fascinating - some things look almost modern but most things look maybe medieval. Clay pipes are a standard though - some of the old metal tools, knives, etc are very interesting.
You can drag and zoom for real close-ups.
Ray

https://belowthesurface.amsterdam/nl/rokin

You never know what you'll find when you start digging. Between 2003 and 2012, while excavating Amsterdam's new subway line along the Amstel river, civil engineers uncovered a wealth of objects. Around 700,000 everyday objects weave a history of the city, each with its own small contribution to daily life. And now, Below the Surface presents 20,000 of the most interesting finds.

https://mymodernmet.com/amstel-river-found-objects/ ---



Date: Tue, 24 Jul 2018 08:31:22 -0000
Subject: Death Fall - Crib Goch

Death Fall - Crib Goch


Well, that famous `knife-edge' _is_ a challenging run in bad weather - suppose I've just been lucky on several (many) occasions.
Ray D

https://www.dailypost.co.uk/news/north-wales-news/man-47-dies-after-fall-14944086#r3z-addoor
Man, 47, dies after fall in Snowdonia
The walker was on Grib Coch (sic) when the incident happened
---



Date: Sun, 22 Jul 2018 23:35:57 -0000
Subject: "David Paulides + Missing 411" [The Real Deal]

"David Paulides + Missing 411" [The Real Deal]

Hadn't seen his presentations before - really impressive.

From an overview of some cases there seem to be many unexplained similarities between many or most cases of people (many of them young children) going missing in National Parks. And that's over many decades and in widely separated US National Parks, so most unlikely (next to impossible) to be due to a serial abductor or killer.

Most striking is the "missing shoes/boots" question. Modern shoes and boots are almost everlasting, even if worn through - so why are they often totally missing?

Wiki-quote: "Paulides attained his undergraduate and graduate degrees from the University of San Francisco and then in 1977 he began working for the Fremont Police Department. In October 1980, he transferred to the nearby San Jose Police Department and worked in the patrol division on the SWAT Team, patrol and Street Crimes Unit. During his time as a detective, Paulides worked in the Vice/Intelligence Unit, and performed a variety of assignments. In 2011, Paulides received approval for a deferred vesting status totaling 16.5 years of service for his time with the San Jose Police Department.[1]"

https://www.youtube.com/watch?v=CeT2FG88PIM#t=44m29s
David Paulides (02-19-13) Missing 411 & Bigfoot DNA

https://www.youtube.com/watch?v=-8h1cWtGwvQ#t=6m42s
David Paulides More Evidence of Strange Disappearances

https://www.youtube.com/watch?v=xUf641uq7DQ#t=9m30s
David Paulides & The Missing 411 Talk in Toronto Cananda 2016

https://www.youtube.com/watch?v=CwvZ2yskfKM#t=25s
DAVID PAULIDES Missing People That the Parks Don't Want You to Know About [FULL VIDEO]

https://www.youtube.com/watch?v=4rIpbPDbH0E#t=5m19s
New David Paulides More Evidence of Strange Disappearances [FULL VIDEO]

PS - Be warned! Wikipedia gives his research a `skepti-bunker' write-up - and I've learned that wiki's editors are often ignorantly and wilfully over-sceptical and over-conformist in most areas of this sort - see exposure of Wiki-bias against Sheldrake.
---



Date: Thu, 12 Jul 2018 02:05:02 -0000
Subject: "Strangest National Park Disappearances"

"Strangest National Park Disappearances"

Weird! I'd heard about this Youtube series some while ago but hadn't checked it out until now.

Was maybe a bit freaked-out because I've always enjoyed lone hiking and mountain climbing, despite disapproval from military bosses, and, although I've had several experiences (wolves and strange noises), was never abducted, so far as I know!

Cheers
Ray D
PS - a strange detail: where a body was found, usually in very remote and rough terrain, quite often the corpse was shoe-less, even where the person was elderly or a very young child - and so couldn't have gotten there on bare feet!

https://www.youtube.com/watch?v=PEae0u52M-c
Top 10 Strangest National Park Disappearances - Volume 1

MANY MORE VOLUMES IN RIGHT HAND MENU



Date: Wed, 4 Jul 2018 20:31:19 -0000
Subject: "It's better to be single, study finds"

"It's better to be single, study finds"

Heck! Hadn't really thought about it - I've spent time being married, and being single, and also sort-of married in various countries, and, thinking back, they're right - being married, or even sort-of married, certainly cut down on my social interactions with other people.

Cheers
Ray D

https://www.indy100.com/article/single-social-ties-relationship-marriage-help-advice-study-8206236
Posted by Louis Doré in offbeat

It's better to be single, study finds

It turns out, if you're single, you probably hold stronger social bonds that help people.

Marriage can constrain people socially, and is not always the happy ending we perceive it to be - and a study, published in 2015, has supported that notion.

The study, published in the Journal of Social and Personal Relationships found that:

Single individuals are more likely to frequently stay in touch with, provide help to, and receive help from parents, siblings, neighbours and friends than the married.

The study found that being single increased the social connections of both men and women, a trend that remained even when taking into account structural explanations of social relationships.

The researchers concluded that instead of promoting marriage, public policy should "acknowledge the social constraints associated with marriage and recognise that single individuals have greater involvement with the broader community".

The 2015 study was advanced upon by a TEDx talk in May 2017, in which Bella DePaulo argued that society undervalues the lives, relationships and stories of single people; that so often the told story is the romantic one, of how two married people met, than the lives of people independent of others.

After all, studies have shown that people who get married do not end up happier or psychologically healthier than when they were single.

You can watch the full TEDx talk below.

https://www.youtube.com/watch?v=lyZysfafOAs
What no one ever told you about people who are single | Bella DePaulo | TEDxUHasselt
---



Date: Thu, 14 Jun 2018 06:10:14 -0000
Subject: "Some ancient Egyptians were natural blondes"

"Some ancient Egyptians were natural blondes"

Hadn't seen this - it's interesting and especially because some of those blondes seem to have been pre-dynastic; that's before 3000 BCE.

Maybe this should make us reconsider accepted human history, like the probability of more extensive contacts between peoples very widely separated by geography.

Cheers
Ray D

https://www.smh.com.au/technology/some-ancient-egyptians-were-natural-blondes-20160426-gof9hn.html

Some ancient Egyptians were natural blondes
By Bridie Smith Science Editor
Updated 1 May 2016 - 11:42pm - first published 26 April 2016 - 12:00am

Mummies tell their tales from the crypt
Fair-haired Egyptian mummies were natural blondes, according to a Melbourne researcher who has blown open the urban myth surrounding the appearance of some of the youngest mummified Egyptians.

Forensic egyptologist Janet Davey said while the blonde locks, brows and eyelashes were hard to miss on the mummified remains of ancient Egyptian children, many egyptologists believed the hair had lightened during the mummification process.

Forensic egyptologist Janet Davey has proved that fair-haired Egyptian mummies were natural blondes, contrary to popular belief.

To solve the ancient mystery, Dr Davey from the Victorian Institute of Forensic Medicine decided to do her own experiments and called on her friend, retired industrial chemist Alan Elliott.

Mr Elliott prepared a quantity of synthetic natron, a kind of salt used in the mummification process to dry out the remains.

Dr Davey then took 16 hair samples and covered them in the salty powder for 40 days, the same amount of time the ancient Egyptians took to dry out the bodies with natron.

The hair samples selected were dark, with one grey and one fair specimen for comparison. They came from male and female donors aged four to 92.

Dr Davey also used hair with henna on it, given this was used as a dye by the ancient Egyptian embalmers including those who worked on Ramesses II following his death, aged 90.

When the samples were removed from the salty powder, they appeared unchanged. To confirm this, Dr Davey called on the expertise of Gale Spring at RMIT who carried out microscope analysis - which showed no change.

"The general public and a lot of egyptologists think that the ancient Egyptians had very dark brown or black hair," Dr Davey said. "But this shows there were fair-haired Egyptians."

She said fair-haired mummies were rare: she has seen just four in her research career. This was perhaps why it was widely believed that the fair locks were a result of the mummification process.

However, Dr Davey said, she was now convinced that there were blondes dotted among the ancient Egyptian population during the Graeco-Roman period, which spanned from 332 BC to around 395 AD.

She said it made sense. The child mummies had fair hair because they lived during the rule of the Greeks and the Romans. This era would have brought many new genes into Egypt, via the Northern Greek and Roman soldiers as well as traders and slaves who may have had northern European genes.

"Some ancient Egyptians could have been blue-eyed blondes or brown-eyed blondes," she said. "I wouldn't say ancient Egypt was multi-cultural like Australia today but certainly there were various mixes."
---



Date: Wed, 6 Jun 2018 20:00:28 -0000
Subject: Pythons beating (+ eating) Alligators

Pythons beating (+ eating) Alligators

At about 13 mins in a guy forecasts that the Burmese pythons, which are increasingly populating the Everglades, will outgrow all the competing alligators and will own the area.

Further, they will be attaining lengths of twenty five to thirty feet or more of solid muscle, so it's predicted (at about 35 mins) that they'll then move on, as tree-climbing ambushers, to dominate about 40% of the USA.

No more picnics or walks in the woods!

Cheers
Ray D

https://www.youtube.com/watch?v=f3bBOrdE3gA
Life After People S01E05 The Invaders



Date: Sat, 2 Jun 2018 21:38:52 -0000
Subject: UFO Documentary

UFO Documentary

One phrase registered - uttered by a responsible and capable USAF officer - "The paperwork [reports] all disappeared".

Immediately recognized a standard military response to `unwanted news' - get rid of the paperwork and deny everything.

And I have to confess to following that procedure one time when called out (from a military guardroom) to prevent a murder.

I'd opted to take that duty and was only too happy to get out of the guardroom (didn't like being indoors), but after I'd prevented the murder and calmed things down a bit had the problem of writing-up the event in the Guardroom log book.

So simply made an entry of the time of my departure and return, accompanied by a loose-leaf account of the actual events (somewhat sensitive events).

It's all outlined at MURDER PAGE.

Cheers
Ray

https://www.youtube.com/watch?v=hUr_TF9o7sY
The New UFO Documentary the Elite Hoped Would Never Be Aired in Public



Date: Sat, 26 May 2018 06:22:12 -0000
Subject: Re: Twins marrying twins

Great thinking Choong. Maybe some clever testing - using identical twins - could give valuable info on quantum physics, consciousness and maybe even ESP/parapsychology.

Ray
-
Date: Fri, 25 May 2018 22:20:37 +0800
Subject: Re: Twins marrying twins

Ya, and talking about this I think most of us have heard before that there were cases of twins feeling [that] something has happened to one of them, so come to think of it, this might just be the biological version of the "spooky action at a distance" mechanism at work, after all they are twins, just like the atom split into two and still connect to each other in time and space?

Choong
-
Date: Thu, 24 May 2018 18:36:00 -0000
Subject: Re: Twins marrying twins

Hi Choong,
Remembered something about twins so looked it up - your answer might be that if both pairs of twins are `identical twins' - i.e. Monozygotic - then what you suggest might be more likely.

Even so I don't have a clue what the odds are - in any of those cases!
Ray
-
Date: Fri, 25 May 2018 01:10:32 +0800
Subject: Twins marrying twins

Twins marrying twins

Ha, got one interesting topic here. I was watching a twin sisters musical Youtube so along the way this pops up in my mind that if two twin brothers marrying a pair twin sisters then will their children then be all the same.

Choong



Date: Tue, 22 May 2018 17:53:32 -0000
Subject: "Sinister Forces" by Peter Levenda

"Sinister Forces" by Peter Levenda

You might recall my recent expression of admiration for Peter Levenda (for his Youtube presentation for `Sinister Forces' - a new book).

Have since found it's a trilogy and, having read most of volume one and being amazed by his research (lots of scary `coincidences' which aren't - burnt-out psychics and many dead bodies), have already ordered the third and final volume to make that part of my bookshelf complete.

N.b. although I'm a fast reader am sure I can get as much (maybe more) from second or third readings because there's just so much in there - can't possibly absorb all there is in one reading.

Cheers
Ray D

PS if you're easily spooked maybe don't read this book at night, and if apparent physical impossibilities offend you (or scare you) maybe don't read it at all!

https://www.amazon.com/Nine-Sinister-Forces-Political-Witchcraft/dp/098418581X
Sinister Forces: - The Nine: (A Grimoire of American Political Witchcraft, Book 1)

https://www.amazon.com/Sinister-Forces-Warm-Gun-Witchcraft/dp/0984185828
Sinister Forces: - A Warm Gun: (A Grimoire of American Political Witchcraft, Book 2)

https://www.amazon.com/Sinister-Forces-Manson-Secret-Witchcraft/dp/0984185836
Sinister Forces: - The Manson Secret: (A Grimoire of American Political Witchcraft, Book 3)



Date: Mon, 7 May 2018 21:39:01 -0000
Subject: Re: `Dave - Lloyd Pye on Human Origins, Anunnaki and Nibiru

Right Dave
by sheer luck just found this :-

Lloyd Pye on Human Origins, Anunnaki and Nibiru
https://www.youtube.com/watch?v=woY-UPMeEMY

which looks to be one of his last interviews.
Ray D
-
Sent: Friday, April 27, 2018 7:09 PM
Subject: Re: `Early humans navigated oceans over a million yrs ago'

While the ancient texts do not give a name to the Hominid used, LLoyd Pye did suggest from his studies that it would most likely have been Homo Erectus for various reasons which he exponded on in his writings.

DAVE
-
----- Original Message -----
From: Ray Dickenson
Sent: Thu, 26 Apr 2018 20:51:35 -0400 (EDT)
Subject: Re: `Early humans navigated oceans over a million yrs ago'

Right, there's a good deal of Internet talk in recent days of `pre-human civilizations', and, looking at Sitchin's translations one could match the "black headed peoples" used by the Anunnaki to create a slave race (used in Africa for their gold-mining operations) we might imagine they were one branch of pre-humans, perhaps homo-erectus or an early Cro-magnon.

Ray
Nb - I've excluded Neanderthals and maybe Denisovans since they seemed to've been red-haired



Date: Mon, 7 May 2018 19:44:40 -0000
Subject: Rod Serling - UFO / Alien Evidence

Rod Serling - UFO / Alien Evidence

Main reason for clicking on this is the great respect and regard I have for Rod Serling and his work.

Altho' dated, this is still interesting and even compelling (esp. a part after 23 mins - although John A Keel and Jacques Vallée have since agreed that we shouldn't believe anything these beings say as their main intent is fooling us!)

Cheers
Ray D

Rod Serling - UFO / Alien Evidence
https://www.youtube.com/watch?v=phsUnYKjpUw
Extraterrestrial Life Proof Classic Documentary - It has Begun
---



Date: Sat, 5 May 2018 19:57:59 -0000
Subject: Peter Levenda - Sinister Forces

Peter Levenda - Sinister Forces

Hadn't seen this latest. He gives a great presentation, tying together lots of unpublished evidence and even more totally unknown stuff.

Watch/hear - and prepare to be awed!

Cheers
Ray D

Peter Levenda Secret Space Program Conference Amsterdam 2011
https://www.youtube.com/watch?v=1R-dNaLArnU
Topic: Sinister forces, Paper clip, Nazi to NASA Secret Space Program, JFK and the Cold War

"From Peenemunde to Paperclip, from Nazis to NASA the Secret Space Program and the Cold War." Peter will focus on the Nazi space scientists, their UFO designs, Operation Paperclip, and the strange connections between the UFO phenomenon of 1947 and the Jim Garrison investigation into the JFK assassination in 1967.

Bio: Peter Levenda is a native of the Bronx, New York, and has been investigating and writing about the connections that exist between politics, religion and history since the 1970s. His first book, Unholy Alliance: A History of Nazi Involvement with the Occult, was published in 1994 and bears a foreword by Norman Mailer. Since then, he has published Sinister Forces: A Grimoire of American Political Witchcraft, a three-volume magnum opus that searches for the meaning behind some of the most famous historical events in American history, from the Salem witchcraft trials to Jonestown, from Operation Paperclip to the weaponizing of the paranormal, from the serial killer phenomenon to the Manson Family and beyond, and exposes some of the strangest aspects of American political assassinations and their relation to a shadowy -- yet well-documented -- group known as "The Nine". His research has taken him to Chile during the Pinochet regime to investigate Nazi war criminals, to China, India, all over Southeast Asia, and throughout Europe and Latin America. His work has been praised by Paul Krassner, Jim Hougan, Dick Russell, Jim Marrs, Whitley Strieber, Katherine Neville, and many others. He has appeared numerous times in television documentaries on the influence of occult beliefs on the development of the Nazi Party: on the History Channel, the National Geographic Channel, TNT, Discovery, etc.
---



Date: Sat, 5 May 2018 12:36:00 -0000
Subject: "Welsh police wrongly identify thousands as potential criminals"

"Welsh police wrongly identify thousands as potential criminals"

Ha! As always, most people won't see a danger until they get caught up in faulty mechanisms.

Ever read Philip K Dick's `The Minority Report'?

Cheers
Ray D

Minority Report (film)
https://en.wikipedia.org/wiki/Minority_Report_(film)
https://en.wikipedia.org/wiki/Minority_Report_(film)#Plot
--
https://www.theguardian.com/uk-news/2018/may/05/welsh-police-wrongly-identify-thousands-as-potential-criminals
Sat 5 May 2018 10.01 BST - Last modified on Sat 5 May 2018 10.35 BST

Welsh police wrongly identify thousands as potential criminals
A police force has defended its use of facial recognition technology after it was revealed that more than 2,000 people in Cardiff during the 2017 Champions League final were wrongly identified as potential criminals.

South Wales police began trialling the technology in June last year in an attempt to catch more criminals. The cameras scan faces in a crowd and compare them against a database of custody images.

As 170,000 people arrived in the Welsh capital for the football match between Real Madrid and Juventus, 2,470 potential matches were identified.

However, according to data on the force's website, 92% (2,297) of those were found to be "false positives".
(more at page ...)
---



Date: Mon, 9 Apr 2018 17:25:37 -0400 (EDT)
Subject: Re: "Where did we come from?"

I met LLoyd Pye at a Sitchin Seminar in Chicago, Illinois. I was impressed with his knowledge and congeniality. His books, along with Sitchins, were what started me on a new path.

DAVE
-
----- Original Message -----
From: Mark Mc****
Sent: Sun, 08 Apr 2018 15:43:59 -0400 (EDT)
Subject: Re: "Where did we come from?"

I think I discovered Mr Pye after researching language origins, though I've got so damn many bits of info that it may be due the fact that linguistics also uses PIE (Proto-Indo-European). ;)

Thanks for this, Ray!
-
Date: Sun, 8 Apr 2018 16:18:27 -0000
Subject: "Where did we come from?" BTW

"Where did we come from?" BTW

BTW - about those "3.5 million year old footprints" he showed a clip of, early in his talk:

https://www.youtube.com/watch?v=e5qJYwfAju8
Lloyd Pye - Everything You Know Is Wrong

What Lloyd didn't know then: there was a long-running feud between three universities about the dating of those footprints. When the dust finally settled they came to an agreement on "3.7 million years old".

But they DIDN'T tell us the spread of ages given: it was from about 2 million years to about 17 million years!

They just chose a politically acceptable lower age.

So there's still a great deal of room for speculation about the length of our human ancestry.

Cheers
Ray D
-
Date: Sun, 8 Apr 2018 15:50:11 -0000
Subject: "Where did we come from?"

"Where did we come from?"

Been thinking about some of the issues you've raised.
First question: Where did we come from?

The earliest (and best) presentation I recall was Lloyd Pye's (based, as he admits, on Zecharia Sitchin's translations), and he stressed what is now being admitted by many previously skeptical scientists - the fact that there is a huge unexplainable gap between all other primates and ourselves.

Well worth a watch - it's a low quality recording but the only one available - sorry about that.

https://www.youtube.com/watch?v=e5qJYwfAju8
Lloyd Pye - Everything You Know Is Wrong



Date: Fri, 6 Apr 2018 10:28:10 -0000
Subject: Fake Science re: `Alien Life'

Fake Science re: `Alien Life'

Ha! Seen a few articles recently headlined "Scientists find alien life unlikely" and "Maybe we are alone after all".

Guess what - It's fake science / fake news!

How can we tell?

i) simple statistics - there are billions of planetary systems (solar systems) in our galaxy alone, and many more billions of similar galaxies even in the `local' universe. About one in ten of those planets probably harbour life - and approximately half of all those billions of life-cultures are going to be in advance of us (because many `solar systems' are at least twice as old as Earth, maybe eleven billion years old or more).

ii) Earth's scientists are woefully uninformed: most of their theories are rubbish - now only clinging-on to preserve the careers of faded posers - Maybe see creation.html#cre-ian (no - it's not about "creationism" - that's just my sense of humor).

The reality is that there's NOTHING (no data) our scientists can understand that can indicate ANYTHING about `Alien Life', especially really advanced alien life (because, as some real scientists have long predicted, cultures only a million or so years ahead of us will already be entirely non-biological (like we're slowly aiming for)).

So there's nothing anyone could know to tell us what they are and where they are!

So the real question is: Why are we getting fake news about being "alone"?

Cheers
Ray D



Subject: Re: "Scientist at SETI debunks UFO incident"

Right Choong, all the circumstantial evidence says that SETI is a thinly disguised Gov't agency (USA evidence), maintained as quasi-independent only for purposes of denial when necessary.

Ray D
-
Date: Sun, 1 Apr 2018 02:23:00 +0800
Subject: Re: "Scientist at SETI debunks UFO incident"

You know what, this guy is a scientist so first of all there isn't any "rolling shutter" with a phone camera as the CMOS sensor is being electronically being on and off to create a"shutter" operation to mimic real vertical rolling electro-mechanical movie camera.

And even if what he meant is indeed "rolling shutter" effect that he understood the difference between digital and film movie cameras frame rate to shuttle synchronicity then he is wrong too as if he does meant a phone or digital camera "rolling effect" resulted from the non adjustable default set frame rate and electronic shuttle speed we will see bending effect on the plane's propeller blade but we are not.

The photo does shows that the velocity of those blades are actually faster than the UFO object and the shuttle speed is slow enough to register more than four blades in view, in fact since a pilot should only be able to see half of the spinning blades the maximum the camera could capture given any circumstances could only be two to three blades frozen in high shuttle speed DSLR photography.

Choong
-

Date: Sat, 31 Mar 2018 17:18:15 -0000
Subject: "Scientist at SETI debunks UFO incident"

"Scientist at SETI debunks UFO incident"

Ha! I'd published my opinion of the liar Shostak a decade ago (scroll thru 3 or 4 posts), when he repeated the lying claim that "astronomers don't see UFOs" (Youtube clip from Hynek).

Even a quick look at the BlueBook files will tell you that astronomers do indeed see UFOs, and more often than the general public - it's just that they're `discouraged' from talking about them (i.e. they get fired and blacklisted).

So Shostak is a liar and Gov't shill - which I've publicly stated for a decade (without being sued by Shostak - because he's scared to).

Cheers
Ray D

http://www.ibtimes.sg/scientist-seti-debunks-argentinian-ufo-incident-25603
By Nirmal Narayanan | March 31, 2018 12:17 +08
Scientist at SETI debunks Argentinian UFO incident

The video of two UFOs apparently taken by an amateur Argentinian pilot had taken the internet by a storm recently. The video showed one cylindrical and one triangle shaped UFO passing in front of a private plane at skyrocketing speed, with alien buffs claiming that it is a staggering evidence of extraterrestrial life. But now, Seth Shostak, an astronomy expert at Search for Extraterrestrial Intelligence (SETI) has conveyed his apprehension over the authenticity of the video.

In an exclusive interview with the Newsweek, Seth Shostak said the video is not very convincing as the first sign of its incredibility is that it was filmed by the pilot out of the cockpit window in mid-flight.

"Why is this guy using his cellphone to make videos while he's flying around? He's there to photograph these things, and that's a bit suspicious," said Shostak.

Shostak revealed that the way in which the pilot placed the camera indicates that he was anticipating the UFOs even before they appeared on the screen.

He added that the alleged UFOs which appeared on the screen might be an optical illusion caused by the rolling of shutters on the cellphone's camera.

"You don't want to judge too much on the fact that they [the UFOs] kind of look like saucers. They could be baseballs," added Shostak.

Shostak also suggested that the captured object might be either a bird or another aircraft considering the distance and the speed in which it is travelling. However, he admitted that there is no way to confirm what really caught on the Argentinian pilot's camera.

SETI has been searching for extraterrestrial life for the past few years, and they are mainly concentrating on opening their eyes into deep space using advanced instruments to locate alien life in deep space.
---



Date: Wed, 28 Mar 2018 00:15:54 -0000
Subject: "Algernon Blackwood - The Willows"

"Algernon Blackwood - The Willows"

Have heard this before - scary! Actually I'd already read the story a long time ago and even then it was downright chilling -it gets you looking over your shoulder even when reading alone late at night.

Just heard the early evening broadcast - it's _still_ scary!

Cheers
Ray D
PS Blackwood's other famous tale is `The Wendigo' which I happened to find in an old book years ago - certain phrases still give me the creeps.

https://www.bbc.co.uk/programmes/b007jvd3
29 days left to listen - 30 minutes
Algernon Blackwood - The Willows - Episode 1

When the narrator and his companion camp on a remote island, they think they see a body in the water and a man calling to them. But that's just the start of this clawing claustrophobic tale of suspense and mounting terror.

Read by Roger Allam.

Algernon Blackwood's chilling tale has been described as one of the finest supernatural stories ever.
---


Date: Tue, 27 Mar 2018 23:38:12 -0500
Subject: Re: "Is Music a Civilising Force?"

This sounds good to me. ;)

Mark
-
Date: Tue, 27 Mar 2018 22:03:41 -0000
Subject: "Is Music a Civilising Force?"

"Is Music a Civilising Force?"

Interesting; might try to catch that. Thinking back seem to recall that good music - well played, well sung, of any genre - did seem to stop folk talking/arguing, so they could listen and enjoy.

Cheers
Ray D

https://www.bbc.co.uk/programmes/b09wvqjq
The Essay, Is Music a Civilising Force? Episode 2 of 5
28 days left to listen - 15 minutes

Professor Alice Roberts chooses to look thousands of years back in human and pre-human history for signs and signals that music was not so much a civilising as a humanising force.

Her exploration takes her to ancient archaeological sites where traces of early instruments have been found and the evidence of shifts and re-shapings in our pre-hominid ancestors which suggest some kind of musical interaction long before language developed.
---



Date: Thu, 1 Mar 2018 12:01:22 -0500
Subject: Re: Arguments continue over Moon Theories


ALL ANYBODY HAS TO DO IS VIEW GOOGLE MOON OR A MOON VIDEO TO SEE IT'S AN ARCHITECTURAL SPHERE, A SPACE STATION. DUH.
Emily

-
Date: Thu, 1 Mar 2018 13:55:57 -0000
Subject: Arguments continue over Moon Theories

Arguments continue over Moon Theories

Ha! This article, along with many more today, sums up some competing `Moon Origin' theories, but NONE match all the facts.

Surprisingly, the best match so far was suggested by two senior Soviet scientists - Mikhail Vasin & Alexander Shcherbakov (WIKI) - way back in 1970.

I.e. that the Moon is an alien space-ship, built elsewhere and purposely steered into orbit around the Earth - which answers several otherwise `impossible' Moon facts:

1) the Moon is `too old' for the Earth;
2) Orbital mechanics virtually forbids the capture of the Moon by Earth - under ANY circumstances;
3) the Moon is `too light' and `rings like a hell' (maybe hollow?);
4) the Moon's craters, even the hugest ones, are all limited to a few miles depth - which seems to indicate an `armour-plated shell' below the surface; etc. etc.

Don Wilson presented the Russian scientists' theory, with lots of current and historical background, in `Our Mysterious Spaceship Moon' (Amazon).

Cheers
Ray D
(That book is quite expensive to buy in the USA but much cheaper in UK and Canada; my paperback was only a few pounds (GBP). You might think someone in USA Gov't doesn't want citizens reading it. - RD )

https://gizmodo.com/freaky-new-theory-offers-totally-new-explanation-of-the-1823388484

The Moon, it has been argued, was captured by the Earth's gravity billions of years ago. Alternately, the Earth and Moon formed together as a binary system within the Sun's protoplanetary disk. Or, a rapidly spinning Earth, in an example of cosmological-scale fission, ejected a huge blob of its mass, producing the Moon.

The prevailing theory for the Moon's origin, however, suggests a Mars-sized object, dubbed Theia, ploughed into a young version Earth about 4.5 billion years ago. It was more of a glancing blow, and the collision threw tons of molten rock and metal into Earth's orbit. Eventually, all this matter congealed together, forming the Moon. A 2014 study suggested that traces of the hypothetical Theia have been detected in lunar samples, bolstering the `giant impact hypothesis' even further.

Trouble is, while certain chemical characteristics of the Moon and Earth are very similar, there are some important differences. Researchers at the University of California-Davis and Harvard have posited a new theory of lunar formation that matches the exact pattern of the Moon's composition. The new paper, led by UC Davis astronomer Sarah Stewart, was published today in the Journal of Geophysical Research: Planets.

Their theory involves an entirely new type of astronomical object called a synestia (no, not synesthesia, that's something entirely different). The word is an amalgam of `syn', meaning `together,' and `Hestia,' the Greek goddess of architecture. The idea was first proposed in 2017 by Stewart and Simon Lock of Harvard University, a co-author of the new study.

A synestia happens when young, planet-sized objects smash into each other, creating a rapidly spinning mass of molten and vaporized rock. Significant portions of this volatile cloud orbits around itself, and it puffs out into an object that looks like a gigantic donut floating in space. A synestia only lasts about 100 to 200 years, shrinking quickly as it loses heat. The rock vapor first condenses into a liquid, and then into a molten planet.

`A synestia is an astronomical body that exceeds the rotation limit of a planet,' Stewart told Gizmodo. `Synestias are created by the high energy and high angular momentum of a giant impact.'
(more at page ...)
---



Date: Sat, 24 Feb 2018 12:56:02 +0800
Subject: Re: RE: Brad Steiger's `Revelation'

Hi Ray, and for this I think the Illuminati / Vatican have all the answers.

Choong
-
Date: Fri, 23 Feb 2018 17:18:22 -0000
Subject: RE: Brad Steiger's `Revelation'

RE: Brad Steiger's `Revelation'

"I wished to learn if others had observed that faith did not seem to be a factor in all revelation experiences, that the practical as well as the prayerful may suddenly undergo a revelatory contact. I was curious to to hear if others had noticed the personality changes that seemed to be associated with the aftermath of revelation? Why did the revelator in so many cases not only change his behavior patterns, but also his name?"
p. 15
"In other cases of revelatory experience, I had the uneasy feeling that the ecstatic flame may, in reality, have been kindled by multi-dimensional beings who have a kind of symbiotic relationship with man and who may exploit their "prophets" for selfish, parasitical purposes."
p. 16
Rev. Brown: "If there is collusion, then it is collusion at a source much higher than ours. For example, I know of some people in Ontario who meet fairly regularly and receive communications which seem similar to communications that some people here in Arizona are getting."
p. 42
---

As I'd hinted, think John Keel may have mentioned Brad's book. In `Operation Trojan Horse' Keel described how he'd kept in touch with hundreds of `silent contactees': folk who'd either witnessed a UFO, or had a close call with an `alien being' (or beast) or even a `paranormal event' and, although not wanting publicity, they would keep Keel informed of any follow-up or further strangeness.

Much like Steiger, Keel found a mysterious and ultimately destructive predictive force emerging from the many `silent contactees' reports:-

"What astonished me most ... predictions were coming in from wide variety of sources ... mediums ... automatic writers ... spirit world ... coming up with same as the UFO [silent] contactees. Often the prophecies were phrased identically in different sections of the country ... we could not overlook the peculiar set of correlative factors"

He resisted the temptation to publicise or `cash-in' on these remarkable predictions, and so didn't get snared, as many others did, in a web of apparently malicious deceptions. Like "Heaven's Gate"? - "Solar Temple"?

Cheers
Ray D



Date: Mon, 19 Feb 2018 21:31:35 -0000
Subject: Brad Steiger's "Revelation"

Brad Steiger's "Revelation"

Recently read a recommendation for Brad Steiger's "Revelation" and recalled that Brad (that's only a pen-name - he's actually a respected academic) has a good reputation for spotting the significant (and maybe the `un-natural') among all the noise & scammery of "arcane phenomena".

Can't remember if it was John Keel or Jacques Vallee or a similar guru who recommended the book but have just received it (via Amazon) and hope to let you know its general thrust or import.

Cheers
Ray D

https://www.amazon.co.uk/Revelation-Divine-Fire-Brad-Steiger/dp/0977790479
Revelation: The Divine Fire A Biblical prediction says that "In the latter days, your sons and daughters shall prophesy." Brad Steiger has communicated with literally hundreds of individuals who claim to have received messages directly from God -- or from spacemen, angels, spirit guides, or other superhuman entities. It would be easy to dismiss these latter-day prophets as deluded, but amazingly, their revelations all have an internal consistency, a common theme: a time of judgment is at hand, and humankind must change its ways to avert disaster. Moreover, contemporary housewives, business executives, and "Jesus people" are experiencing the same symptoms of revelation- - a blinding light, a voice out of nowhere, an impulse to take on a new name and a new life. On the track of the elusive source of these messages, Steiger examines the spread of glossolalia and faith-healing; the folklore of elves and leprechauns; the awesome cases where a revelator's body is briefly occupied by an outside personality; the mysterious "Elijah" tradition of the Bible that suggests that the great prophets (perhaps even Jesus) were possessed by a single entity; and the latest laboratory research into consciousness expansion. Revelation: The Divine Fire presents actual warnings, predictions, and messages from a wide spectrum of contemporary revelators. In addition, there are interviews and evaluations from a number of clergymen, scientists, and psychics who have met the Divine Fire. "Steiger's 'divine fire' is something. . . which, from the: beginning of recorded history down to the present, has communicated a revelation to man. [Steiger] is properly objective in his evaluation of the significance of such phenomena, setting forth the opinions of various scientific - or at least thoughtful - observers on the subject and, where necessary, synthesizing such opinions." Kirkus Reviews "In the tradition of William James' Varieties of Religious Experiences we have an important collection of valuable data that should be read and considered by any one interested in the pursuit of man, his meaning, and destiny. For me this book was an exciting adventure." Paul Severson, Fate magazine "Steiger enormously expands the definition of revelation. . . . What emerges is an engrossing compilation of esoteric events reported by those experiencing them." Library Journal "Brad Steiger has written a shelf-full of books on psychic phenomena. Many people throughout the country first developed an interest in extrasensory perception through the work of this prolific author." Martin Ebon, OCCULT magazine
---



Date: Wed, 14 Feb 2018 20:56:40 -0000
Subject: School Shooting (Florida) - New Moon?

School Shooting (Florida) - New Moon?

It had almost slipped my mind that I had a special interest in Full and New Moon phases (for their physical effects, as well as the psychological).

And yes, we are in the 3 to four day New Moon window, and guess what?

Yet another US school shooting - in line with tentative but established prediction that New Moon period has a depressive `mood-flip' effect - see a rough list of US school shootings since 1999 (all falling in New Moon window).

Ray D

https://www.wptv.com/news/state/shooting-investigated-at-marjory-stoneman-douglas-high-school-in-broward-county
2:57 PM, Feb 14, 2018 | 1 min ago

Active shooter at Marjory Stoneman Douglas High School in Broward County
Authorities say a gunman is at large after a shooting at Marjory Stoneman Douglas High School in Parkland Wednesday.
---



Date: Sun, 11 Feb 2018 19:13:27 -0000
Subject: "9,000-Year-Old Wells in China"

"9,000-Year-Old Wells in China"

Interesting! So we now have hard evidence of organized civilizations at least 9,000 years ago (maybe 500 yrs more in Gulf of Cambay, India and at Çatalhöyük, Turkey) and many thousands of years more at Göbekli Tepe, Urfa, S-E Turkey (maybe 13,000 yrs old).

Much evidence has been flattened and pulverized by the many cataclysms we now know to have regularly occurred within the Solar System.

[See the now confirmed hypotheses of Velikovsky, lately supported by the wide-ranging review by Van Flandern (see `Dark Matter, Missing Planets and New Comets: Paradoxes Resolved, Origins Illuminated']

So we can now place more credit in those part-hidden stories and "mythologies" of _really_ ancient civilizations.

Cheers
Ray D

http://www.doonwire.com/category/news/chinese-archeologists-find-9000-year-old-wells-in-central-china-18020701
POSTED BY: Y. K. SHARMA | FEBRUARY 7, 2018

Chinese Archeologists Find 9,000-Year-Old Wells in Central China

A team of archeologists has discovered 9,000-year-old wells in central China's Xiping County in Henan Province. The wells, six in number, are the oldest wells ever found in China, according to Wei Xingtao, deputy head of the provincial archaeological research institute.

Earlier, Chinese archeologists believed that that the first wells in China were built along the Yangtze River about 6,000 to 7,000 years ago in the late Neolithic period, but the new finding `pushes the origins of China's wells back over 2,000 years.'

"The invention of wells was of great significance as it freed people from their reliance on rivers for water," Wei said.

According to Wei, one well had a depth of about 5.2 meters. Some wells had stairs that were most likely constructed to allow people fetch water from a greater depth.

The archeological team also unearthed a variety of different items from inside the wells, including five pottery pots that ancient people used to carry water. These pots were found to have ears that were probably created to pass a string through them. The pots helped archeologists confirm that the structures discovered were indeed wells.
...
The archeological department is currently carrying out a detailed study to answer these questions.
(more at page ...)
---



Date: Sun, 4 Feb 2018 18:26:44 -0000
Subject: Re: MOTHMAN - Chicago?

Yup, I've seen a few reports of folk seeing a `winged man' flying over the streets etc. but here's another a bit closer.
Ray
http://www.phantomsandmonsters.com/2017/11/chicago-phantom-attacks-couple-in.html
'Chicago Phantom' Attacks Couple in Piotrowski Park
-

Sent: Sunday, February 04, 2018 1:48 AM
Subject: Re: MOTHMAN - Chicago?

Interesting that he has been seen in Chicago. The Mothman just freaks me out!
Cheers
Coralie
-
Date: Sat, 3 Feb 2018 16:27:21 -0000
Subject: MOTHMAN - Chicago?

MOTHMAN - Chicago?

Right, had noticed the occasional `winged man' report from Chicago in recent years and confess to feeling a bit curious.
Maybe not enough to buy this book though, don't think they know any more than the rest of us?

Ray D

https://www.bookbub.com/books/mothman-dynasty-chicago-s-winged-humanoids-by-lon-strickler

Mothman Dynasty: Chicago's Winged Humanoids - by Lon Strickler
Publisher Description:
The presence of strange winged beings is probably as old as the human imagination. In the late Summer of 2011, reports of Mothman-like flying humanoids began to surface in the city of Chicago. After three brief sightings, there were no further accounts. Then unexpectedly in early 2017, a smattering of encounters emerged from different locations throughout the Chicago metro area; until the number reached near fifty tsightings before the end of the Summer. Why Chicago? Why now? This book will examine the witness accounts and the investigators thought processes, as these incidents were brought to our attention. The sightings continue... but we are determined to find the truth.
---



Date: Tue, 16 Jan 2018 22:57:31 -0000
Subject: Margaret Atwood faces feminist backlash

Margaret Atwood faces feminist backlash (see "Oryx and Crake")

Ha! Don't comment at all on this subject - except have just finished reading her "Oryx and Crake" novel, a masterpiece of `speculative fiction'.

So, looking at the insights in her work, I wouldn't rush to judgement.

Ray D

http://www.bbc.co.uk/news/world-us-canada-42708522
16 January 2018

Margaret Atwood faces feminist backlash for #MeToo op-ed
Author Margaret Atwood has sparked a Twitter storm after a provocative column on the Me Too anti-sexual harassment movement.

Her op-ed published in the Globe and Mail newspaper questioned the impact of the movement against inappropriate sexual behaviour.

Ms Atwood called the movement a "symptom" of a broken legal system.

She also defended her support for due process in the case of a male writer accused of sexual harassment.

Ms Atwood, the Canadian author of the dystopian novel The Handmaid's Tale, is the latest in a number of celebrities to face a backlash after weighing in on the movement sparked by the Harvey Weinstein scandal.

In the column, Ms Atwood says the Me Too movement "has been very effective and has been seen as a massive wake-up call. But what next?"

She says she is concerned the University of British Columbia denied due process to professor and fellow author Steven Galloway, who first faced accusations of bullying and sexual harassment in 2015.

In 2016, members of Canada's literary community, including Ms Atwood, rallied behind Mr Galloway.

They penned an open letter to Mr Galloway's employer defending his right to due process following his suspension over undefined "serious allegations".

Media later reported accusations of bullying, sexual harassment and sexual assault.

A number of authors have since removed their names from the controversial letter.

Mr Galloway was dismissed by the university and is fighting his termination. He faces no criminal charges.

Of the criticism for adding her name to the letter, Ms Atwood wrote: "And now, it seems, I am conducting a War on Women, like the misogynistic, rape-enabling Bad Feminist that I am".

She added: "In times of extremes, extremists win. Their ideology becomes a religion, anyone who doesn't puppet their views is seen as an apostate, a heretic or a traitor, and moderates in the middle are annihilated."

Ms Atwood also offers misgivings about the movement going too far, warning of the dangers of "vigilante justice", which she says "begins as a response to a lack of justice".
---



Date: Fri, 12 Jan 2018 20:39:01 -0000
Subject: Two Invisible Colleges

Two Invisible Colleges

Just finished first read-throughs of two interesting updated books - `The Invisible College' by Jacques Vallee et al (2014 edition) and Richard Dolan's `Secret Space/Breakaway Civilization' lecture series.

Given that Dolan is an historian while Vallee and colleagues are mostly physical scientists (astronomers, astrophysicists etc) you might expect that Dolan's message would be more prosaic or even dull, but if anything his final analysis is easily the most doom-laden.

I think that's maybe because Dolan is considering the inevitably corrupt twists of human motivations (after the post-Eisenhower decision for a secret-technology monopoly), while Vallee and friends are analyzing really long-term phenomena - maybe stretching back hundreds or thousands of years.

Even so, the final message from The Invisible College, although more nuanced, could be equally scary: that the long-term `shape' of the phenomena seems to be that of a slowly emerging control system whereby humans are encouraged to think in certain ways, which are then reinforced by `rewards'.

And, considering the horrors that humans have been led into in the past - from blood-soaked mass murders of meso-American `sacrifices' all the way to the Oil-genocides (by Churchill et al), the Holocaust, the Killing Fields, the Serbian mass rapes and murders, and other mostly undocumented horrors (in Africa etc), we might have suspicions about the motives (and morals) of whoever is doing the controlling!

Cheers
Ray D

BTW - details of some of those horrors via Search Page



Date: Mon, 25 Dec 2017 06:16:59 -0000
Subject: "Mysteriously Shared Myths"

"Mysteriously Shared Myths"

`But it is not so simple to explain in these terms why, for instance, the aborigines of America imagined a witch as a woman riding on a broom across the sky, exactly as the European peoples imagined her.
"The Mexican witch, like her European sister, carried a broom on which she rode through the air ... Indeed the queen of witches, Tlagoltiotl, is depicted as riding on a broom and as wearing the witch's peaked hat."'
Lewis Spence - `The History of Atlantis' (1930), p.224


`Another example is the dragon. ... There is probably no nation that does not use this symbol or this creature as an important motif, yet it does not exist.'

There would seem to be many more examples. Those quotes are taken from `Worlds in Collision' by Velikovsky, a truly worthwhile book which modern ill-informed and mediocre `scientists' are ashamed to read - because it reveals their incompetence (and corruption).

Cheers
Ray D

PS - `Worlds in Collision' is Velikovsky's large-scale description of the planetary catastrophes of the last four thousand years (approx.), his later `Earth in Upheaval' is a more detailed look at the effects on Earth.



Date: Tue, 19 Dec 2017 23:40:25 -0000
Subject: FWD - Pope: 'SOMETHING'S OUT THERE' - more misinfo?

Pope: 'SOMETHING'S OUT THERE' - more misinfo?

Ha! Pope is a joke. He was a clerk, pure and simple, and never `investigated' anything. All he did was to sort incoming case-papers into two piles: one to file away, and the other sent to the "MIB Dept", who made sure they stayed secret.

However the M.o.D thought he'd be a useful distraction so they let him make money from selling books of vacuous pseudo-UFO waffle.

However, it seems that yesterday a `real' investigator (USA) made a revelation: "We may not be alone!", so clerk Pope has been told (by M.o.D?) to climb back on that bandwaggon, maybe to spread disinformation, which was what he was doing before.

Cheers
Ray D

https://www.express.co.uk/news/weird/894375/Aliens-UFO-Nick-Pope-MoD-Pentagon-UFO-something-out-there
By JON AUSTIN | PUBLISHED: 16:23, Tue, Dec 19, 2017 | UPDATED: 17:01, Dec 19, 2017

'SOMETHING'S OUT THERE' Former British MoD officer hints 'aliens and UFOs exist'

A FORMER British Ministry of Defence (MoD) officer has hinted aliens exist after bombshell news the US Government spent millions of dollars investigating UFOs emerged.

Nick Pope, who investigated the UFO phenomenon for the MoD until 2009, has never said publicly he believes aliens are visiting Earth, but regularly speaks at UFO conferences since leaving the post. He was responding to bombshell details that emerged this weekend of the US Department of Defense Advanced Aerospace Threat Identification £16.5million secretive programme investigating the threat posed by UFOs that ran from 2007 to 2012.

Mr Pope said it showed there really was "something out there."

He told Express.co.uk: "The take-home message here is that there's probably something out there, but we don't know what it is.

"It's an extraordinary revelation, not least because it directly contradicts the many specific denials that the US government has issued previously when asked about this subject, and their involvement in it."

According to a report from the New York Times, the US Government-funded programme investigated reports of UFOs between 2007 and 2012.

It was run by military intelligence official, Luis Elizondo, who is now a key player in a UFO research group set up by former Blink 182 singer Tom DeLonge.

The To the Stars Academy is crowdfunding to raise cash to "expose the truth about UFOs."

Mr Pope said: "It precisely reflects my own experience of this intriguing but frustrating subject, with the British government.

"Like our US colleagues, we too denied - even to parliament - that we were undertaking secret studies into the UFO phenomenon and consistently downplayed the true extent of our interest and activity at the Ministry to of Defence."

Mr Pope went onto suggest the UFO phenomenon was real.

He said: "This isn't quite the 'spaceship in a hangar' smoking gun the UFO lobby was hoping for, but it's as close as those of us who've looked at this subject from within government will ever go to saying 'yes, this is real'."

Express.co.uk has contacted the MoD for a response to claims it misled Parliament over UFOs and awaits a response.
---



Date: Wed, 13 Dec 2017 15:16:53 -0000
Subject: Keel: Weird Events and Timings

Keel: Weird Events and Timings

Just re-reading John A Keel's `Operation Trojan Horse' - a really intensive multi-analysis of weird phenomena throughout history, with emphases on the "airship" scares of late 1800's, Scandinavian "phantom rockets" scares of early 1900's, of the occult, and of the whole UFO phenomenon (mainly in the Americas but useful quotes from UK, European and other investigators - John admits that some British and French groups/journals are of higher quality than USA ones).

You might be interested in these statistical findings:

1 that weird events tend to peak on Wednesday evenings/nights at 20.5%, then taper off thru the rest of the week (Thur 17.5%, Fri 15.5%, Sat 15.0%, Mon 13.5%, Sun 11.0%, Tue 7.0%), and that this seems to've been true historically (apparently mentioned in ancient Hebrew? demonology' writings - i.e. avoid haunted places on Wednesdays).

2 "for some reason the 24th days of April, June, September, November and December seem to produce exceptional activity year after year".

Which, as he wrote, would seem to point to an intelligent or at least conscious cause (rather than `natural' or `psychological' reasons).

[And yes, I've read Fort's books, as did Keel, and, most recently Vallee's `Passport to Magonia', which seem to back up Keel's maybe rather controversial conclusions.]

Cheers
Ray D

PS that `24th / 25th of Dec' has been significant for much longer than Xtianity, also see `Saturnalia' in ancient Rome.

PPS as Wm Michael Mott mentioned a long time ago, seemingly most weird accounts, whether ancient demonology, Celtic and Norse mythology, Asian legends or even modern UFOlogy, tend to feature strange folk with long-fingered hands.
RD



Date: Thu, 30 Nov 2017 10:09:01 -0000
Subject: "Strange Noises" again

"Strange Noises" again

Right, remember the `wave' of strange noises around the world some years ago - here's a bunch of posts (scroll up + down) from c. 2012.

Ray D

http://www.ibtimes.co.uk/loud-bama-booms-heard-across-world-no-one-seems-know-whats-causing-them-1648918
By Immanuel Jotham | November 26, 2017 07:18 GMT

Loud 'Bama Booms' heard across the world and no one seems to know what's causing them
There have been at least 64 recorded, unexplained "booms" in 2017 so far.

Loud noises have been recorded in different parts of the world that researchers have described as "booming sounds". They have been reported in the Middle East, Australia, the East midlands and the American East coast, with no clues of the source.

Dubbed the "Bama Boom", the sound has experts baffled. Explanations are ranging from exploding asteroids in the sky to sonic booms created by aircraft.

Last week, similar booms were heard in Alabama and Idaho, reports the Economic Times.

"Loud boom heard: we do not see anything indicating large fire/smoke on radar or satellite; nothing on USGS indicating an earthquake," the Birmingham National Weather Service, tweeted.

Nasa has reportedly cast its doubts on the meteor from the Leonid shower - the meteor exploding theory.

The booms, however, could be bolide explosions (large meteors that explode in the atmosphere, spate from the shower), Bill Cooke, head of Nasa's Meteoroid Environment Office, told American Broadcasting Corporation.

Earthquakes have been ruled out by US Geological Survey, which reportedly said that it noted the booms and were sure the sounds were not a result of a quake. They also pointed at the US military, saying that the noise could have been produced while conducting flight tests. The armed forces are yet to comment on this.

Researchers have reported at least 64 incidents in 2017 so far, says the ET report. Areas around Michigan, Lapland, St Ives, Swansea and Yorkshire have all recorded the mysterious "Bama Booms".

The city of Cairns in Australia recorded one such boom on 10 October. People seemed to have assumed it was the result of fighter jets, specifically the FA-18 Hornet, flying by. In just two weeks, Eyre Peninsula in South Australia experienced a similar boom, but the ET report mentions that a blue meteor flashed across the sky at the same time.

Cooke said that Nasa's meteor scientists will continue to analyse the available data and they hope to find out the cause of these mysterious noises.
---



Subject: Re: "Stephen Hawking: Robots will REPLACE humanity"

Never say Never - but from what knowledge we possess at the present it most certainly seems impossible that robots would ever possess total human abilities.

DAVE
-
Subject: Re: "Stephen Hawking: Robots will REPLACE humanity"

Right Choong. And if other humans take actions to obviate robot decisions - What then?

I sincerely doubt if robots can anticipate the total complexity of human stupidity [i.e. see how we cannot forecast attacks by moronic fundamentalist(s)].

Ray
-
Date: Fri, 3 Nov 2017 00:03:18 +0800
Subject: Re: "Stephen Hawking: Robots will REPLACE humanity"

Right, all system need power supply system and they can't remove their own batteries and even if AI or "sentient" robots reached human level intelligence they cannot replace human activities in the chains of retails, supplies, mining and transportation of which the whole chain need human intervention when it comes to refueling.
Choong
-
Date: Thu, 2 Nov 2017 15:22:30 -0000
Subject: "Stephen Hawking: Robots will REPLACE humanity"

"Stephen Hawking: Robots will REPLACE humanity"

Nope! No chance!

Hawking, as usual is letting imagination run ahead of common sense and practical knowledge (like with his stupid - non-existent - black holes). For maybe half my working life I've been trouble-shooting large communications systems, some international and most also involving multiple human factors.

My experience tells me that there's too much unpredictability and too much room for misunderstandings in complex situations, especially those commonly involving potentially dangerous machinery, radiation, voltages, explosive or caustic substances, and, importantly, where humans and animals give each other warnings by reacting to `subliminal' cues - like when animals stampede inland/uphill to escape a tsunami.

Cheers
Ray D
PS - mind you they'll probably go ahead anyway and only after hundreds or thousands of deaths will be forced to think again.

https://www.dailystar.co.uk/news/latest-news/657066/Robots-Stephen-Hawking-sex-humans-AI-technology
Stephen Hawking issues bombshell warning robots will REPLACE humanity

BRAINIAC supremo Stephen Hawking believes robots could replace the human race by replicating and improving themselves.
By David Rivers / Published 2nd November 2017

The world famous physicist, 75, said artificial intelligence is in danger of surpassing human intelligence and wiping out our species.

He believes modern technology proves that we are capable of designing robots whose intelligence towers above our own.

He told Wired Magazine: "I fear that AI may replace humans altogether.

"If people design computer viruses, someone will design AI that improves and replicates itself.

"This will be a new form of life that outperforms humans."

He also warned that humans are in deep trouble due to globalisation and the affects are irreversible.

He added "I believe we have reached the point of no return.
"Our Earth is becoming too small for us, global population is increasing at an alarming rate and we are in danger of self-destructing."
(more at page ...)
---



Date: Sun, 29 Oct 2017 08:19:06 -0000
Subject: Those "Rome volcanics" reports

Those "Rome volcanics" reports (re: earlier Naples danger report)

Hi, was thinking about those `volcanic' events I'd recalled happening near Rome some years ago when I suddenly remembered the name for that sort of thing: FUMAROLE.

So looked it up and got some reports from 2013 and 2016 (think that one with maps was the one I used GoogleMaps with StreetView to get a close-up of the ground - a patch of grass surrounded by access roads).

Ray

http://www.datasync.com/~rsf1/fumarole.htm
https://www.livescience.com/39178-geyser-erupts-at-rome-s-fiumicino-airport.html



Date: Thu, 26 Oct 2017 11:30:54 -0000
Subject: "800,000 year old footprints"

"800,000 year old footprints"

Ha! Just got steered (by FB) back to this article and am struck yet again by mainstream `science' cowardice.

Re-read it and ignore all statements made without proof. What's left?

The 800,000 year old family were the same size as us, they walked like us and kept in a family group like we do. And that's it.

Everything else was `made-up' speculation, so as to avoid facing the possibility that those folk WERE FULLY HUMAN!

Cheers
Ray D

http://www.britishmuseum.org/about_us/news_and_press/press_releases/2014/happisburgh.aspx
The British Museum
Earliest evidence of human footprints outside Africa discovered on Norfolk Coast
Extraordinary find of 800,000 year old footprints by team of scientists
The find makes a direct connection to the earliest humans in northern Europe

A team of scientists led by the British Museum, Natural History Museum and Queen Mary University of London have discovered a series of footprints left by early humans in ancient estuary muds over 800,000 years ago at Happisburgh in Norfolk, The footprints are direct evidence of the earliest known humans in northern Europe. The new evidence, published today in the science journal PLOS ONE reveals how the footprints were discovered and recorded on the foreshore at Happisburgh during May 2013.

The footprint surface was exposed at low tide as heavy seas removed the beach sands to reveal a series of elongated hollows cut into compacted silts. "At first we weren't sure what we were seeing," explains Dr Nick Ashton of the British Museum "but as we removed any remaining beach sand and sponged off the seawater, it was clear that the hollows resembled prints, perhaps human footprints, and that we needed to record the surface as quickly as possible before the sea eroded it away." Over the next two weeks the surface was recorded using photogrammetry, a technique that can stitch together digital photographs to create a permanent record and 3D images of the surface. It was the analysis of these images that confirmed that the elongated hollows were indeed ancient human footprints, perhaps of five individuals. Ashton concludes "this is an extraordinarily rare discovery. The Happisburgh site continues to re-write our understanding of the early human occupation of Britain and indeed of Europe".

The analyses showed that the prints were from a range of adult and juvenile foot sizes and that in some cases the heel, arch and even toes could be identified, equating to modern shoes of up to UK size 8. Dr Isabelle De Groote from Liverpool John Moores University studied the prints in more detail. "In some cases we could accurately measure the length and width of the footprints and estimate the height of the individuals who made them. In most populations today and in the past foot length is approximately 15% of height. We can therefore estimate that the heights varied from about 0.9 m to over 1.7 m. This height range suggests a mix of adults and children with the largest print possibly being a male." The orientation of the footprints suggests that they were heading in a southerly direction.

Over the last ten years the sediments at Happisburgh have revealed a series of sites with stone tools and fossil bones, dating back to over 800,000 years. This latest discovery is from the same deposits. "Although we knew that the sediments were old, we had to be certain that the hollows were also ancient and hadn't been created recently." Say Dr Simon Lewis, a geoarchaeologist at Queen Mary University of London. "There are no known erosional processes that create that pattern. In addition, the sediments are too compacted for the hollows to have been made recently."

The age of the site is based on its geological position beneath the glacial deposits that form the cliffs, but also the association with extinct animals. Simon Parfitt of the Natural History Museum and University College London has studied the mammalian fossils from Happisburgh. "These include an extinct type of mammoth, extinct horse and early forms of vole. Together they support an age of over 800,000 years." The site also preserves plant remains and pollen, together with beetles and shells, which allows a detailed reconstruction of the landscape. At this time Britain was linked by land to continental Europe and the site at Happisburgh would have been on the banks of a wide estuary several miles from the coast. There would have been muddy freshwater pools on the floodplain with salt marsh and coast nearby. Deer, bison, mammoth, hippo and rhino grazed the river valley, surrounded by more dense coniferous forest. The estuary provided a rich array of resources for the early humans with edible plant tubers, seaweed and shellfish nearby, while the grazing herds would have provided meat through hunting or scavenging.

So who were these humans? Fossil remains of our forebears are still proving elusive. However, as Professor Chris Stringer of the Natural History Museum explains "The humans who made the Happisburgh footprints may well have been related to the people of similar antiquity from Atapuerca in Spain, assigned to the species Homo antecessor ('Pioneer Man'). These people were of a similar height to ourselves and were fully bipedal. They seem to have become extinct in Europe by 600,000 years ago and were perhaps replaced by the species Homo heidelbergensis. Neanderthals followed from about 400,000 years ago, and eventually modern humans some 40,000 years ago."

The importance of the Happisburgh footprints is highlighted by the rarity of footprints surviving elsewhere. Only those at Laetoli in Tanzania at about 3.5 million years and at Ileret and Koobi Fora in Kenya at about 1.5 million years are more ancient. As Nick Ashton concludes "these footprints provide a very tangible link to our forebears and deep past." The work at Happisburgh continues, but as the cliffs erode, new sites are being discovered, but also destroyed by the encroaching sea. The footprints were unfortunately rapidly eroded away, but it is hoped that new footprints will be revealed in the future.

The work at Happisburgh forms part of a new major exhibition at the Natural History Museum Britain: One Million Years of the Human Story opening on 13 February 2014.

The Happisburgh project has been running for over 10 years and is led by scientists from the British Museum, Natural History Museum, Queen Mary University of London and University College London, together with colleagues from Liverpool John Moores University, University of York, University of Wales Trinity St David, Lampeter Campus, University of St Andrews, University of Southampton, University of Leiden and Norfolk Museum Service.

The work is part of the Pathways to Ancient Britain (PAB) Project funded by the Calleva Foundation which is investigating the earliest occupations of Britain.

Dr Nick Ashton (British Museum) is a Co-Director of the Happisburgh Project. He specialises in the archaeology of ancient humans in Europe and works on the Pathways to Ancient Britain (PAB) Project.

Simon Parfitt (University College London and the Natural History Museum) is a Co-Director of the Happisburgh Project. He is both an archaeologist and palaeontologist, coordinating the environmental research at Happisburgh, and works on the Pathways to Ancient Britain (PAB) Project.

Dr Simon Lewis (Queen Mary University of London) is a Co-Director of the Happisburgh Project. He specialises in the geology and geography of Pleistocene Europe and works on the Pathways to Ancient Britain (PAB) Project.

Dr Isabelle De Groote (Liverpool John Moores University) specialises in ancient human fossil remains.

Professor Chris Stringer (Natural History Museum) co-directs the Pathways to Ancient Britain (PAB) Project with Nick Ashton. He is a leading world specialist on ancient human fossil remains.

Dr Martin Bates (University of Wales, Trinity St David, Lampeter campus) is a geoarchaeologist. He is part of the team working on the Happisburgh Project and first recognised the footprint surface.

Publication PLOS ONE details: http://dx.plos.org/10.1371/journal.pone.0088329
---



Date: Thu, 26 Oct 2017 05:54:23 -0000
Subject: Re: "Supervolcano in Italy could erupt soon"

"Supervolcano in Italy could erupt soon"

Right Dave and Carlos,
And I think the Italian gov't have multiple `volcanic' worries just now - for the last few years they've been seeing minor `fresh eruptions' (i.e. new `mini-volcanos') very close to Rome.
I think within the circumference of the Rome Ring Road.

Ray D

Sent: Tuesday, October 24, 2017 8:39 PM
Subject: Re: "Supervolcano in Italy could erupt soon"

I did some searching on the internet and discovered that Campi Flegrei is part of the huge magma pool that also fed Mt. Vesuvius. The population is rather dense in that area and when/not if, Campi Flegrei blows it will be worse than Pompeii. I have seen no attempts by the Italian Government to relocate or even seriously warn the populace.
DAVE
-
Sent: Tue, 24 Oct 2017 16:10:06 -0400 (EDT)
Subject: Re: "Supervolcano in Italy could erupt soon"

This is the one that took the lives of a family, one by one, starting with a young boy, then father and mother last. A horrific event. A harbinger ....
Carlos
-
2017-10-24 17:18 GMT-02:00 Ray Dickenson

Certainly seems like they're changing this `possible impending' to more like `inevitable' and `soon'.

Cheers
Ray D

https://sciencerecorder.com/article.php?id=131422
Delila James | Sep 18, 2017

Supervolcano in Italy could erupt soon, scientists say
A supervolcano located near Naples, Italy, is becoming more dangerous, scientists say.

A supervolcano just west of Naples, Italy, is showing signs it may be getting ready to erupt, according to a new study published in the journal Scientific Reports.

The researchers say their study of the supervolcano, known as Campi Flegrei, could help scientists better predict when volcanic explosions will occur.

Campi Flegrei a caldera that has not erupted since 1538 is located only a few miles from Mount Vesuvius, the volcano that exploded in 79 A.D. and left parts of the ancient Roman city of Pompeii preserved in ash.

An eruption on the scale of the 1538 explosion "would be highly destructive for the dense metropolitan city of Naples," according to the study.

Over the past several decades, scientists have seen evidence that magma is moving beneath the surface including volcanic activity in the early 1980s, when the ground lifted up and magma filled the 10-foot-thick gap.

Now, using seismolgical techniques, scientists have identified the location of the 'hot zone' that has been feeding the caldera.

"During the last 30 years the behavior of the volcano has changed, with everything becoming hotter due to fluids permeating the entire caldera," explained study leader Dr. Luca De Siena at the University of Aberdeen, in a statement. "Whatever produced the activity under Pozzuoli in the 1980s has migrated somewhere else, so the danger doesn't just lie in the same spot, it could now be much nearer to Naples which is more densely populated."

The relatively small amount of seismic activity around Campi Flegrei since the 1980s could mean that pressure is building inside the caldera.

"What this means in terms of the scale of any future eruption we cannot say, but there is no doubt that the volcano is becoming more dangerous," De Siena said.
---



Date: Mon, 9 Oct 2017 19:18:53 -0000
Subject: Nasa wants to alter the DNA of Mars astronauts in the 2030s

NASA wants to alter the DNA of Mars astronauts in the 2030s

Yup, this idea is a direct descendant of `hard SF' from decades ago - can recall more than one series where `space folk' had either genetic changes or micro-organic `implants' circulating in their bloodstreams - both allowing them to protect and change their bodies' reactions.

Ray

http://www.dailymail.co.uk/sciencetech/article-4961986/Nasa-alter-DNA-astronauts-journey-Mars.html

By Tim Collins | PUBLISHED: 09:23, 9 October 2017 | UPDATED: 09:37, 9 October 2017

Nasa wants to alter the DNA of Mars astronauts in the 2030s to protect them from c ancerous space radiation
Protecting astronauts from cosmic radiation is one of the key
The space agency, which is planning to send explorers to the red planet in the 2030s, is considering the use of drugs that alter the DNA code of its crews.

This could repair any damage sustained from the high energy particles that will bombard the bodies of `Marsonauts', giving rise to greater risks of cancer and other diseases.

Protecting astronauts from cosmic radiation is one of the key challenges facing future missions to Mars. Nasa, which is planning to send explorers to the red planet in the 2030s, is considering the use of drugs that alter the DNA code lod its crews

SPACE RADIATION
Space is home to particle radiation which has sufficient energy to collide violently with the nuclei that make up shielding and human tissue.
These collisions, known as nuclear collisions, can then give rise to new particles as the incoming radiation and shielding nuclei break up.
It can also damage the DNA of human cell, giving rise to diseases like cancer and dementia.

According to Nasa, there are three sources that give rise to space radiation.
The Van Allen Radiation Belts, where radiation particles remain trapped around Earth
The sun: During times of high solar activity or solar storms, the sun emits high fluxes of radiation
Galactic Cosmic Radiation: According to the experts, this type of radiation is the most concerning. It stems from supernovae, or stellar explosions beyond our solar system.

Nasa's acting chief technologist, Dr Douglas Terrier, made the comments ahead of an appearance at the Codex innovation summit, held in London.

One of the techniques currently under development that it is following is NMN, a compound expected to enter clinical trials after it was shown to rejuvenate elderly mice in laboratory tests.

It is also considering making more advanced tweaks or alterations to the DNA of its astronauts, although the moral implications of such a radical step will need to be addressed.

This includes epigenetic modifications, which alter the way genes are read by the body without making changes to the underlying DNA code.

Using such a technique would allow Nasa's scientists to turn up the volume on one genetic instruction or mute another.

This may help to prevent cancers, dementia and other radiation related illnesses from developing, as well as boosting the body's resilience to its effects.

Speaking to The Times, Dr Terrier said: 'We're looking at a range of things.

`From drug therapies, and those seem to be quite promising, to more extreme things like epigenetic modification all the way to manipulation.

`I think those have a lot of ethical consequences so they're still in the experimental thought stages.'
---



Date: Sat, 30 Sep 2017 17:31:37 +0100
Subject: "Ancient Egyptians did NOT build the pyramids"

"Ancient Egyptians did NOT build the pyramids"

Now this I can more readily accept - as you might know from my reference page about the Sphinx.

Face it, in early times the Great Goddess' world maritime Empire maybe peaked about ten thousand years ago.

It left many traces of inherited customs like matrilinear `right-to-rule' of ancient Egypt (passing down kingship rights only through the female line) and the persisting matriarchal AND matrilinear laws of the Tuaregs (of Morocco and the Sahara), and, within written history, of Ireland, Wales and maybe western Scotland too.

Physical traces are many Goddess statues and carvings around the world.

The Goddess culture was the last peaceful rule of intelligence before the Sumerians (maybe 5,000 - 6,000 years ago), who seemed to inherit _some_ skills (advanced metallurgy etc.) from the Goddess folk.


Apart from that early brilliance the whole area - N Africa, Asia Minor, Mid-East, Arabia and the Fertile Crescent (Mesopotamia) - has ever since been inhabited by greedy and murderous patriarchal slave-owning morons, obsessing over wealth, usury and posessions.

So the ancient Egyptians not only lacked the tools for advanced building-work, they were, and still are, too stupid to master any such skills. Check - and maybe download - the World IQs Map

Cheers
Ray D

http://www.express.co.uk/news/world/860673/Ancient-Egypt-Pyramids-Giza-Atlantis-lost-civilisation-Gerry-Cannon
By JON ROGERS | PUBLISHED: 11:15, Sat, Sep 30, 2017 | UPDATED: 15:49, Sat, Sep 30, 2017

SHOCK CLAIM: Ancient Egyptians did NOT build the pyramids
HISTORIANS has (sic) thrown doubt on the Ancient Egyptians ever having built the Great Pyramids of Giza instead claiming the monuments could have been built by a lost civilisation.

The authors of a forthcoming book investigating the only remaining wonder of the ancient world throw doubt on conventional thinking that it was the Ancient Egyptians that built the Pyramids at Giza around 2,500 BC.

Instead Gerry Cannon and Malcolm Hutton claim that the Sphinx in front of the pyramids must have been carved out of natural rock and long before any sand covered the area, meaning that at one time, long ago the area must have been fertile.

Mr Cannon told Express.co.uk: "The Sphinx had to have been carved when there was no sand there. You can't carve a rock when it's under sand.

["When it was not under sand was about 12,000 years ago and the Egyptians weren't there."]

This would mean, according to the pair's research, the pyramids and sphinxes were built at least 12,500 years ago which could have been before the start of the Ice Age.

Conventional thinking about when the Pyramids of Giza were built date construction to between 2,560 to 2540 BC, a difference of around 10,000 years.

The Egyptians couldn't have done it, they didn't have the tools - Historian Gerry Cannon
The significant time difference would mean that the artefacts were not built by the Ancient Egyptians, according to Mr Cannon.

Mr Cannon, although not completely convinced, believes it could have been by the hands of the people of the advanced civilisation of Atlantis that was ultimately consumed by flooding.

He said: "The theories are, and I can believe them, that there was some advanced civilisation - and I can't say they are 100 per cent right - that came to this planet tens of thousands of years ago.

"I've done some research and there's a direct line from the pyramids to a submerged continent with a sea mount and on the sea mount there are two pinnacles that look like pyramids.

"It's possible, and I don't say 100 per cent, that it's Atlantis - when Atlantis sunk they went to another place, probably Egypt and they had the technology to build those pyramids. There'#s no one else that could have done it, we don't have the technology.

"Nobody knows who was there 12,000 years ago. The three smaller pyramids at Giza probably were built by the Eygptians as they could be built by man but it's impossible that the three bigger ones were, simply from the size of them - they've got 2,250,000 blocks in them and each block weighs about 250 tonnes, we couldn't even move it with all the equipment we have today so it had to have been done by a civilisation that was more advanced than any of us.

Did people from the lost civilisation of Atlantis build the Pyramids at Giza?
"The Egyptians couldn't have done it, they didn't have the tools."

However the word of Mr Cannon and others who have raised doubts regarding the Egyptians building the pyramids have been met with a brick wall by the Egyptian authorities who maintain the Ancient Egyptians built them.

Mr Cannon said: "The Egyptians have their blinkers on and they won't even look at anything else because all their work, all their books, all their history will be thrown out of the window and they are all against anyone that says anything different.

"There have been big problems. The Egyptians are adamant they built it."
---



Date: Thu, 28 Sep 2017 18:42:14 +0100
Subject: NEWS AND VIEWS FROM THE NEFARIUM SEPT 28 2017

NEWS AND VIEWS FROM THE NEFARIUM SEPT 28 2017

Joseph asks "Did we just get a "ding ding ding" on our hypothesis of third extra-territorial actors in the mystery of what's happening to the diplomats in Cuba?", and personally I like his "MAFIA" likelihood.

After all, before Fidel, Cuba was essentially one big Mafia brothel, with men, women and children for sale to the highest USA bidder, and corrupt Mafia types - and their pals - got first choice.

I got early hints of that situation when passing thru Miami airport multiple times, where corpulent raddled Mafia wives / mistresses - bedizened with jewellery and furs - were loudly and tastelessly conspicuous, cursing and bad-mouthing the patient / elderly black porters. So, it was fairly easy to work out who shot JFK, and why.

And yes, they are all very ugly people!

Cheers
Ray D


NEWS AND VIEWS FROM THE NEFARIUM SEPT 28 2017
https://www.youtube.com/watch?v=lvkj1FkaZBg
---



Date: Sat, 23 Sep 2017 16:43:18 +0100
Subject: Joseph P - News + Views re: That Sonic Weapon

Joseph P - News + Views re: That Sonic Weapon

Joseph has a strong view on those `sonic weapons' - seems Cuba is innocent victim of some "military-type MAFIA weapon".
Ray


NEWS AND VIEWS FROM THE NEFARIUM SEPT 21 2017
Is Cuba to blame for the "sonic attacks" on American diplomatic personnel in Havana? Joseph doesn't think so:

(The following timeline of sonic weapons stories was compiled by Giza Death Star web developer Daniel DiGriz for our recent Members' Area dialogues which included a discussion of this topic:

Timeline of Press on Sonic Weapons

Mid-Nov 2016 - Sonic weapons reported in use in `health attacks' against US diplomats in Cuba
2015 - Military testing announced again
2014 - European Space Agency mentions having acoustic technology that could conceivably be lethal
2012 - American LRAD device deployed in London during Olympic
2012 Chicago deploys LRAD against protesters at NATO summit
2011 NYC deploys LRAD against Occupy Wall Street protesters
2009 Pittsburg deploys LRAD against protestors at Crowd of 20 meeting
(more earlier - at page https://www.youtube.com/watch?v=B4fMpO9N3M8
---



Date: Mon, 18 Sep 2017 00:05:51 +0100
Subject: The Eye of Horus

Mildly interesting - just saw a clip of an Egyptair plane taxiing and was impressed by its livery/logo/emblem, then realized what it is (I think) - a stylized version of The Eye of Horus.
Ray D

A DAY TRIP TO CAIRO
http://davidsandinye.travellerspoint.com/111/

EgyptAir Emblem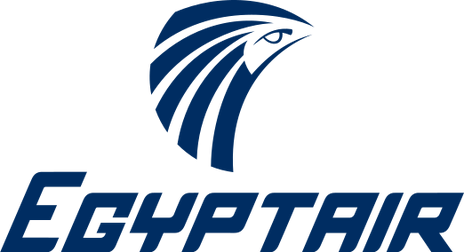 https://photos.travellerspoint.com/172282/IMG_4257.jpg

Eye of Horus


Date: Thu, 7 Sep 2017 19:59:18 +0100
Subject: "Code hidden in Stone Age art may be the root of human writing"

"Code hidden in Stone Age art may be the root of human writing"

Interesting enough, although I tend to agree with those who say the very early Danube tablets - which long preceded hieroglyphs OR cuneiform - is the earliest "writing" we might have a chance of decoding.

What interests me more about cave-art is the anomalous representation of apparently `mechanical' flying vehicles - which look suspiciously like "UFOs" and/or "drones"!

Initially, like these `drones' which seemed to've startled this deer, by passing too close overhead maybe?


And even more obvious, these first two seem to show humans who've been wounded or killed by `UFOs' (sorry, that's what they look like - clearly mechanical flying vehicles - during the Stone Age!).



Followed by a compilation of all the `flying vehicle' shapes in cave paintings.



See them all, full-size, w/notes, on original page (scroll).

Cheers
Ray

https://www.newscientist.com/article/mg23230990-700-in-search-of-the-very-first-coded-symbols/
Code hidden in Stone Age art may be the root of human writing
A painstaking investigation of Europe's cave art has revealed 32 shapes and lines that crop up again and again and could be the world's oldest code
(more at page ...)
---



Date: Wed, 6 Sep 2017 23:09:49 +0100
Subject: "Has voodoo been misjudged?"

"Has voodoo been misjudged?"

Hey! I can see this taking off in parts of UK, EU & USA.

That's because I lived with a Voodoo girl in a small house in a Central American swamp (south of the Yucatan) and she was a very sweet person.

Maybe the only difference was that she talked to the big old alligator in the middle of the swamp - and he seemed to respect her (I always imitated what she said when I had to pass that alligator's pool alone on dark nights - it seemed to work).

Cheers
Ray D

PS - have been told several times since coming back to UK that Voodoo is a female operant religion, maybe like The Great Goddess of olden times.

http://www.bbc.co.uk/news/world-africa-41048840
By Pumza Fihlani | BBC News, Ouidah, Benin | 01 September 2017

Has voodoo been misjudged?
While many African traditions and cultures are under threat from modern life, there is one which is holding its own - voodoo.

It has suffered from a bad press internationally but is an official religion in the West African country of Benin.
In the voodoo heartland of Ouidah, the sound of drums fills the air, while men and women dressed mainly in white take turns to dance around a bowl of millet, a freshly slaughtered chicken and alcohol.

These are the day's offering at the Temple of Pythons.
They have an audience of about 60 people who have gathered from nearby towns for an annual cleansing ceremony.
Inside the temple, where more than 50 snakes are slithering around a custom-made pit, local devotees make amends for sins of the past year.

Blood, snakes and power
In voodoo, the python is a symbol of strength - the devotees explain they are relying on Dagbe, the spirit whose temple this is, to give them the power to change.
And to make that change happen, blood must be spilled.

Animal sacrifices are an important part of voodoo ceremonies - an offering to appease the spirits
The first offering is a chicken - some of the blood is spread across the tiles of the temple and the rest is mixed into a communal bowl of millet - which the devotees eat as it is passed around.

Voodoo is rooted in the worship of nature and ancestors - and the belief that the living and the dead exist side by side - a dual world that can be accessed through various deities.
Its followers believe in striving to live in peace and to always do good - that bad intentions will not go unpunished, a similar concept to Christians striving for "righteousness" and not "sinning".

Voodoo believers communicate with their gods through prayers and meditation
Modest estimates put voodoo followers here at at least 40% of Benin's population. Some 27% classify themselves as Christians and 22% Muslims.
But expert on African religions and traditions Dodji Amouzouvi, a professor of sociology and anthropology, says many people practice "dual religion".
"There is a popular saying here: 'Christian during the day and voodoo at night'. It simply means that even those who follow other faiths always return to voodoo in some way," he tells me.

Slaughtering animals is not unique to voodoo

Regine Romaine
To illustrate the closeness of the two faiths, there is a Basilica opposite the Temple of Pythons in the town square.

"At the moment many people here in Benin feel let down by the establishment, there are no jobs," Mr Amouzouvi.
"People are turning to voodoo to pray for better times."

But how did voodoo get exported to places such as New Orleans and Haiti?
At the edge of the sea in Ouidah stands La Porte du Non-Retour "The Door of No Return" - a stone arch monument with carvings of men and women in chains walking in a procession towards a ship.

La Porte du Non-Retour
The Door of No Return is a reminder of Benin's painful slave history
It was from this point that many thousands of African slaves were packed into ships and taken to the Americas - the only thing they took with them was voodoo, which they clung to as a reminder of home.

They continued to practise it, at times being beaten if caught by the slave masters.
This made some even more determined to keep it alive, according to reports.

Some practices in voodoo can appear threatening to the outsider - the slaughtering of animals have in part earned the faith its unflattering image, some say.
The image of voodoo went wrong from the first encounter

But Mr Amouzouvi says voodoo is not all that different to other faiths.

"Many religions recognise blood as a source of power, a sign of life. In Christianity it's taught that there is power in the blood of Jesus," he says.
"Voodoo teaches that there is power in blood, it can appease gods, give thanks. Animals are seen as an important part of the voodoo practice."
Regine Romaine, an academic with a keen interest in voodoo, agrees.

"The African experience is open for all to see - people are invited to witness the ceremonies, the slaughtering and that same openness has been judged whereas it isn't in other systems like the Islamic and Jewish faiths," she tells me.

"Slaughtering animals is not unique to voodoo. If you go to the kosher deli or buy halaal meat, it's been killed and allowed to bleed out before being shared.
"Ultimately, the gaze on voodoo over the years has not been one of love - that's why it's been given a bad image."

Ms Romaine is of Haitian and US heritage.
She first learned about voodoo from her aunt in Haiti - she travelled on a pilgrimage to retrace the "slave route" and her last stop was here in Benin where she has been living for more than a year.

'Voodoo is not evil'
According to Ms Romaine, voodoo's bad image abroad has a lot to do with what people have seen in Hollywood films.
"The image of voodoo went wrong from the first encounter - from the first visitors to the continent, the anthropologists who didn't understand what they were seeing and from that came a lot of xenophobic writing," she says.

"It was also worsened by the US invasion of Haiti much later, which gave rise to Hollywood's fascination with the horror stories that all had voodoo."

Back at the ceremony, the processing of devotees has now moved to the town square for the final stage of the rituals.
There is more drumming, singing, dancing and after four animals are killed and cooked inside three large flaming pots of clay, the meat inside is shared by all those who have attended the day's proceedings.

The Regional High Priest of Voodoo Daagbo Hounon is presiding over the day's rituals.
He is dressed in ceremonial robes, with a striking top hat, and holding a staff made from cowry shells.

He is a big man with a booming voice and speaks passionately about their belief system - he tells me that their faith is misunderstood.

"Voodoo is not evil. It's not the devil," he says.

"If you believe and someone thinks badly of you and tries to harm to you, voodoo will protect you. Some say it is the devil, we don't believe in the devil and even if he exists, he's not here," he tells me.

He is keen to welcome international visitors.

The small town offers an "initiation" from people from all over the world to come and learn about the practice - from how to use herbal medication, how to pray and meditate, how to perform rituals for the gods.

High Priest Hounon says the programme is popular with tourists from the US, Cuba and parts of Europe.
For many West Africans in the diaspora, voodoo has become a symbolic coming home.

Ms Romaine, who is also member of that diaspora, believes voodoo is successful because it provides a connection to a neglected identity.

She tells me that voodoo is gaining appeal in the US amongst young people.

"There is a shift especially in the Americas. The younger generation now want to proclaim their identity in a way that the previous generation was perhaps more intimidated to do and spiritual identity is a part of that. For some voodoo meets that need."

The government here in Benin is committed to upholding the practice.

In the mid 1990s it built a monument to voodoo in a place known as the sacred forest - an ancient place of worship on the edge of town.

Life-sized metal and wooden totems have pride of place amongst the towering trees - this place is meant to help teach young people here about their voodoo heritage.
With the government supporting it at home and the descendants of slaves embracing it abroad, the ancient voodoo tradition has found a place in the modern world, where other African belief systems are often struggling for relevance.
---



Date: Wed, 6 Sep 2017 22:26:41 +0100
Subject: "Weird things coming together"

"Weird things coming together"

Just had my first read-through of a fascinating story - which I suppose really began a long time ago when Adolf Erik Nordenskiöld 1832 - 1901 - a man of action as well as a nordic aristocrat - went on several scientific expeditions and, of necessity, became interested in the most useful of old navigators' maps (or `Portolans').

After years of study - in between other expeditions - he went out on a limb and expressed the `shocking' opinion that the very oldest of the "portolans", dating back to maybe the 1200's or 1300's, were actually the most accurate, no matter what part of the world was pictured, and that all succeeding portolans were merely copies of those early masterpieces.

Of course mainstream scientists of the day ignored that, because scientists of ANY generation naturally believe THEY know everything and that all earlier folk were ignorant barbarians.

Fast-forward until 1956 when a copy of a certain portolan map was presented to the US Navy Hydrographic Office (it was a gift from a Turkish naval officer, who didn't know that facsimiles already existed in the Library of Congress). The Map had been `made' or compiled in 1513 from many fragments of maps by a Turkish Admiral named Piri Ibn Haji Memmed. (Admiral in Turkish was "Re'is" and so the map is now known as the Piri Re'is map.)

The US Naval official handed the map for appraisal to Captain Arlington H Mallery, who not only agreed with the `shocking' earlier opinions of A E Nordenskiöld, but opined that this map showed the northern coast of Antarctica - and at a time when it was free of ice!

If professional academic scientists had been involved Mallery's opinion would surely have been rubbished and derided, but the US Navy had better men at the top and they all thought there was something in Mallery's assessment

So Professor Charles H. Hapgood, of Keene State College, at the University of New Hampshire, became involved. He too thought Mallery was sincere and rational in his judgement and so a giant research project - involving staff and students at the college, US Naval and Air Force cartographers, and museums and libraries around the world - was begun.

The saga of the search and later detective work is in "Maps of the Ancient Sea Kings" (scroll), by C.H. Hapgood, in which Hapgood details all the steps of evidence that led him to believe there had been a great upheaval (to account for many `flooding' discrepancies in those ancient but otherwise very accurate maps).

One of Hapgood's posited scenarios was a `sliding' of Earth's crust which moved whole continents into unfamiliar latitudes, thereby heating or chilling them, and when he asked Albert Einstein for an alternative suggestion, Einstein had to confess that was the only one which matched the facts.

Now, you might recall, from some months ago, that we were talking of John A Keel's book `Our Haunted Planet', where he'd noted zoologist Ivan T Sanderson's findings re `planetary inversions' :

"Prehistoric mammoths found preserved in the frozen muck of Siberia had mouthfuls of unswallowed plants, as though they had been quick frozen while munching happily on their feeding grounds. Sanderson pointed out that the only way these animals could have been so splendidly preserved was to have been exposed to an incredible drop in temperature.

This could have occurred in several ways, he pointed out cautiously. The earth's crust could have shifted very suddenly, carrying the animals farther north very rapidly, the entire axis could have rocked over, or some cloud of frigid gases from space could have suddenly engulfed the entire planet.

Whatever the case, the discovery of these animal carcasses is solid evidence that some unexplained calamity took place with fierce suddenness thousands of years ago."
---

That has me thinking a bit.

Cheers
Ray D



Date: Fri, 1 Sep 2017 09:57:47 +0100
Subject: This has happened before (it's called `Forbidden Archeology')e

This has happened before (it's called `Forbidden Archeology'), see notes below this article

https://www.theguardian.com/science/2017/apr/26/could-history-of-humans-in-north-america-be-rewritten-by-broken-mastodon-bones
Wednesday 26 April 2017 18.00 BST Last modified on Wednesday 26 April 2017 20.54 BST

Smashed mastodon bones show humans arrived over 100,000 years earlier than previously thought say researchers, although other experts are sceptical
The history of the people of America, a story that dates back to the last ice age, has been upended by the battered bones of a mastodon found under a freeway construction site in California.

Archaeological sites in North America have led most researchers to believe that the continent was first reached by humans like us, Homo sapiens, about 15,000 years ago. But inspection of the broken mastodon bones, and large stones lying with them, point to a radical new date for the arrival of ancient humans. If the claim stands up, humans arrived in the New World 130,000 years ago.

Thomas Deméré, curator of palaeontology at the San Diego Natural History Museum which led the project, said: "Of course extraordinary claims like this require extraordinary evidence," adding that the team believed "the site preserves such evidence". Anticipating the disbelief of many experts in the field, Steven Holen, another project scientist at the Center for Paleolithic Research, said: "I know people will be sceptical about this." That caution was summed up by one scientist who preferred not to be named: "They are going to face a shitstorm," he said.
(more at page ...)
---
People are forgetting Hueyatlaco, Mexico. In about 1966 Virginia Steen-McIntyre used several methods to date the site:

http://mexicounexplained.com/amazing-finds-hueyatlaco-evidence-early-man-mexico-suppressed/
"a butchered camel pelvis that actually came from Hueyatlaco was tested using the uranium series and the results were astounding. They came back with a date suggesting the site was almost 250,000 years old. Virginia Steen-McIntyre was excited about the findings, while the now-sole head of the excavation, Cynthia Irwin-Williams was not. She stuck to her original date of 22,000 years old for Hueyatlaco and would not compromise. Steen-McIntyre knew that more tests were needed, so she spearheaded an effort to get more dating done at the site. She also shifted her focus to compare the layers at Hueyatlaco to even older layers of volcanic ash at the nearby volcano.

The next dating method they would use came from the paleoanthropologists in Africa who were using it to date some of the earliest human ancestors yet discovered. This dating method was called `zircon fission-track dating' where small crystals of zircons in the layers at Hueyatlaco were tested. The date that came back from the tests was more in line with the quarter-million-year-old date found from the camel bone sample than the 22,000-year-old more `politically correct' date advocated by Cynthia Irwin-Williams.

There were two other dating methods that were applied at Hueyatlaco. One looked at the volcanic ash deposits again and was called tephra hydration dating. The other method involved studying the mineral weathering to determine the age of the artifacts uncovered at the site. All 4 dating methods, which all concluded that the site was almost a quarter of a million years old, were explained and explored by Virginia Steen-McIntyre in a 1981 publication in the journal Quaternary Research titled "Geological Evidence for Age of Deposits at Hueyatlaco Archeological Site, Valesquillo, Mexico."

The article was subject to a ferocious backlash even from Cynthia Irwin-Williams, the original excavator, who wrote a rebuttal to the article. People in mainstream science shunned Steen-McIntyre for her challenging of the orthodoxy and she was the object of intense derision and harassment. In an open letter to Quaternary Research, Steen-McIntyre wrote:

"Not being an anthropologist, I didn't realize how deeply woven into our thought the current theory of human evolution has become. Our work at Hueyatlaco has been rejected by most archaeologists because it contradicts that theory. Period."
---
Cheers
Ray D



Date: Mon, 28 Aug 2017 18:39:50 +0100
Subject: 4 Photos from Beijing's World Robot Conference

4 Photos from Beijing's World Robot Conference


Interesting - and that little chap in photo #4 certainly looks like a budding scientist.
Ray D

http://news.xinhuanet.com/english/2017-08/26/c_136556164_4.htm
Source:Xinhua| 2017-08-26 07:41:41|Editor: Mengjie
CHINA-BEIJING-WORLD ROBOT CONFERENCE (CN)

World Robot Conference attracts visitors in Beijing
Visitors watch a robot dance at the World Robot Conference 2017 in Beijing, capital of China, Aug. 25, 2017. Over 300 artificial intelligent (AI) specialists and representatives of over 150 robot enterprises attended the conference. (Xinhua/Li Mingfang)
---



Date: Wed, 23 Aug 2017 10:00:55 +0100
Subject: Ancient China - MesoAmerica contacts

Ancient China - MesoAmerica contacts

Here you go Choong, even earlier evidence of ancient world-wide cultural communication.
Ray

QUOTE
Striking evidence connecting cultures from opposite sides of the earth came in September 1996 when Han Ping Chen, an authority on the ancient Chinese Shang dynasty, confirmed that markings found on Central American figures dated to more than three thousand years ago were clearly Chinese characters.

The figures were from the Olmecs, forerunners of the Aztec and Mayan civilizations, and were discovered in Mexico in 1955. Smithsonian archeologist Betty Meggers supported Chen's analysis, stating, "Writing systems are too arbitrary and complex. [i.e. they `grow' unpredictably, effectively randomly] They cannot be independently reinvented."
ENDQUOTE
p. 29 `Alien Agenda' by Jim Marrs
---



Date: Sat, 12 Aug 2017 21:58:19 +0100
Subject: "Artificial intelligence `vastly more risk' than N. Korea"

"Artificial intelligence `vastly more risk' than N. Korea"

His logic is correct. There are (maybe, so far as we know) only a few existential threats (in the sense that they could wipe-out humanity). One is A.I. Others are things like comet impacts or multiple meteor chain strikes.

Cheers
Ray D

https://www.rt.com/usa/399411-musk-ai-dangerous-north-korea/
Published time: 12 Aug, 2017 13:53

Artificial intelligence `vastly more risk' than N. Korea - Elon Musk

North Korea and its missile arsenals may look intimidating to the general public around the world, but SpaceX CEO and avid entrepreneur Elon Musk believes there's a much more dangerous specter looming over the world: artificial intelligence.

People should be more worried about dangers brought by artificial intelligence (AI) rather than North Korea, Musk said in a series of alarming tweets on Friday.

"If you're not concerned about AI safety, you should be. Vastly more risk than North Korea," he tweeted.

"Nobody likes being regulated, but everything (cars, planes, food, drugs, etc.) that's a danger to the public is regulated. AI should be too," Musk cautioned in another tweet.

His stark warning came at a time when the US and North Korea remain on heightened alert amid spiraling tensions on the Korean Peninsula. Earlier this week, both sides degenerated to open threats, demonstrating readiness to use coercive force if provoked to do so. Whereas the US said it may rely on strategic bombers to hit North Korean targets, the Asian nation's military announced that a plan of striking the American airbase in Guam will be ready soon. Adding fuel to the crisis, President Donald Trump said the US military assets are `locked and loaded' in case if Pyongyang misbehaves.

The heated exchange - coupled by saber-rattling - has revived the threat of war on the Korean Peninsula, with many speculating on its impact on global affairs.

But Musk appeared to be more frightened by artificial intelligence, a rising phenomenon he is willing to put under control.

On Friday night the Tesla and SpaceX CEO tweeted that OpenAI - a company he started to research machines' ability to think - was "first ever to defeat world's best players in competitive eSports."

Earlier on Friday, an OpenAI bot had beaten the world's best players in the video game Dota 2 during a $24-million tournament. The bot easily defeated professional gamer Danil `Dendi' Ishutin in a previously-unannounced one-on-one exhibition matchup, Business Insider reported.

An avid AI crusader, Musk has long warned about perils it might bring to humankind. He maintains there is a great probability that the AI, free of any regulation and oversight, is able to go rogue and turn on humans in the end.

"AI is a fundamental risk to the existence of human civilization in a way that car accidents, airplane crashes, faulty drugs or bad food were not. They were harmful to a set of individuals in society of course, but they were not harmful to society as a whole," Musk said in mid-July during a public event.

READ MORE: `Fundamental risk to civilization': Elon Musk fears AI future (PHOTOS, VIDEO)

He said it is time to put forward a set of rules regulating the very nature of AI.

"By the time we are reactive, it's too late. Normally the way regulation works out is that a whole bunch of bad things happen, there's public outcry and after many years a regulatory agency is setup to regulate the industry", he argued.

AI is a rapidly-developing technology, but it is still far away from self-evolving, almighty software. Facebook uses AI for targeted advertising, whereas Microsoft and Apple use it to power their digital assistants, Cortana and Siri. Google search engine has also been dependent on AI since its inception.
---



Date: Thu, 10 Aug 2017 09:21:16 +0100
Subject: WRONG! "Engraved bones are 'evidence of cannibalistic rituals by early humans'"

WRONG! "Engraved bones are 'evidence of cannibalistic rituals by early humans'"

Heck! These `experts' are at it again. Seems archaeologists / palaeontologists think it's "sexy" or "thrilling" to shout about *cannibalism* but if they knew their history and pre-history they would've known that before about 9,000 years ago there existed a civilization that spanned all of Europe's coastal regions - from the Black Sea to the Orkney islands (off Scotland's west coast).

That civilization was matriarchal and matrilinear, with a high level of egalitarian housing, with running water and garbage disposal. Their earliest tradition was that the female `leader' or `ruler' would have the bones of her predecessor (presumably her mother or grandmother) buried under her bed. In later millennia this became refined by the construction of a special building or hall so the female ruler could `sleep with the dead'. It is speculated that this was thought to allow the dead to give good advice to the living ruler.

Most importantly, in order to inter the dead ruler hygienically in a house the skeleton had to be defleshed or excarnated. That seems to have been the rule for many thousands of years.
[BTW - males didn't seem to warrant the deluxe treatment - it's thought males got an initial `sky burial' (allowing birds to deflesh the corpse) before interment.]

So every few years some half-witted `expert' with no real knowledge will find some notched or engraved skeletons and the cry of *cannibalism* goes up.

Cheers
Ray D
BTW - lots of details of that earlier civilization, and of the detective work of tracing it - are in `Before The Flood' by Ian Wilson - well worth a read, packed with info.

BTW2 - real cannibals are identifiable because - if they ate the brains, as most seemed to - they soon degenerated due to variants of Creutzfeldt-Jakob disease (vCJD),

https://www.theguardian.com/science/2017/aug/09/engraved-bones-are-evidence-of-cannibalistic-rituals-by-early-humans-cheddar-cave
Hannah Devlin Science correspondent | Wednesday 9 August 2017 19.00 BST Last modified on Wednesday 9 August 2017 22.00 BST

Engraved bones are 'evidence of cannibalistic rituals by early humans'
Bones found in a Somerset cave have been linked to human cannibalism 15,000 years ago, but new analysis of markings suggests symbolic meaning

The researchers suggest the engravings may have been part of an elaborate post-death ritual carried that culminated in the deceased being eaten.
Engraved bones unearthed in a Somerset cave have revealed new evidence of macabre cannibalistic rituals carried out by early humans in Britain.

The latest analysis of the bones, which were first discovered in the 1980s in Gough's Cave in the Cheddar Gorge, show signs of having been filleted using sophisticated butchery techniques, decorated and gnawed by fellow humans around 15,000 years ago.

Previous investigations of the remains, belonging to a three-year-old child, two adolescents and at least two adults, already pointed to the grisly possibility that the individuals had been eaten by fellow early modern humans.

Until now, though, it was unclear what form this extreme act had taken. Some suggested the individuals had been consumed not for nutrition, but as a homage to the spirits of the dead. Others floated the possibility of `crisis cannibalism', where fellow humans were eaten in the throes of hunger and desperation during a harsh winter.

The latest analysis, focusing on a single radius bone, partially resolves this question by suggesting that there was at least some element of ritual in the gory proceedings.

The study describes for the first time decorative zigzag incisions on the bone that appear to have been carried out between the butchering process and consumption.

Chris Stringer, head of human origins research at the Natural History Museum in London, who was involved in the original excavation and also the latest research, said: "This wasn't just a case of someone dies and then they're eaten. The process is interrupted halfway through. They've cleaned off the flesh, then someone sits down and very carefully carves this design and only afterwards do they break open the bone to get the marrow out."

Microscopic imaging and comparisons with other incisions suggest that the patterns were purely decorative and not carried out for the purposes of butchery.

"This is the first time this kind of pattern has been seen on a human bone from this time period," said Stringer. "We're confident that this is not functional, but it's specially done with some symbolic meaning."

The latest work, published in the journal Plos One, follows previous work describing a series of polished `skull cups' found at the cave, which could have also formed part of an elaborate death ritual. The scientists are not sure whether the skulls - which appear to have been turned into drinking vessels - and the butchered bones belonged to the same individuals, but hope to answer this question in the future through DNA testing.

The cave-dwelling cannibals were among the first humans to recolonise Britain after the last ice age. After the ice age ended around 14,700 years ago, tribes of hunter-gatherers moved into Britain from Spain and France across a land bridge that is now submerged.

The dates of remains at Gough Cave suggest the cavern was populated for more than 100 years during this period, and that the early humans would have hunted deer, boar, horses and hare.

The analysis shows the zigzag marks were engraved intentionally, which the researchers suggest may have been part of an elaborate ritual carried out after death that culminated in the deceased being eaten.

Silvia Bello, a palaeontologist at the Natural History Museum in London and the study's first author, said: "It's something that we find horrifying, but - that was their tradition. Like we incinerate bodies or put them in the ground. It was their way of disposing of bodies, like it or not."

An analysis of the bones show that almost 40% of them feature human bite marks and 60% of the remains showed some signs of butchery. "It implies that they were maybe really hungry," said Bello. "There's no bites on any of the skull remains, but the feet and hands are very much chewed."

However, there are no signs of the remains having been directly burned, suggesting that if they were cooked at all, they were probably boiled.
---



Date: Thu, 3 Aug 2017 23:26:50 +0100
Subject: R.I.P Jim Marrs

R.I.P Jim Marrs

A flood of sadness and affection all day, since the bad news broke, tells you all you need to know about Jim Marrs.

Ray D



Date: Thu, 27 Jul 2017 15:16:30 +0100
Subject: John A Keel's conclusions

John A Keel's early conclusions - from data of thousands of modern `sightings', which are also consistent with historical evidence (including much of `mythology').

"The phenomenon is mostly invisible to us because it consists of energy rather than solid earthly matter. It is guided by a great intelligence and has concentrated itself in the areas of magnetic faults throughout history. It makes itself visible to us from time to time by manipulating patterns of frequency. It can take any form it desires, ranging from the shapes of airplanes to gigantic cylindrical spacships. It can manifest itself into seemingly living entities ranging from little green men to awesome one-eyed giants. But none of those configurations is its true form."
...
"Somewhere in this tangled mess of electromagnetic frequencies there lies an omnipotent intelligence, however. This intelligence is able to manipulate energy. It can, quite literally, manipulate any kind of object into existence on our plane. ... The early occultists understood, at least partially, that energy was the key to the whole."

pp 48, 54-55 `Operation Trojan Horse'
---

You can maybe see why that book is still making waves now; i.e. it's still pissing-off many different groups with vested interests in pushing more `acceptable' narratives - including perhaps `Government Agencies' and much/most of Ufology, especially ETH (nuts'n'bolts) aficionados.

Cheers
Ray D



Date: Tue, 18 Jul 2017 01:03:25 +0100
Subject: RE: `Operation Trojan Horse'

RE: `Operation Trojan Horse'

Right Carlos,
think you're right to assign different possible motives to those putative entities / beings / forces - from good to neutral to malevolent - partly because Keel is already hinting that that seems to be the case.

The other reason to agree is that I'd (long time ago) speculated on `patterns of intelligent power' (obeying the dynamical laws of distribution and oscillation, indeed using those laws to survive and propagate) which, if the Universe is longer-lived than the ridiculously short BigBang scenario, might have had many billions of years (or hundreds of billions of years) to evolve a mighty and extensive grip on universal power.

[ BTW - the BigBang scenario is certainly wrong. It demands too many contradictions and paradoxes - including going against the `2nd Law of Thermodynamics' and denying `Conservation of Energy' among many others. The indications we get from observation all point to an infinite but evolving universe which has to be infinite in duration also.

I.e. - A simple up-front piece of evidence is that the complexity of the observed universe (probably only a tiny part of it) is already much too huge, with vast walls of galaxies, separated by immense chasms or `voids', that could not possibly have assembled in only 20 billion years (or even less!). The assembly age of the tiny part of the Universe we can already see is much too big and therefore much too old for BigBang. ]

The big question posed by these invisible but strong theoretical entities, even way back then was: they probably have huge power - will they use it for good, or be neutral, or be evil?

I'd first addressed the problem (more than a decade ago) with a page called `Friend - Foe' which was my question. It might be coincidental but the Vatican became a bit twitchy after that and eventually called a conference of scientists to discuss aliens, including non-organic aliens! (I made an ironic note of that later - lower down - in that same page.)

So, maybe the most important thing is - don't panic.

Cheers
Ray D

BTW - happen to know (from a simple ISP tracker) that some folk linked to the Vatican _do_ read those pages; they're based at a secretive-looking seminary in Via Dell Umilta (just back of the Trevi Fountain) and when I last looked that seminary housed an American catholic clerical agency handling not only young American priests, visitors' passports & visas etc., but also Papal audiences. - RD
-

Date: Mon, 17 Jul 2017 19:55:19 +0100
Subject: `Operation Trojan Horse'

`Operation Trojan Horse'

Hi All, especially Carlos,

Have just started reading John Keel's `Operation Trojan Horse' and, although I'd read reviews and extracts, and sort-of understood that Keel's understanding of the phenomena had moved, like Jacques Vallee's, towards a more complex and subtle reading which includes poorly understood "myth and magic" from history, even so am surprised, in the first thirty or fifty pages by how quickly and forcefully he's coming down to that conclusion.

As his intro makes clear this book is the real definitive survey of the subject, covering thousands of detailed cases and extracting patterns of behaviour from the data which are very odd and unexpected - and overall maybe a bit scary.

Cheers
Ray D

PS - can see why the ETH fanatics (who only want UFOs to be nutsn'bolts `spaceships') are angry with both Keel and Vallee; but personally am happy that Keel's intellectual journalistic rigour held out and fitted him to do this job - which may be more important than he ever knew. - RD



Date: Sat, 8 Jul 2017 10:15:15 +0100
Subject: Re: A Common Correlation?

Hi Carlos,
Right, he was maybe thinking of a higher plane of consciousness, which we haven't yet gained reliable access to. I've got some quotes here, about his `Trojan Horse' book:
QUOTE
Most contactees stay quiet or just tell nearest & dearest; do not seek publicity or fame. John Keel attempted to find a common factor in thousands of `silent contactee' events by speaking to silent contactees around the USA. Originally a skeptic, he said he eventually became convinced of the existence of powerful but capricious beings.

He found a mysterious, ultimately destructive predictive force emerging from the contactees' ongoing reports:- "What astonished me most .. predictions were coming in from wide variety of sources .. mediums ... automatic writers ... spirit world .. coming up with same as the UFO [silent] contactees. Often the prophecies were phrased identically in different sections of the country ... we could not overlook the peculiar set of correlative factors"
...
Fatal danger hid in the prophecies: "This is the tiger behind the door ... I didn't [set-up] cult impressed with accuracy of the ... predictions. Others have not been so lucky" [viz. "Heaven's Gate" - "Solar Temple"?}
John A Keel - "UFOs: Operation Trojan Horse" New York 1971
UNQUOTE
And I was already aware of Jacques Vallee's similar opinion (of that `trickster' factor, maybe expressed in `Passport to Magonia'?).

However, by fantastic coincidence, this morning - before getting up - was glancing through Fred Hoyle's book on cosmology and physics `Ten Faces of the Universe' (he's normally very down-to-earth and rational) and was quite surprised to read:

"The asking of this question [about the probable `redundancies' and `overlaps' of the various life-forms on many planets in the Universe] implies that life, taken on a universal scale, serves a purpose - that a reason for it exists. We do not know this to be true; so the question itself may be improper.

Yet the fact that life exists at all implies that the basic laws have some remarkable properties. It is hard to see why the basic laws should have these properties unless there is a `purpose' in the whole scheme of things. By `purpose' I mean a suitable linkage between the laws and their consequences, as if the laws were aware of their consequences.

Certainly the consequences are aware of the laws - we humans are consequences, and we are indeed aware to some degree of the laws themselves.

So the linkages appear to go both ways: Laws ⇄ Consequences

So much is clear. What is not clear is whether the laws are indifferent to their consequences, as the physicist and mathematician usually suppose them to be. But since indifference implies lack of interest, it does not seem reasonable that indifference could lead to such a remarkable looped relation betrween the laws and their consequences. Hence we may feel that our question is worth pursuing further, even though in asking it we have moved onto insecure ground."

Which is quite `metaphysical' thinking for a renowned astrophysicist like Hoyle. In fact you could say it almost hints at a `Cosmic Super-Intelligence' running the Universe.

In which case all those `trickster' effects are just testing us - and we're failing, so far.

Cheers
Ray



Date: Sat, 8 Jul 2017 09:21:28 +0100
Subject: "Christian exorcisms on the rise, threaten mental health - report"

"Christian exorcisms on the rise, threaten mental health - report"

Ha! Don't think the act of `exorcism' _can_ worsen the mental health of either exorciser (already a power-crazed psycho) or exorcisee (already a credulous moron).

Might be slightly useful to know for which migrant groups "the practice is common", if only to sign-post future lunatic criminal offenders who'll need deporting.

Cheers
Ray D

https://www.rt.com/uk/395385-christian-exorcism-mental-health/
Published time: 5 Jul, 2017 16:09 | Edited time: 6 Jul, 2017 10:21
Christian exorcisms on the rise, threaten mental health - report
Christian exorcisms have seen an `astonishing' increase over the last few years, religious think tank Theos has said following the publication of a new report.

The rise is in part driven by the growth of certain migrant communities and Pentecostal churches, for which the practice is common.
"Exorcisms are now a booming industry in the UK, with a number of interviewees noting the astonishing increase in demand - often, as one noted, in defiance of any actual rules or procedures put in place by any church," the report, titled Christianity and Mental Health, reads.

"There are potential dangers to this: without discounting the possibility of demonic possession, the perspective of several Christians working in the mental health sphere said that, in the vast majority of cases, the person in question was suffering with mental health issues which required psychiatric assistance."

Exorcisms are often requested by churchgoers who believe they have been cursed or that they, their loved ones or their possessions have been taken over by a demon or evil spirit.

Researchers are now worried that the Anglican Church is now embracing the practice and neglecting the mental health needs of its faithful.
---



Date: Fri, 7 Jul 2017 08:50:52 -0300
Subject: Re: A Common Correlation?

Good morning Ray,

I´ve just finished reading "Disneyland of the Gods". Interesting reading indeed. His ideas that everything from our own reality to extraterrestrial beings, multidimensional or ethereal and mythical ones, souls, spirits, spiritualism, are only part of a fantastically powerful and hidden forces at play may render our old or new concepts of our place in the universe futile or useless.

It may in fact be true if you peel the whole onion till the innermost core. All there is must have come from a single, pure and really special highly intelligent energy. Ultimately, all things from humans to star dust are constituent parts of this creative energy that one day we may reunite after our extremely long journey. John Keel's reasoning on these gods that play with earth, extraterrestrial and humans may be a layer of this onion, but probably not the last one (that reveals the core).

This is incomensurable complex to think of and absolutely over our meager capacity to grasp.

I hope there is an order in the universe that we shall follow, an order that fills all the gaps between a rock that floats in apparently empty space and highly evolved intelligent forces that shape everything that is.

Cheers,
Carlos



Date: Tue, 4 Jul 2017 23:10:25 +0100
Subject: Re: A Common Correlation?

Hello again Carlos

Just doing a mail clean-up and, re-reading your mail I realised that more than a decade ago Senr. Thiago Luiz Ticchetti, vice-presidente EBE-ET/Brasilia/DF, International Coordinator UFO Magazine Brazil, posed a question re: "correlation between UFOs and fairies, mythology, legends, folklore and so on" - on the UFO Updates List.

The full exchange of mails is here (with some tentative conclusions).

I got involved, mainly because there were often a gang of `skepti-bunkers' hovering around that List, trying to squash debate.
Eventually we linked other subjects as you described, including the `Green Man' of very ancient pre-Xtian legend - a somewhat scary figure.

QUOTE
Follow-up found:- `The Green Children of Woolpit, Suffolk, England' (c. 1200 ?) [Wiki ref.] - "no-one knows whether or not the Green Girl ever had children of her own".

Other `greenchildren' plus older persistent stories of child-abductions, substitutions and `changeling' children - often with `wizened, yellowish or greenish faces' are found in Ireland, Scotland, Wales & England legends.
See - Changeling Legends from the British Isles

Plus, Dr Brewer's `Dictionary of Phrase & Fable' (twelfth edition) p. 365, gave some post medieval `Green Man' roles:-
a) animal - Head huntsman / gamekeeper (on estates);
b) plants - Herbalist and distiller;
c) chemistry - Maker & igniter of "squibs and fireworks".

All hinting at relic (or relict) respect for `nature lore' of pre-medieval "Green Man" legend
---
Forteana Group contributions

Mon, 15 Mar - Rachel Carthy posted news of Khidr, the Green Ancient, an Immortal - Khidr, the Green Guide
"He is the mysterious guide ..." at http://khidr.org/khidr.htm.

That webpage gave - "historically speaking, Islam inherited the tradition of Khidr from earlier myths and faiths".

Again, an `immortal' guide - from pre-history. N.b. the fish associated with Khidr the Green might be another ancient icon for Wisdom.
...
Timothy also reminded us - "AFAIK green is regarded as being associated with the Fairies, who you should never talk about"
UNQUOTE

I then recalled a set of events linking (some!) Celtic people in a modern enclave in North Wales with the ancient Egyptians;

firstly they were linked by language syntax resemblances;

then a year or two later I heard of a blood-group survey by a UK university which linked N Wales to the Tuaregs (the so-called `blue-eyed nomads' of Morocco) who presumably had relatives in Ancient Egypt (both were matriarchal and matrilinear folk - the Tuaregs still are);

then finally a modern global DNA-match survey also definitively linked the same two groups - Tuaregs and N Welsh - which must have been separated for tens of thousands of years, perhaps much more.

Then tentatively made some conclusions - which I'm still not sure about.

Cheers
Ray
-
Date: Thu, 29 Jun 2017 08:50:21 -0300
Subject: Re: A Common Correlation?

Hi Ray,

Could not agree more. For me it seems really reasonable to think that all these, perhaps some more mythical entities, including fairies, they do share a common correlation, perhaps in the easiness to dimension travelling, vibration frequency expert controllers, fading in and out of our only one realm (for now). As I shared a thought in this group some weeks ago, one day we may understand all this through the eyes of science.

Carlos
-
Date: Wed, 21 Jun 2017 19:15:30 +0100
Subject: Re: John Keel's `anomaly calendar'

A Common Correlation?

John A Keel, in his "Disneyland of the Gods", incidentally remarked on the fact that UFOs, Bigfoot sightings, poltergeist activity, and hauntings seemed to share a common correlation.

Cheers
Ray D



Date: Wed, 21 Jun 2017 19:15:30 +0100
Subject: Re: John Keel's `anomaly calendar'

John Keel's `anomaly calendar'

John Keel noted a few significant anomaly facts in `Our Haunted Planet':

that the Full Moon - New Moon affects folks' psychologies - but differently;
that strange things tend to happen in June or July? (UFOs / paranormal / religious / haunts);
that the 24th of any month is also a `cluster point' (UFOs / paranormal / religious / haunts).

And, checking calendar and orrery noticed the next New Moon (some folk get ultra-depressed, also linked to mass shootings), is Saturday 24 June (early morning here, Friday evening for USA).

So maybe try to look out for UFOs, ghosts, miracles and hopefully, to avoid the mass shooters, this weekend.

Cheers
Ray D



Date: Sun, 18 Jun 2017 14:31:07 +0100
Subject: "Vatican's Chief Exorcist Warns That Yoga Causes `Demonic Possession'"

"Vatican's Chief Exorcist Warns That Yoga Causes `Demonic Possession'"

Ha! Seems like another example of a pervert/authoritarian (male) religious trying to con the credulous for his own slightly pervy motives - like that recent case of an ignorant pervert imam who urged parents to inflict female genital mutilation on their daughters (in USA, where it's a CRIME).

Trouble is, there's always psychotic perverts in positions of power in _all_ male hierarchies, and there's no shortage of morons to follow them.

Cheers
Ray D

http://wakingtimesmedia.com/vaticans-chief-exorcist-warns-yoga-causes-demonic-possession/
Vatican's Chief Exorcist Warns That Yoga Causes `Demonic Possession'
ByWaking Times Media | Posted on June 14, 2017
Catholic Church claims that practicing Vinyasa and watching Harry Potter are `Satanic' acts

The Vatican's top exorcist has spoken out in condemnation of yoga and fantasy novels, branding them as "Satanic" acts that lead to "demonic possession".

Father Cesare Truqui has warned that the Catholic Church has seen a recent spike in worldwide reports of people becoming possessed by demons and that the reason for the sudden uptick is the rise in popularity of pastimes such as watching Harry Potter movies and practicing Vinyasa.

Professor Giuseppe Ferrari, who has recently attended a meeting in Rome where Catholic authorities and delegates discussed how to deal with this alleged demonic possession crisis, says that the Vatican has declared that shows that `glorify wizards', and activities such as yoga, `summon satanic spirits'.

The Catholic Church also ruled that watching TV shows like True Blood and The Vampire Diaries that contain `demonic characters' who are portrayed as beautiful human beings with desirable characteristics and superpowers, may lure the unsuspecting into dabbling in the occult which could lead to `sinful deeds' such as harming a child.

Monsignor Luigi Negri, the archbishop of Ferrara-Comacchio, who also attended the Vatican crisis meeting, claimed that homosexuality is `another sign' that `Satan is in the Vatican'.

The Independent reports: Father Cesare says he's seen many an individual speaking in tongues and exhibiting unearthly strength, two attributes that his religion says indicate the possibility of evil spirits inhabiting a person's body.

"There are those who try to turn people into vampires and make them drink other people's blood, or encourage them to have special sexual relations to obtain special powers," stated Professor Ferrari at the meeting. "These groups are attracted by the so-called beautiful young vampires that we've seen so much of in recent years."

...
But Father Truqui sees yoga as being satanic, claiming that "it leads to evil just like reading Harry Potter." And in order to deal with the consequences of this, his religion has had to bring on an additional six exorcists, bringing the total number to 12, just to deal with what he says is a 100% rise in the number of requests for exorcisms over the past 15 years.

"The ministry of performing an exorcism is little known among priests," stated Father Truqui to The Independent. "It's like training to be a journalist without knowing how to do an interview."

At the same time, Father Amorth admits that the Roman Catholic Church's notoriety for all kinds of perverted sex scandals is also indicative of demonic activity - he stated that it represents proof that "the Devil is at work inside the Vatican."

"There's homosexual marriage, homosexual adoption, IVF [in vitro fertilization] and a host of other things," added Monsignor Luigi Negri, the archbishop of Ferrara-Comacchio, about what he says is evidence of the existential evil in society.
"There's the glamorous appearance of the negation of man as defined by the Bible."
---



Date: Thu, 15 Jun 2017 12:23:32 +0100
Subject: "Scientists hope to show humankind originated in Mediterranean"

"Scientists hope to show humankind originated in Mediterranean"

Heck! A lower jawbone from Greece and a single tooth from Bulgaria - not exactly a firm foundation for a theoretical `discovery' of that anticipated importance.

Especially when, from those body weights quoted, they could've belonged to a large variety of ancient monkeys or apes (like an ancestor of the Barbary Ape maybe?).

Ray D
PS - the long-term trend of westward migration, which seems fairly constant in recorded history and maybe also in pre-history, could imply that the first proto-human evolved and lived somewhere around Colchis, or further east around the Caspian or even east of the Urals, like in China / Mongolia.
RD

http://www.reuters.com/article/us-bulgaria-science-fossils-idUSKBN18X0ZK
Scientists hope to show humankind originated in Mediterranean

A team of excavators in Bulgaria has resumed a search for fossils of an ape-like creature which may be the oldest-known direct ancestor of man and whose discovery has challenged the central hypothesis that humankind originated in Africa.

The Graecopithecus freybergi, who lived 7.2 million years ago, is known only from a lower jawbone, unearthed in 1944 in Greece, and an isolated tooth, found in 2009 near the Bulgarian town of Chirpan, where excavations have now restarted.

"It would be great to find a whole skeleton but a thigh would also help us a lot," Professor Nikolai Spassov, head of Bulgaria's National Museum of Natural History, told Reuters.

The scientific consensus long has been that humanity's ape-like ancestors, known as hominins, originated in Africa. Until now, the oldest-known hominin was Sahelanthropus, which lived 6-7 million years ago in Chad.

But Spassov hopes new fossils will back up the theory that hominins originated in the Eastern Mediterranean.

"They have most probably migrated to Africa due to climate change," he said.

Surrounded by dangerous predators in a savannah-type environment, life would have been hard for a Graecopithecus freybergi. A male would have weighed around 40 kg and a female around 30 kg, Spassov said.

Scientists in Greece are also expected to resume the search for remains of the hominin, and excavation work will begin in neighboring Macedonia in September.

(Reporting by Angel Krasimirov; Editing by Raissa Kasolowsky)
---



Date: Thu, 1 Jun 2017 06:42:32 +0100
Subject: Careful - somone's watching you! (was "Reincarnation and Life-After-Death")

Careful - someone's watching you! (was "Reincarnation and Life-After-Death")

Just finished Leslie Kean's "Surviving Death" - a fascinating book. As said earlier, I thought it would only be about NDEs/OBEs (and reincarnation) but I was very wrong.

Leslie _did_ give a broadbrush intro, including that "tennis-shoe OBE" from Seattle's huge Harborview Hospital. However, following sections zoom in on many other specific subjects, say `mediums communicating with the dead' maybe, and each section has an expert in that field - usually a medic pioneer or an academic researcher - giving a definitive update and exploration of all the evidence.

These `expert pieces' were written exclusively for Leslie, she seems to have a rapport with folk working in controversial research areas.

The first piece, on NDEs (and OBEs), is by a cardiologist - Pim van Lommel, MD. - who noticed some heart-attack patients had surprising stories on being revived after clinical "death". So, along with two psychologists he began a research program to systematically ask hundreds of recovery patients about their experience and memories, if any.

They published it in the Lancet (Dec. 2001), which aroused a great deal of interest and some controversy, but soon other interested groups were duplicating the work and finding exactly the same results. People blind from birth could "see" during OBE, and colour-blind folk could distinguish colours. "The range of vision can extend up to 360 degrees with bird's-eye views".

All in all, the evidence points to "the existence of consciousness outside and separate from the body". Dr van Lommel wrote that he has changed from being an orthodox `materialist' and now believes that consciousness is non-local (just as quantum phenomena are), probably existing as an external `field' of perhaps unlimited (and instantaneous) extent.

So that was a first big step for me too - accepting van Lommel's evidence that a living conscious `soul' can be aware and active outside of the body or brain while that body (and brain) is dead - not working.

From there Leslie relentlessly pursues the logic, asking whether mediums are communicating with discarnate beings (i.e. survivalism), or if the mediums (and perhaps the `sitters' or questioners) are using unconscious psi powers - ESP, clairvoyance, PK and telepathy etc. - to obtain information about dead persons (that's called LAP: `living agent psi'.)

From evidence presented of many mediumistic readings or at séances (and also unintended `interruptions by spirits'), I've gone another big step, agreeing with those who say a lot of evidence is too massive and too complex to be ascribed to LAP alone - therefore discarnate souls _must_ survive in some form after death.

[BTW - Leslie met and interviewed some high quality mediums in the USA and Ireland/UK. What surprised me was the revelations, via those mediums, about Leslie's relationship with Budd Hopkins (the UFO contactee advisor) who'd died a year or so ago. I.e. I didn't know they were that close. And I also didn't know that Budd was actually an artist, a painter and sculptor, not just a UFO aficionado.]

The upshot of all this is that Earth must be jam-packed with invisible aware souls, all passionately interested in what we living folk are doing - which is maybe a bit embarrassing for some of us.

Cheers
Ray D

PS - although Leslie's contributors recount many stories of the joys in store for folk, both in the transition and in meeting with loved ones, I'm too much of a realist to believe that _all_ discarnate spirits are well-intentioned, so maybe a little caution is called for.

PPS - I'd be disappointed if all the `dear departed' hung around here on Earth amusing folk by tapping tables at séances and such - there's a huge Universe out there waiting to be explored and surely there's more interesting (and bigger) minds to meet?

PPPS - some years ago I'd thought about the different sorts of `minds' there might be out there - and realised there might be very powerful non-organic mentalities, much older than we frail flesh-and-blood folk, and they might have a liking for appreciating (or `tasting') our simple emotions. So I wrote it up and no less than the Vatican seems to have taken it to heart!
---



Date: Date: Tue, 16 May 2017 23:38:03 +0100
Subject: Re: About Fred Hoyle and ascendancies / survival

Re: About Fred Hoyle and ascendancies / survival

Hi. What has also struck me, over the last ten years or so, is the amount of evidence of something _big_ happening to human life around 12,000 to 13,000 years ago.

You can see this by:
a) megalithic constructions around the world;
b) `catastrophe' evidence, i.e. of massive impacts (in N America especially), or `nuclear war' i.e. radiation belt (in India);
c) in ancient texts: i.e. i) Plato's references to Atlantis (set at about that time period), ii) Mercator's rather dangerous reference to "the World beginning (again) in the Age of Leo";
and many other references, some of which you might find in this Google Search

Cheers
Ray D

> Thanks for that post - I would tend to agree with the timeline. Possibly it will be all but over by 2030. (Taurid meteor stream), and then the cycle will start again albeit in different form.
>
> Pluto had slipped into Capricorn by 2009 - Capricorn is about traditional structure and Pluto is about ruthless routing out and expulsion of the darker aspects of everything. By 2025 Pluto will have moved on to early Aquarius - I interpret that as post-destruction, Pluto effect will have a humanitarian/best for every one flavor. For me, never mind that probably all of us will perish, I think it needs to happen.

> trishrrukread



Date: Mon, 15 May 2017 17:54:02 +0100
Subject: Fred Hoyle and ascendancies / survival

Fred Hoyle and ascendancies / survival

Just re-read `Ten Faces of the Universe' by Fred Hoyle (as was) and noticed some synchronicity concerning our multiple earlier references to "ascendancies".

In the book Fred examined the Universe from ten different points-of-view - the final chapter, called `Everymans', estimates our chances of survival, both as a civilization and as a race.

The first synchronicity came in Fred's display of the cycles of advancement of technology (food and energy supply) versus the ever-growing pressures of population growth - tech growing in `spurts' or steep steps, whereas population grows in a smooth upward curve.

His calculations show that population will overwhelm tech in cycles of about 500 years (p. 197). Result: end of that civilization (exactly as we'd first speculated with ascendancies).

There's a double synchronicity really, because Fred had the foresight to predict, way back in the '70s, that the West faced a planned `invasion' of low-intelligence impoverished migrants, and that they will breed much faster than us and therefore will overwhelm us in no time (p.p. 191-196).

That's sad for two reasons: i) we'll be dead, ii) the migrants, being set on even more over-breeding (for cultural & religious reasons), and being incapable of comprehending the balance required between technology and food supply, will over-consume to way past the point of irreversible collapse. Result: end of human race.

Looking from forty years ago, you'd think Fred would've hedged his bets; but NO. He gave the same date for collapse from either cause: 2025.

Cheers
Ray D



Date: Fri, 12 May 2017 07:24:17 +0100
Subject: Pope's `special trip' to Portugal's Fatima shrine

Pope's `special trip' to Portugal's Fatima shrine

Well, after looking into the 1917 Fatima event, it seems more like a `close encounter of the third kind' to me.

I.e. - a UFO or UAP appeared in the sky, radiating light and great heat, then a small figure seemed to come down or appear from the sky (about 3.5 feet tall, apparently looking like a female). The being or entity communicated to the selected children by `telepathy' (without moving its mouth) while others nearby in the large crowd, up to 100,000 people, heard only a "buzzing like a giant insect".

Maybe the "religious" aspect came about because the Vatican - with absolute power in southern Europe - put all investigation and reporting into the hands of the Jesuits (then the Vatican's `secret police' and propaganda agency).

Cheers
Ray D
PS - have a soft spot for that name, long time ago a young girl named Fatima ('Tima to her friends) decided to educate me about life in Singapore.

http://www.bbc.co.uk/news/world-europe-39885741
Pope Francis on special trip to Portugal's Fatima shrine
5 hours ago - 12 May 2017

Pope Francis is embarking on a high-profile pilgrimage to Fatima in central Portugal, a shrine where he plans to make two shepherd children saints.
It is 100 years since the two - and a third child - reported seeing the Virgin Mary while tending sheep. The third is also on the way to sainthood.
Portugal has boosted security and reimposed border controls, suspending the Schengen open borders pact. More than a million pilgrims are expected.
The three revered children are dead. ...
Jacinta and Francisco Marto are to be canonised on Saturday. They died in the 1918-1919 European influenza pandemic.
The so-called three secrets of Fatima were written down by the third child - their cousin Lucia dos Santos - who died in 2005, aged 97. The beatification process for her began in 2008.
(more ...)
---



Date: Wed, 10 May 2017 02:36:10 +0000 (UTC)
Subject: Re: Re: Wow - From UFOs to "Reincarnation

Hello folks,
I like Allan Kardec. It has many teachings for the troubled planet which we live on.

Thanks !!!

Rodrigo Cesar Bagnara

-
Date: Tue, 9 May 2017 23:03:30 +0800
Subject: Re: Wow - From UFOs to "Reincarnation and Life-After-Death"

OK Ray and Carlos, I got to chip in for this reincarnation topic.
For my cultural background here things doesn't even surprise me at all as this is what Asians already accepted but of course science is catching up that in the whole spectrum of western scientific though the evidence of things like spirit, UFO dimension and phenomena of reincarnation has reached a situation that they have to respond and as being said, science and spirituality have to merge or else western scientific frontier would hit a wall in near future.

I think the `status quo' is hanging on ever thinner thread as time goes by and as for my personal opinion around this subject I have been watching a lot of these spirit, NDEs and UFO videos in my lurking period here, that in fact enough of information is forming that I am seeing all these three branches of phenomena in the same light and of course we know that persons like Jacques Vallee already said something like that before.

Choong
-

Date: Tue, 9 May 2017 14:13:05 +0100
Subject: Re: Wow - From UFOs to "Reincarnation and Life-After-Death"

Thanks Carlos, I hadn't heard of Rivail (Allan Kardec). From reading his Wiki entry it seems he was one of the first to make strictly `scientific' analyses of psychic and supernatural phenomena. So that makes his eventual conclusions re: spiritualism (life-after-death) and reincarnation all the more interesting.

So I'm now feeling a bit easier in my mind - maybe the terrain is not so treacherous after all.

Cheers
Ray D

-
Date: Tue, 9 May 2017 09:07:01 -0300
Subject: Re: Wow - From UFOs to "Reincarnation and Life-After-Death"

Hello Ray,
Interesting. This subject (reincarnation and life after death) seems to be gaining momentum as time goes by.

Reincarnation is an ancient subject which was ferociously fought by many religions, specially Catholic among the Christians. Probably you could die if you dared to believe in it during the Middle Ages.

Reincarnation does not serve the status quo as it eliminates death and therefore jeopardize all evil-doers, from the mere assassin to the more complex corrupt system in both government and corporate worlds. The resources one steals from public health or education means condemning to poverty and death thousands if not millions and why not billions of persons.

Reincarnation had a good return amidst the French by the work of Hippolyte Léon Denizard Rivail (aka Alan Kardec) who did live demonstrations of contacts with the "deceased" (my quote as I understand that death is in fact a passage, or more precisely, a return home).

There are many of Kardec's followers in France obviously, but strangely enough (or not so strange after all) Brazil was the country that has more followers of this "knowledge", as Kardec's followers refuse to accept the teachings of Kardec as a new religion. The strongest point in their practicing is that there are no "miracles" but simply science facts that cannot be explained by today's scientific approach / knowledge. Science and spirituality will be one thing sometime in our future.

I have much to learn on this subject. I am not a Kardec follower, but I would fit more into the spiritualist bunch (not dogmatic) for which these teachings are not strange ground at all.

Carlos
-

Date: Mon, 8 May 2017 23:04:21 +0100
Subject: Wow - From UFOs to "Reincarnation and Life-After-Death"

Wow - From UFOs to "Reincarnation and Life-After-Death"

Heck, what a surprise! Recently thought back to Leslie Kean's revelations and impressive interviews on Youtube so decided to get her book:
UFOs: Generals, Pilots, and Government Officials Go on the Record

then, glancing at Leslie's Amazon list, I saw a very unexpected title:
Surviving Death: A Journalist Investigates Evidence for an Afterlife
Curious, I also ordered that and received it the other day, without knowing what to expect.

Have only read a short way into it but have already met successful investigations into convincing cases of reincarnation, not of the usual Indians/Pakistanis but featuring children of your "normal" American families (who were unprepared and indeed disturbed by the events).

Also got to read of the case of a Mexican visitor (Maria) whose heart attack and collapse brought her into a USA hospital (Harborview Medical Center, Seattle)
and a while later she `died' and had to be given resuscitation. A US woman medical / social worker (Kimberly Clark) had translated for the visitor (maybe no-one else at the hospital spoke Spanish) as the Mexican lady spoke little or no English.

When the patient came `back to life' she urgently asked her medic/translator to find a tennis shoe which she'd seen "on an high window ledge" while unconscious. The US girl was doubtful because the hospital is a huge building and from the outside you see nothing on any of the numerous ledges, but she then tried going up to the higher floors and looking down from windows.

Eventually she DID SEE a tennis shoe which fitted the description exactly, down to a scuff-mark (which was not visible to anyone looking from any other position) which had clearly been on that window-ledge for a long time. Everybody at the hospital was highly spooked and that tennis shoe became center of attention for a long time, with people visiting from all over just to see it.

I respect Leslie Kean's journalistic integrity and am impressed by the precautions she's taken to find and present evidence uncontaminated by bias or `expectations', so at the moment have to accept what I'd never expected to say:
that reincarnation seems to happen in modern times, and in western countries, and that people who are unconscious or even (temporarily) `dead' can see and hear what is happening both locally and in remote locations!

Cheers
Ray D



Date: Fri, 28 Apr 2017 23:00:20 +0100
Subject: Monday's `May Day'

Monday's `May Day'

Ha! See folk still getting confused about `May Day' - it's actually two different celebrations from two entirely different cultures and traditions - see Wiki:
https://en.wikipedia.org/wiki/May_Day
"In the late 19th century, May Day was chosen as the date for International Workers' Day by the Socialists and Communists of the Second International to commemorate the Haymarket affair in Chicago. International Workers' Day may also be referred to as "May Day", but it is a different celebration from the traditional May Day."
...
"The earliest May Day celebrations appeared in pre-Christian times, with the Floralia, festival of Flora, the Roman goddess of flowers, held on April 27 during the Roman Republic era, and with the Walpurgis Night celebrations of the Germanic countries. It is also associated with the Gaelic Beltane, most commonly held on April 30. The day was a traditional summer holiday in many pre-Christian European pagan cultures. While February 1 was the first day of spring, May 1 was the first day of summer; hence, the summer solstice on June 25 (now June 21) was Midsummer.[citation needed]"
---
Although there's maybe a slight overlap: From memory I seem to recall that in Britain and Northern Europe tradition allowed ordinary people to `prank' their masters on this day, and that pranking could be quite boisterous - tossing him (quite high) in a blanket, throwing him into a (shallow) river or stream or similar japes.

Maybe see Charlotte Burne's Shropshire Folklore: A Sheaf of Gleanings (1883) and note that although Charlotte's title modestly only claims direct knowledge of Shropshire, in fact many or most entries are linked to well-researched examples from all over Britain and even quite remote parts of Europe.
Cheers
Ray D

https://www.google.co.uk/search?q=may+day


can we
take off the blindfolds?
WEB-MASTERS

NEW PAGE TIPS
---
this page
http://www.perceptions.couk.com/metamail105.html