comment + criticism welcome
`Perceptions' ITEM
Copyright © 2009 Ray Dickenson
2016 Mail

Date: Thu, 13 Oct 2016 15:30:01 +0000
Subject: FOI training, 3 Nov 2016


Campaign for Freedom of Information
13 October 2016

Freedom of Information training
Using the FOI Act - 3rd November 2016
Free Word Centre, 60 Farringdon Road, London EC1R 3GA

Making a Freedom of Information request is straightforward but making an effective request can be more difficult. Requests that ask for too much information can be refused - and some information may be exempt. But a well thought-out request can have a powerful impact, revealing that a policy isn't working, an authority isn't doing its job or generating key information for your research.

This practical course is designed to help campaigners, voluntary organisations and researchers make the most of the Act and the parallel Environmental Information Regulations. The course is aimed at both beginners and those who are already using the Act but want to do so more effectively.

This course will explain:

* What information you're entitled to - and from whom
* How to draft a clear and realistic request
* How the Act's exemptions and public interest test work
* Key pitfalls and how to avoid them
* What authorities should do to help you
* When requests can be refused on cost grounds
* How to challenge refusals
* Examples of disclosures that have made a difference

You will also have the opportunity to discuss problems you have encountered with your own requests.

Feedback from previous delegates:

"Excellent introduction to FOIA for me. I imagine many people would love to have had this advice before making their first request."

"Great course, brilliant examples, good knowledge + examples + explanations"

"I started knowing nothing about the detail of FOI and learned a lot"

"a very well planned & structured course...full of information delivered in a clear and concise way - with experience and humour. I really enjoyed the discursive nature of the course"

"I haven't yet used FOI but will now feel confident to use it"

Cost:
Standard rate: £90
Unaffiliated individuals and small NGOs with 4 staff or less: £45
If you can't afford these prices we may be able to offer a concession. Please get in touch.

Further information is available here.

Places can be booked on Free Word Centre website or by calling the Free Word Centre on 020 7324 2570.

Our mailing address is:
Campaign for Freedom of Information
c/o ARTICLE 19, Free Word Centre
60 Farringdon Road
London, EC1R 3GA
United Kingdom



Date: Wed, 12 Oct 2016 23:53:58 +0100
Subject: `How half of us are clueless when it comes to simple money sums'

`How half of us are clueless when it comes to simple money sums'

Yup, we've got plenty of recent evidence of UK's `dumbing down' in vital EDU subjects.

Interestingly, a propos our recent series on group IQs and national differences, the lowest scorer in this OECD test, South Africa, had a recent (Boer War) genetic `bottle-neck' so they tend to be a bit inbred still.

However, as indicated by WIKI's comment on immigrants' lower IQs, today the world's most inbred groups (cousin marriages w/mental abnormalities) are from Asia and maybe Mid-East.

Cheers
Ray D

http://www.dailymail.co.uk/news/article-3833588/How-half-clueless-comes-simple-money-sums-48-Britons-pass-financial-quiz-taken-31-countries.html
Daily Mail - By ELEANOR HARDING FOR THE DAILY MAIL | PUBLISHED: 01:13, 12 October 2016
How half of us are clueless when it comes to simple money sums: Only 48% of Britons could pass financial quiz taken across 31 countries
Nations such as Poland, Croatia and Turkey were better [than the UK] at the simple test
Only South Africa performed worse than Britain according to the OECD

Fewer than half of British adults are able to do basic financial calculations, according to a major new international report.

Researchers at the Organisation for Economic Co-operation and Development (OECD) found financial literacy in the UK is way behind that of Hong Kong, where 84 per cent of adults can answer simple questions.

Only 48 per cent of British people could answer a financial quiz to the minimum level, below the average of 56 per cent across all the 31 countries polled.

The OECD report http://www.oecd.org/daf/fin/financial-education/OECD-INFE-International-Survey-of-Adult-Financial-Literacy-Competencies.pdf found that Polish people performed far better in the test than Britons

Other countries performing better than the UK included Brazil, the Czech Republic, Poland, Georgia, Turkey, Hungary, Lithuania and Portugal.

The study comes amid growing concerns that poor skills in applied maths among British adults are putting them at risk of making poor financial decisions.

Other international tests by the OECD have consistently shown Britain is lagging behind many Asian countries in numeracy among 15-year-olds.

In the OECD assessments of British adults, only 38 per cent were able to answer a question correctly about the value of money - way below the average of 63 per cent across all countries assessed.

In Poland, 80 per cent of those polled answered it correctly, while in Croatia it was 54 per cent and in Turkey it was 55 per cent. Only South Africa scored worse than the UK, at 25 per cent.
(more at page ...)
---



Date: Mon, 10 Oct 2016 19:30:48 +0100
Subject: "At the summit of Ben Nevis"
"At the summit of Ben Nevis"

Must admit we didn't see any rubbish when we were there (atop Ben Nevis - along with three American girls from UC Dublin). But it _was_ covered in deep snow at the time - which hides a multitude of sins.
Cheers
Ray D

http://www.dailymail.co.uk/news/article-3830447/Man-dies-falling-Ben-Nevis-mountain-climbing-tragedy.html
A man died after plummeting more than 1,300ft on Ben Nevis.
The fall 'would have been almost impossible to survive', John Stevenson, leader of the Lochaber Mountain Rescue Team said today.
It is believed the climber's rope might have ripped after snagging on a sharp edge.
(more ...)
---
http://www.dailymail.co.uk/travel/travel_news/article-3830516/Rubbish-collectors-stunned-discarded-SEX-TOY-summit-Scotland-s-Ben-Nevis-mountain.html
Rubbish collectors are stunned to find a discarded sex toy at the summit of Scotland's Ben Nevis mountain
By ANNABEL FENWICK ELLIOTT | PUBLISHED: 11:23, 10 October 2016

Volunteers collecting rubbish on Scotland's Ben Nevis over the weekend were startled to discover a vibrator sitting amid a staggering 589lbs of litter. Mountain guide Richard Pyne, from Kinlochleven, said that while sifting through all the bags of collected trash he also found a two-foot high cross, an urn, prayer flags, and a broken handbag.
(more ...)



Date: Sat, 8 Oct 2016 13:10:15 +0800
Subject: Re: Well, well - seems Arabia, USA , UK have fattest kids!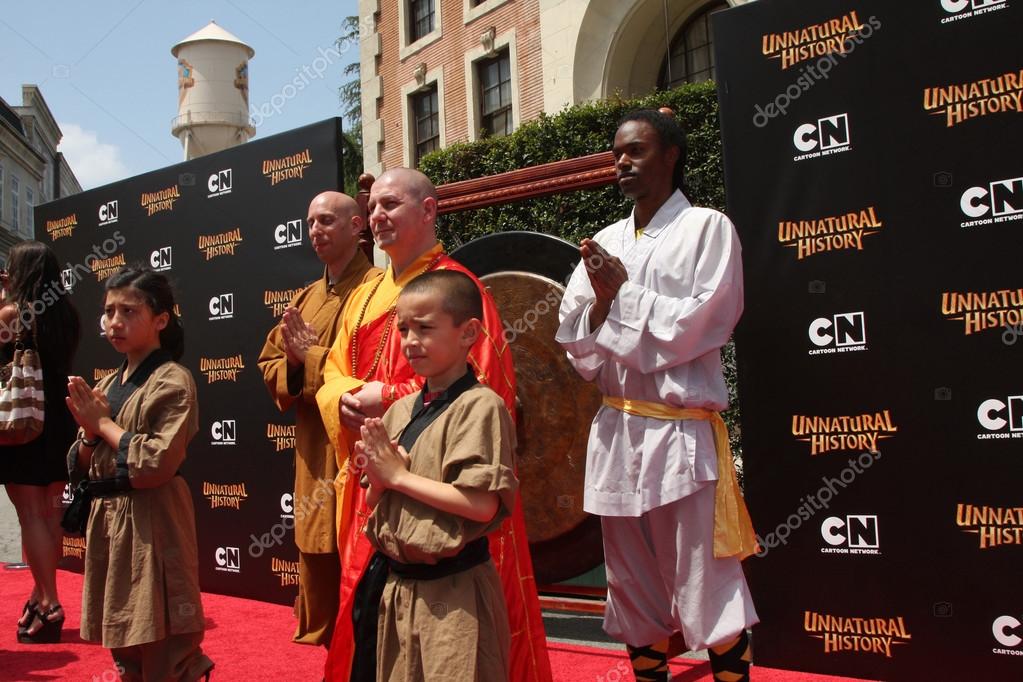 It is those junk and fast foot culture here, and talking about this in my observation in multi cultural Malaysia of the three main races here it is the Malays which has suffer much from "westernization" of the negative kind here, namely they are the biggest patrons of soft drinks and fast food and on regional scale things are much different in China, from mainland Chinese lasses, man and children obesity is quite rare and there is a culture amongst the old generation of healthy living with morning traditional workout such as Tai Chi and other forms of health regiments while for there children there is a sizeable of them being sent to martial arts institutions for "character building" and these involved the now international Shaolin Temple and other private outfits and for one more important thing, China doesn't have "drugs enforcement" problem like the West and this is where the West will lose.

Choong
-
Date: Fri, 7 Oct 2016 23:09:30 +0100
Subject: Well, well - seems Arabia, USA , UK have fattest kids!
Arabia, USA , UK have fattest kids!

Well, well - seems Arabia, USA , UK etc. have fattest kids!
Cheers
Ray D

https://www.theguardian.com/society/2016/oct/07/junk-food-shortening-lives-children-obesity-diabetes-data
Friday 7 October 2016 15.17 BST Last modified on Friday 7 October 2016 22.00 BST
Junk food shortening lives of children worldwide, data shows

Junk food and sugary drinks are taking an enormous toll on children around the world, with soaring numbers who are obese and millions developing conditions such as type 2 diabetes and high blood pressure previously seen only in adults, data has revealed.
Children were facing crippling illnesses and shortened lives because of the spread of the heavily marketed fast-food culture, experts said, and health services around the world would struggle to cope. They predicted that the UN target to stop the rise of childhood obesity by 2025 would be missed. ... Among the more populous countries facing the worst scenarios were Egypt - where more than a third (35.5%) of children aged five to 17 were overweight or obese in 2013 - Greece (31.4%), Saudi Arabia (30.5%), the United States (29.3%), Mexico (28.9%) and the UK (27.7%).
(more ...)
---



Date: Wed, 5 Oct 2016 20:51:51 +0100
Subject: Article: `Being Alone' not `Lonely'
Article: `Being Alone' not `Lonely'

Yup, think my preference for solitude started very early, maybe as a child, and was helped along when military records office noticed I'd apparently done well in isolated posts in Borneo (my first posting after recruitment).

Which afterwards meant I usually got first choice to volunteer for other isolated or `difficult' assignments - which suited me just fine.

That state, of being-alone / being-at-peace also seems to affect how people see you - here's a recent example (concerning a sweet Russian girl), and some earlier episodes (featuring strong minded young women around the world).

Maybe they were interested because they sensed I'd otherwise prefer to be alone?

Cheers
Ray D

http://www.learning-mind.com/people-like-being-alone/
Things People Who Like Being Alone Never Worry About
---



Date: Fri, 30 Sep 2016 09:11:14 +0100
Subject: "Financial ETFs Flinch on Deutsche Bank Worries"
"Financial ETFs Flinch on Deutsche Bank Worries"

Right - looks like the cover-up is in full swing. Although the fatcats are shivering somewhat, because many of them have died suspiciously.

Cheers
Ray D

http://blogs.barrons.com/focusonfunds/2016/09/29/financial-etfs-flinch-on-deutsche-bank-worries/
September 29, 2016, 3:09 P.M. ET | By Chris Dieterich

Financial ETFs Flinch on Deutsche Bank Worries
Deutsche Bank's (DB) precipitous stock plunge is weighing heavily on financial-sector exchange-traded funds.

A 7.2% plunge for German bank's U.S.-listed shares weighed heavily on global financial markets. Bloomberg reports that a handful of hedge funds that partner with Deutsche Bank to clear derivatives trades had withdrawn their business.

The Recon Capital DAX Germany ETF (DAX), the only U.S.-traded ETF to track the German benchmark, is down 1.4% in recent trading. The iShares MSCI Europe Financials ETF (EUFN) fell 2.6%, on pace for its biggest single-day decline in two weeks (it fell 3.3% on Sept. 16).

Deutsche Bank's shares are down 57% over the past year and are trading well below their 2008, financial-crisis lows. Already, Deutsche Bank's direct influence on major indexes has waned. Early last month, Deutsche Bank was dropped from the Stoxx Europe 50 (SX5P) benchmark for European blue-chip stocks for the first time since 1998.
...
As Barron's noted earlier this month, Deutsche Bank is the largest short position in the $210 million AdvisorShares Ranger Equity Bear exchange-traded fund (HDGE), a bear-market fund co-managed by Brad Lamensdorf. He told Barron's that "Basically, we think that if you pull at the strings long enough the whole thing can unravel. - If they have funding problems and have a lower credit rating, it will become harder for them to deal in derivatives and they'll lose that business to banks in better shape financially. They're really in a bad spot."
---



Date: Wed, 28 Sep 2016 13:40:23 +0100
Subject: "The happiest places to live in Britain revealed"
"The happiest places to live in Britain revealed"

Interesting map - you can click on each of last five years results, for `Satisfaction', `Worthwhile-ness', `Happy-ness' & `Anxiety'. Which reveals that my own area has moved from `medium satisfaction' to `high satisfaction' in recent years.
Ray

http://www.independent.co.uk/news/uk/home-news/reveale-happiest-places-to-live-in-britain-a7334491.html
The happiest places to live in Britain revealed
The Outer Hebrides is the happiest part of the UK, according to the latest well-being analysis released by the Office for National Statistics (ONS).

The findings - taken from a nationwide survey on well-being that has been carried out annually since 2011 - analysed happiness, life satisfaction, sense of worth and anxiety levels across UK local councils. This is the first time the ONS has displayed the data through an interactive map providing a breakdown of local areas.
(more ...)
---



Date: Tue, 27 Sep 2016 22:25:20 +0100
Subject: "Saudi Arabia unveils first public sector pay cuts"
"Saudi Arabia unveils first public sector pay cuts"

Ha! Having worked in Arabia I know that most nationals' `jobs' or `appointments' were given out on a family basis - depending on your closeness to the main royal family. So this could be a giant `wake-up' call for Saudi society.

BTW - regarding real Saudi society :
Walking down a street in Riyadh, one would always be seeing pear-shaped (unfit, overpaid and incompetent) Saudis slopping along. They were patently unexercised, overfed, and way over-corpulent.

Maybe that's why well-born Arabian girls would cajole their mothers or duennas to follow a bunch of us Europeans into gold-shops, so they could drop their veils and give us an eyelash-batting ogling session.

Cheers
Ray D

http://www.bbc.co.uk/news/world-middle-east-37482690 Saudi Arabia unveils first public sector pay cuts
Public sector wages accounted for almost half of government spending in 2015

Saudi Arabia has unveiled pay cuts for government employees for the first time, as it attempts to further rein in spending at a time of low oil prices. A royal decree said ministers' salaries would be reduced by 20%, and housing and car allowances for members of the advisory Shura Council cut by 15%. Lower-ranking civil servants will see wage increases suspended, and overtime payments and annual leave capped.

About two-thirds of working Saudis are employed in the public sector. Their salaries and allowances accounted for 45% of government spending in 2015, or $128bn (£99bn), and contributed to a record budget deficit of $98bn.
...
The "Vision 2030" initiative aims to cut the public sector payroll to 40% of the budget by the start of the next decade and boost private sector employment. The government also cut the generous subsidies for petrol and utilities in December, but complaints prompted Prince Mohammed to sack the water and electricity minister six months later. Some Saudis took to social media to express their support the cuts announced on Monday, using the Twitter hashtag "We are the children of King Salman". But others lamented what they remembered as better days under the late King Abdullah, who responded to the Arab Spring in 2011 by launching a $130bn plan to raise public sector salaries, build subsidised housing and provide benefits to the unemployed.
---



Date: Tue, 27 Sep 2016 20:50:31 +0100
Subject: 'No amount will ever compensate the victims'
'No amount will ever compensate the victims'

I've commented (strongly) on this many times before. The CEO and department heads were guilty of criminal negligence and belong in jail, for five or ten years at least.

But our corrupt judges have a long history of excusing their rich friends by awarding "fines".

FINES do not punish the wrong-doers, they only punish the shareholders, the customers and the taxpayers - all of whom will end up paying the cost of those FINES.

So, when you hear of "fines" being awarded against organizations or corporates - you know you're hearing a corrupt / pervert judge speaking

Cheers
Ray D

http://www.dailymail.co.uk/news/article-3809515/Alton-Towers-owners-fined-5MILLION-Smiler-crash.html
'No amount will ever compensate the victims': Survivors of Smiler rollercoaster crash hit out after judge fines Alton Towers bosses £5m - only just over 1% of firm's £385million annual turnover
Operators allowed cart carrying visitors to crash into another empty car with force of 90mph road smash

A judge today fined them £5million and branded the incident 'a needless and avoidable accident'
No one has been sacked or resigned over crash and the firm's CEO got paid £733,000 that year
By RICHARD SPILLETT FOR MAILONLINE | PUBLISHED: 11:15, 27 September 2016
(more at page ...)
---



Date: Tue, 27 Sep 2016 13:40:03 +0100
Subject: "ICELAND FORGIVES ENTIRE POPULATION ITS DEBT. TOTAL US MEDIA BLACKOUT"
"ICELAND FORGIVES ENTIRE POPULATION ITS DEBT. TOTAL US MEDIA BLACKOUT"

Yup, Solon of Athens did the same thing (debt cancellation - c 6th Cent BCE) thus "saving Greek civilization".

We might all be heading that way soon - or else!

Cheers
Ray D
PS thanks to FB and Wm Michael Mott

http://embols.com/2016/09/25/iceland-forgives-entire-population-its-debt-total-us-media-blackout/
ICELAND FORGIVES ENTIRE POPULATION ITS DEBT. TOTAL US MEDIA BLACKOUT.

Finally serious economists are considering a position I have been maintaining and writing about since the 2008 financial meltdown. Whatever its name - erasure, repudiation, abolishment, cancellation, jubilee - debt forgiveness, will have to eventually emerge forefront in global efforts to solve an ongoing systemic financial crisis. The US Rothschild Controlled Media (RCM) has completely BLACKED OUT/CENSORED any news about Iceland's DEBT FORGIVENESS.

If you Google "ICELAND FORGIVES ENTIRE POPULATION OF MORTGAGE DEBT" you will get `About 359,000 Results'. Not one of them is a Media Outlet in the US. Not one single Major or Minor news outlet in America has mentioned a single word about this story. This is TOTAL MEDIA CENSORSHIP and a TOTAL MEDIA BLACKOUT, and it should tell you who owns and runs the Media in America. We are allowed to see a tortured, bleeding, dying Gaddafi anywhere, but we are not allowed to know about Debt Forgiveness. If you Google "DEBT FORGIVENESS" About 1 million 850 results. Not one of them talks about forgiving debt. Okay, 1 does. But still, out of over a million and a half results.

https://www.youtube.com/watch?v=uyxzg58JkYI
Iceland forgives mortgage debt of its population
---



Date: Mon, 26 Sep 2016 20:52:13 +0100
Subject: "I'm sick of anti-Semitism" WHAT?
"I'm sick of anti-Semitism" WHAT?

Ha! What he, and his media friends don't seem able to comprehend is that such talk is illiterate and ignorant RUBBISH.

SEMITES are all the ARABS, and all the descendants of BABYLONIA, and a few of the JEWS (only a few because some medieval eastern Europeans opted to `join' the Jewish persuasion in order to lend money at interest (i.e. - they joined for the money - they aren't genetically related and rarely condescend to marry into `real' Jews).

So one can only be anti-semitic if one hates all Arabs, all ex-Babylonians and just a few Jews - all at once.

Maybe check our site references.

Cheers
Ray D

http://www.independent.co.uk/voices/jeremy-corbyn-anti-semitism-labour-conference-jewish-supporter-vote-political-weapon-a7330891.html
As a Jewish Labour member, I'm sick of anti-Semitism being used as a political weapon against Jeremy Corbyn
(more at page ...)
---



Date: Mon, 26 Sep 2016 15:50:18 +0100
Subject: "UK: Most Monolingual European Country"
"UK: Most Monolingual European Country"

Yup, quite agree, and think it's Gov't policy, because we can all learn languages when allowed (or forced) to. Urged by self-interest I personally began with Malay and Cantonese Chinese. Later got a few words of Swahili, and then renewed / refreshed schoolboy French and got heavily into Italian for purely practical purposes - like staying alive and well. Some few key-words in Turkish and later Arabic were purely for military and class admin use.

Cheers
Ray D

http://www.independent.co.uk/news/uk/home-news/uk-worst-country-in-europe-learn-language-world-first-video-dictionary-a7329641.html
UK voted worst country in Europe at learning other languages as world video dictionary launched
The vote was organised as part of the European Day of Languages

More than one in three (35%) chose Britain as the worst in Europe for communicating in any other language apart from their mother tongue. French citizens came second in the vote with 22 per cent, followed by Italy with eight per cent.

At the opposite end of the poll, the Netherlands was found to be the best at speaking additional languages with less than one per cent (0.3%) of people choosing the Dutch as the most monolingual nation of speakers.

Rated: Most Monolingual European Country

UK 35.2%
France 22.2%
Italy 8.1%
Spain 6.2%
Poland 5.6%
Germany 4.2%
Greece 3.0%
Portugal 2.3%
Norway 1.1%
Austria 0.8%
Sweden 0.7%
Denmark 0.5%
Netherlands 0.3%
Other 9.8%

The data was released by language learning app Memrise, who have also compiled and launched the world's largest video dictionary.
---



Date: Sat, 24 Sep 2016 16:43:21 +0100
Subject: "Immigration Enforcement"

"Immigration Enforcement"

Just looking outside to the west and seeing a brawny guy in uniform standing beside a largish police-type vehicle marked "Immigration Enforcement" (wording I thought slightly inappropriate - we're not actually forcing immigrants to arrive here illegally?).

So why here, in a small rural village? Well, the vehicle was parked in front of a Chinese take-away, which has a Turkish Kebab-Shop next door, and just around the corner is one, maybe two, Indian restaurants - wonder which he's investigating?
Ray D



Date: Sat, 24 Sep 2016 16:20:52 +0100
Subject: Basic Training

Basic Training

Carried a loaded weapon many times in my working life, and often did a little target shooting for amusement, with pals and club members, sometimes competitively.
In all those various circumstances held fast to basic training:

NEVER point a weapon (loaded or unloaded) directly at a human unless you are determined (and entitled) to shoot that human (a military rule, applies more so to civilians);
ALWAYS carry a weapon pointed slightly UP, or DOWN - to prevent `scare-snatch' and wrong-shooting;
NEVER carry a weapon with your finger on the trigger - to prevent `scare-snatch' and wrong-firing - one or two fingers alongside the trigger guard is fine;

That last rule is because having your finger on the trigger makes you mentally like a little boy with a hammer - to him everything looks like a nail, and to you everything will look like it needs shooting! Whereas with your finger alongside the trigger guard you have the mental space to judge a situation while reacting.

(In addition, "finger-off" means your first reaction to the unexpected is evasive action (which can save your life), whereas "finger-on" means your first reaction is to pull the trigger (firing unaimed shots at unintended targets) and to freeze (keeping yourself in the danger-zone)

Have carried a loaded rifle in rough terrain and at night, under stress, when you could expect ambush fire from any direction - and never let off a round accidentally, although folk were doing that (occasionally) around me. They hadn't been properly trained in the basics.

[So, have never shot anyone accidentally, although several times have had weapons levelled at me aggressively (by badly trained African troops in East Africa, by over-eager Australian night-patrols in Malaysia, and by Mafiosi in southern Italy). In those situations you just relax and play it by ear.]

Nevertheless, it seems many police, in UK and USA, haven't been given that vital `basic training'.

Cheers
Ray D



Date: Fri, 23 Sep 2016 19:44:36 +0100
Subject: Re: Harsh facts: "Goa judge clears men of Scarlett Keeling beach death"
That's interesting Choong, especially the Chinese precautions against `in-breeding'.
From memory there's been quite a few cultures which fell into that `in-breeding trap' - mainly because it kept wealth and property inside the family group:

from Ancient Egyptian dynasties, to later Spartans (who forced uncle - niece marriages on their womenfolk) and of course the `religious' apartheid caste-riddled societies of the Indian sub-continent - and the results were always mental and physical degeneration.
Ray D
-
Date: Sat, 24 Sep 2016 02:17:42 +0800
Subject: Re: Harsh facts: "Goa judge clears men of Scarlett Keeling beach death
That's the reality for some of these caste and feudalistic societies, happened to come across documentaries on Youtube highlighting the current social crisis of UK Pakistanis where they are the main social group in the UK with the highest birth defects and genetically mutated offsprings because of in-family marriages like marrying cousins as the tradition, resulting in the most genetically handicapped and other forms of physical abnormalities compared to other culture in the UK.

The thing is the Chinese has long known about this issue; Chans will never marry one another and so on for other surnames and clans, so those Pakistanis are thousand years backward.
Choong
-
Date: Fri, 23 Sep 2016 17:30:45 +0100
Subject: Re: Harsh facts: "Goa judge clears men of Scarlett Keeling beach death"
Harsh facts: "Goa judge clears men of Scarlett Keeling beach death

Have to be harsh about this horrible rape/murder of a young girl. Here's the lowdown: ANY woman alone on the Indian subcontinent, inc. Pakistan and Bangladesh, should know she is at high risk of being attacked, gang-raped and murdered - for that is the present psychotic mental state of many, maybe most males (inc. police / judges?) in that part of the world (along with some of the Middle East / Africa etc.).

Have outlined the `Indian' social / medical reasons, first more than a year ago, then again about 7 or 8 months later, and finally a few weeks ago - and that those demented males have brought that horrible condition upon themselves.

Ray D

https://www.theguardian.com/world/2016/sep/23/scarlett-keeling-goa-judge-clears-men-of-beach-death
Goa judge clears men of Scarlett Keeling beach death
Friday 23 September 2016 11.30 BST Last modified on Friday 23 September 2016 16.56 BST
The mother of 15-year-old Scarlett Keeling has pledged to continue fighting for justice after two men were cleared of raping and killing her daughter in India in 2008.

Fiona MacKeown, who travelled to Goa, India, for the long awaited verdict into her daughter's death, told the Guardian she was devastated by Friday's verdict, which came after years of delays, including a change of prosecutor. She accused the police of being corrupt and said she would take the case to a higher court.

Samson D'Souza and Placido Carvalho were alleged to have plied Scarlett with drugs, raped her and left her unconscious on the beach where she subsequently drowned. But they were acquitted of charges of rape and culpable homicide at Goa Children's Court on Friday.
(more at page ...)
---



Date: Fri, 23 Sep 2016 15:20:48 +0100
Subject: On FB - "Indus Valley civilization could be older than Egypt and Mesopotamia"
On FB - "Indus Valley civilization could be older than Egypt and Mesopotamia"

Yup, some years ago I took a risk and dated the Indus Valley civ. at 7000 to 8000 years ago - with slight clues from archeology but mainly because the Indus folk were completely unlike other civilization in more "recent" times (Egypt, Mesopotamia etc.), which were oppressive and bloodthirsty.

Whereas _much older_ cultures tended to be egalitarian and peace-loving, and often ruled or governed by women!

Cheers
Ray D

http://www.ibtimes.co.uk/indus-valley-civilization-could-be-older-egypt-mesopotamia-1563119
Indus Valley civilization could be older than Egypt and Mesopotamia
By Lara Rebello | June 1, 2016 13:43 BST

The Indus Valley civilization is considered one of the oldest in the world and now archaeologists believe that it might be even older than earlier estimated. According to new research, the Bronze-Age civilization which spreads across parts of Pakistan and India, may be 8000 years old - 2500 years older than previously dated.

A team of researchers from prestigious Indian institutes including IIT Kharagpur, Institute of Archaeology, Deccan College Pune, Physical Research Laboratory and Archaeological Survey of India (ASI) used carbon dating techniques on animal remains and pottery fragments from the Bhirrana site in India and came to the conclusion that earlier dating may have been incorrect.

"Based on radiocarbon ages from different trenches and levels, the settlement at Bhirrana has been inferred to be the oldest (>9ka BP) in the Indian sub-continent. To check its validity we dated archaeological pottery from two cultural levels using optically stimulated luminescence (OSL) method and thus investigated the interrelationship between the cultural levels and climate change that occurred right at the settlement, a critical gap in information that exists in our present understanding of the Harappan civilization," the findings which were published in Nature Scientific Report on 25 May stated.

Further testing is still required to confirm the new research, but if confirmed, it would mean that the Indus Valley civilization is older than the ones in Egypt and Mesopotamia.

"Our study pushes back the antiquity to as old as 8th millennium before present and will have major implications to the evolution of human settlements in Indian sub-continent," Anindya Sarkar, a professor at the department of geology and geophysics at IIT Kharagpur said.

The ancient civilization is said to have spread across parts of modern-day Pakistan and northwest India, with traces found in Afghanistan as well. It was most populated along the basins of the Indus River and its tributaries and at its peak spanned million square miles with a population of more than 5 million. Mohenjo-daro and Harappa in Pakistan are the two major sites of the civilization, the remains of which are indicative of the progressive style of town planning and farming that were practiced.

While it has been suggested that the expansive civilization may have declined with the change in weather and the drying up of the Indus River, this latest report by the Indian research team proposed an alternative cause for the fall.

"It is difficult to point to one single cause that drove the Harappan decline although diverse suggestions from Aryan invasion, to catastrophic flood or droughts, change in monsoon and river dynamics, sea-levels, trade decline to increased societal violence and spread of infectious diseases have been proposed. The continued survival of Harappans at Bhirrana suggests adaptation to at least one detrimental factor that is monsoon change," the research states.

"Our study suggests that the climate was probably not the cause of Harappan decline," the researchers said in a statement. "Increasing evidences suggest that these people shifted their crop patterns from the large-grained cereals like wheat and barley during the early part of intensified monsoon to drought-resistant species of small millets and rice in the later part of declining monsoon and thereby changed their subsistence strategy."

But changing the crop then resulted in "de-urbanisation" as the cities's larger storage facilities were abandoned for smaller personal storage spaces.

"Because these later crops generally have much lower yield, the organised large storage system of mature Harappan period was abandoned giving rise to smaller more individual household based crop processing and storage system and could act as catalyst for the de-urbanisation of the Harappan civilization rather than an abrupt collapse," the report explained.
---



Date: Thu, 22 Sep 2016 07:13:27 -0700
Subject: Re: Re: "Refugee threw kids out of window because wife wanted 'Western freedom'"

Hi Everybody,
Its definitely working... When I left San Diego, there was a slight problem with illegal mexicans. Now, the cities I grew up in are 100% Syrian. And the other areas, Samolian/East Africa, but extremely scary, all muslim, and densely packed. I dont know the actual numbers, though I would not believe them if I did.

These people dont speak any iota of english, they dont work, and the women who have never driven before in their lives are driving around cars, only able to see through a slit! Such a hazard.

There is one part of town where the non working men, maybe 20 of them, have set up shop on the side of a busy street, litterally have pulled out and set up chairs and tables, almost on the sidewalk, and they come out every day after the morning prayer and just sit there staring down the people that pass by. Recently the FBI arrested 70 or so Syrian relocatees, they also seized an arsenal of illegal weapons; fully automatics, grenade launchers etc.

They segregate themselves and buy out entire neighborhoods, brothers living next door to brothers, sisters, cousins, aunts, uncles and friends etc...

The most frustrating aspect of this open door policy is the monetary subsidies available to only immigrants who are from those war torn areas. They are able to obtain sizeable grants, in the neighborhood of $150-200k to open a business. And now, virtually all 7-11s are now owned and operated by middle easterners. They also are able to get housing assistance. Its all very frustrating for the working class tax payer, to say the very least. Idaho is still nice: my next retirement location...

Justin
---
Date: Thu, 22 Sep 2016 11:48:07 +0800
Subject: Re: Re: "Refugee threw kids out of window because wife wanted 'Western freedom'"

Hi Ray, as with most of us observing what is going on it is true to me that the Muslims immigrants crisis was an engineered one to destroy the West first, likewise we all heard about the notion that Kissinger bragged about "their" scheme of bringing up China as part of their game, these people are master planners and if China is to be brought up then the US will be brought down by "social re-engineering".

Choong
-
Date: Wed, 21 Sep 2016 18:59:09 +0100
Subject: Re: Re: "Refugee threw kids out of window because wife wanted 'Western freedom'"

Right Coralie, think you're right about PC attitudes, people _are_ being brainwashed. Seems most ordinary folk find it easier not to think about things - maybe because rational conclusions are often difficult to face up to. Although I have a more suspicious view of the politicos who seemed to be so naive and out-of-touch over all this.

I'm on record some years ago, asking; "Why do politicians seem always to choose, initially anyway, the most harmful and inefficient methods and systems? .... I suspect politicians purposely make those `erroneous' choices because they are hand-in-glove with ... greedy dishonest elitists, and need to preserve privilege and corruption for their own advantage. Which is why we see this faked `incompetence' in all matters:- of local & nat'l infrastructure, education, taxation, law, policing and of the electoral system itself."

So, regarding the engineered `refugees / migrants crisis', those suspicions might be turning me towards NWO theories.

Cheers
Ray D
-
Date: Wed, 21 Sep 2016 14:21:58 +0000 (UTC)
Subject: Re: "Refugee threw kids out of window because wife wanted 'Western freedom'"
The death of Mia was absolutely awful down here, compounded more so as Mia was a friend of my friend, Sharnee. Sharnee said that Mia was like a little ray of sunshine and everyone where she worked (Bond University) was drawn to her because of that. But she would suffer no fools and probably gave that Muslim guy a bit of what for when he tried to come on to her. Definitely motivated by male loss of face as you point out.

I'm so over the PC attitudes that allowed it to happen. Everyone's being brainwashed, but I refuse to let it happen.

Coralie
-
Date: Wed, 21 Sep 2016 15:08:19 +0100
Subject: "Refugee threw kids out of window because wife wanted 'Western freedom'"
"Refugee threw kids out of window because wife wanted 'Western freedom'"

This is an all-round example of what we were warning of, lately at the murderous stabbing of Mia in Australia, and before that at the multiple stabbings and murder of an American lady in London's Russell Square

This murderous male parent is clearly mentally sub-normal (trying to kill his own young children), and also strongly motivated by male fears of inferiority and loss-of-face - exactly as we we warned. Also as we warned, things can be expected to get worse as unstable migrants increase in numbers.

Cheers
Ray D

https://www.rt.com/news/359933-germany-syrian-refugee-children-window/
Refugee who threw kids out of window because wife wanted 'Western freedom' goes on trial in Germany
Published time: 19 Sep, 2016 21:33 | Edited time: 20 Sep, 2016 18:19

The trial of a 36-year-old Syrian man accused of throwing his three young children out of a window at a refugee center has begun in Bonn, Germany. His alleged violence came after his wife said that she refused "to accept the roles they had back home."

The family were housed in a refugee center in the town of Lohmar, near Bonn. On February 1, following an argument with his wife, the man grabbed his three children - aged seven, five and one - and threw them out of a first-floor window.

The two oldest children, a brother and a sister, suffered broken bones and skull fractures, but fortunately the youngest, a one-year-old who conflicted reports name as a boy or a girl, landed on top of the older brother and only suffered a few bruises.

The man was subsequently arrested and charged with three counts of attempted murder as well as grievous bodily harm.

The trouble began in January when the man, who has not yet been named in German media, had an argument with his wife, who "in Germany no longer wished to accept the roles they had at home, and did not want to put up with everything he wanted anymore," according to the official court statement.

During an argument on January 4, the man is said to have hit his wife with a saucepan, causing lacerations. He was arrested and barred from entering the household for 10 days until his wife relented and let him back in.

"He perceived this as an attack on his honor," the Rhein-Sieg Rundschau newspaper reported the court spokesman as saying.

The man, who came to Germany from Syria in 2014 by way of Turkey, France and Bulgaria before being joined by his family, has admitted the attack to police.

The incident comes amid a backdrop of political controversy surrounding the place refugees from the Muslim countries have in Western and German society, particularly since the New Year's Eve attacks in Cologne. The growing public concern about terrorism and integration have led to a surge of support for the anti-immigration Alternative for Germany (AfD) party. The party has made strong gains in the recent state elections, pushing Angela Merkel's CDU party into third place in Berlin and winning 21.9 percent of the vote in her home region of Mecklenburg-Vorpommern.
---



Date: Fri, 16 Sep 2016 13:58:30 +0100
Subject: "Deutsche Bank - $14bn fine"
"Deutsche Bank - $14bn fine"

Hush, something is being hidden (and not very well). The elephant in the room is the hundreds of silenced (murdered) bankers around the world.

Check our research. Whatever is being hidden is _very_ big indeed.
Cheers
Ray D

https://www.theguardian.com/business/live/2016/sep/16/deutsche-bank-shares-plunge-14bn-fine-doj-business-live
German lender says it has no intention of paying $14bn to the Department of Justice for mis-selling mortgage-backed securities before the 2008 crisis

The German government has now weighed in over the Deutsche Bank issue, saying it expects its largest bank to be treated `fairly' by US authorities.
Finance Ministry spokeswoman Friederike von Tiesenhausen also flagged up that the settlement process isn't over, even though the DoJ want Deutsche to pay a $14bn settlement.
(more at page ...)
---



Date: Thu, 15 Sep 2016 08:28:14 +0100
Subject: "Poland axes promise to take in 7,000 migrants"
"Poland axes promise to take in 7,000 migrants"

Am only (slightly) surprised our dumbo politicos didn't see all this coming - it was fairly obvious some years ago.
As outlined at: `dangers of low-IQ migrants' and `dangers of low-IQ security'.
Cheers
Ray D
PS - thanks to FB, and Wm Michael Mott

http://www.dailymail.co.uk/news/article-3506450/Poland-abandons-agreement-EU-7-000-migrants-Brussels-suicide-bombings.html
Poland axes promise to take in 7,000 migrants after Brussels suicide bombings as Prime Minister warns of 'plague' of radicalisation
By COREY CHARLTON FOR MAILONLINE
PUBLISHED: 17:10, 23 March 2016 | UPDATED: 12:37, 24 March 2016
(more at page ...)



Date: Thu, 15 Sep 2016 07:18:02 +0100
Subject: Police inspector "used position to sexually abuse teen boys"
Police inspector "used position to sexually abuse teen boys"

Ha! Not surprised by this - can recall a revealing incident back when elite pedos had near-total power in UK (80's and 90's).

A young Italian lady-friend came to stay with me for a week or two (after being evacuated from Mogadishu just before it was over-run). As she had two young girls we tried to find amusements for all of us,* which included some interesting rambles exploring features of the Welsh Marches, and we were lucky enough to have Shrewsbury's `Flower Show' Fair running at the time; it wasn't too far so we went there a few times, which the kids enjoyed and so did I (hadn't been there for years).

One hot day at the Fair the kids asked me (in Italian) if they could follow other kids carrying towels, who were headed for the far side of the Fairground; so we all followed and found there was a public indoor children's swimming pool - but of course our kids didn't have costumes (or towels) so we had to pass that up.

So a few weeks later took note when, on early morning radio, heard that five men had been arrested or detained the previous day for attempting to molest young boys at that same children's swimming pool. The newsreader added that the fifth man had been released on producing a warrant-card identifying him as a senior-rank West Mercia policeman. Problem was: he was off duty at the time; so what was he doing there - trying to groom young boys?

Was alerted later that day when, on the evening news, I heard that FOUR men had been detained the previous day. Somehow the BBC and West Mercia police had `disappeared' a senior police pedophile. They could get away with that because they had almost total power at that time - in national and local gov't, the police forces and judiciary, and of course within the BBC.

Cheers
Ray D
* Most evenings we dined in local rural restaurants or taverns where they were the centre of attention: three beautiful blondes (although two were quite small) and me, chatting to each other in Italian - my local friends and neighbours likely hadn't known that I spoke Italian (badly).

http://www.sundayworld.com/news/crime-world/police-inspector-used-position-to-sexually-abuse-teen-boys
Police inspector "used position to sexually abuse teen boys"
Wednesday 14th September 2016

Police inspector "used position to sexually abuse teen boys"
A police inspector used his position and "connections with authority" to sexually abuse two teenagers while running a "naughty boy school" in North Wales, a court heard.
Former superintendent Gordon Anglesea was also spotted at the home of a convicted paedophile and visited the Bryn Alyn Children's Home in North Wales run by John Allen, currently jailed for life for sexually abusing youngsters there, Mold Crown Court heard.

Anglesea, 78, of Colwyn Bay, ran a Home Office attendance centre in North Wales in the 1980s where tearaway teenage boys would be given a military-style regime of gym and drill parade sessions and woodwork classes on Saturday afternoons.
(more at page ...)
---



Date: Tue, 13 Sep 2016 19:56:15 +0100
Subject: "Pseudo-pseudo-science"
"Pseudo-pseudo-science"

This just re-surfaced (in FB?). Remember when this `pseudo-science' research (by Pennycook) was first published a year or so ago? When I checked it out, easily found it was fake! But the media had readily accepted it!
Ray D

http://www.independent.co.uk/news/science/scientists-find-a-link-between-low-intelligence-and-acceptance-of-pseudo-profound-bulls-a6757731.html
Scientists find a link between low intelligence and acceptance of 'pseudo-profound bulls***'
Those who are impressed by wise-sounding quotes are also more likely to believe in conspiracy theories and the paranormal
Doug Bolton @DougieBolton Wednesday 2 December 2015200 comments
A new scientific study has found that those who are receptive to pseudo-profound, intellectual-sounding 'bulls***' are less intelligent, less reflective, and more likely to be believe in conspiracy theories, the paranormal and alternative medicine.
PhD candidate Gordon Pennycook and a team of researchers from the University of Waterloo in Ontario, Canada, tested hundreds of participants to make the link, detailing their findings in a paper entitled 'On the reception and detection of pseudo-profound bulls***', which mentions the word 'bulls***' exactly 200 times (surely some sort of record).
(more at page ...)
---



Date: Mon, 12 Sep 2016 10:47:26 +0100
Subject: More mil news: `Russian paratroopers may get light-weight all-terrain vehicles'
More mil news: `Russian paratroopers may get light-weight all-terrain vehicles'

If the photo is the new vehicle, it looks like a stripped-down, jazzed-up Jeep. The stated top-speed is impressive though: over 90 miles per hour. There's a quad bike video also, just below the article.
Ray D

https://www.rt.com/news/358902-russia-airborne-troops-buggy/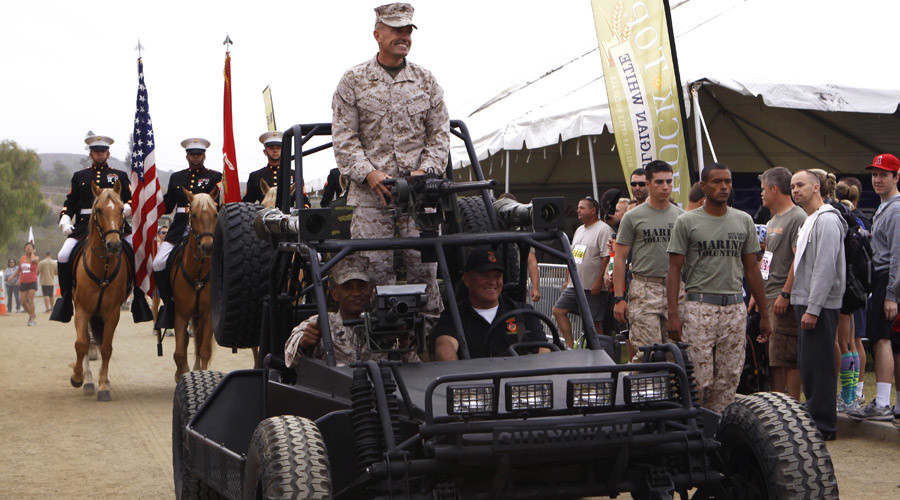 Published time: 10 Sep, 2016 14:21
`Reconnaissance & sabotage': Russian paratroopers may get light-weight all-terrain vehicles

Russian airborne troops may get a new type of hardware - a light-weight all-terrain vehicle similar in purpose to the Chenowth Advanced Light Strike Vehicle (ALSV) produced for the US.
The potential addition to the arsenal is dubbed Escadron, the Russian defense ministry said. Its development was discussed during the ongoing Army 2016 military expo near Moscow.

"The planned small-frame armored all-terrain vehicle would be used for reconnaissance and sabotage missions. They would be armed with advanced weapon systems," the ministry said in a statement.

The ministry revealed some of the new vehicle's specifications, saying it would weigh no more than three tons and be able to reach speeds of up to 150 kilometers, and that its armament would include the Kord 12.7 mm heavy machine gun and four Kornet anti-tank guided missiles. The Eskadron would be designed so that it could be airdropped, obviously.

The Pentagon has several high-speed light-weight strike vehicles in service built by Chenowth Racing Products Inc. The Desert Patrol Vehicle (DPV) has been used since 1991 in countries like Afghanistan and Iraq that have abundant sandy terrain. The Light Strike Vehicle (LSV) and the Advanced Light Strike Vehicle (ALSV) are later improved models.

The Russian military didn't see the need for such type of specialty vehicles before and relied on heavier and better-defended models for mobility. However, Russian special forces do have even-lighter quad-bike style all-terrain vehicles in their arsenal.

Russia: First Russian Quad bike for infantry showcased at the Army-2016 International Forum
https://www.youtube.com/watch?v=TbiSAIiq4mQ
---
-
Date: Mon, 12 Sep 2016 09:44:11 +0100
Subject: "Highlights of Army 2016 expo in Russia"
"Highlights of Army 2016 expo in Russia"

Seems they're pretty pleased with their new stuff.
Ray D
PS - hope to link the four Youtube videos (below)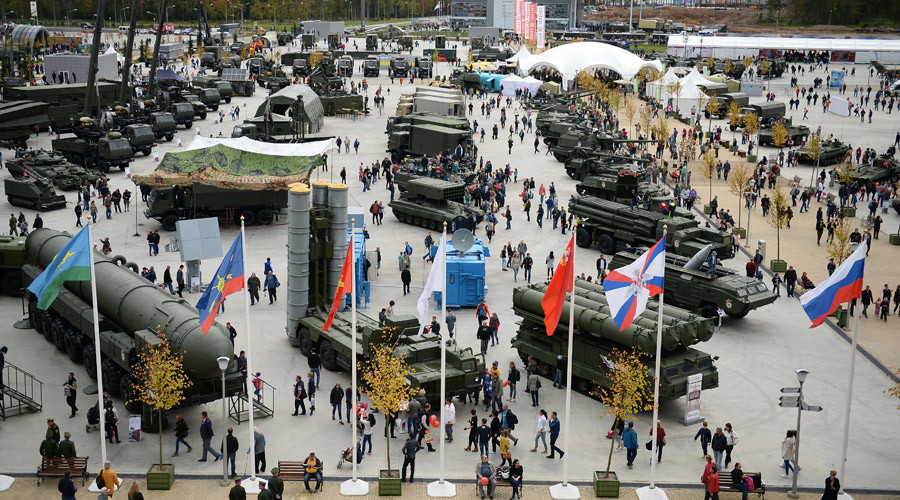 https://www.rt.com/news/359007-expo-russia-army-weapons/
Cutting-edge arms, 500K visitors: Highlights of Army 2016 expo in Russia
Published time: 11 Sep, 2016 23:33 | Edited time: 11 Sep, 2016 23:36

International military exhibition `Army 2016', which displayed state-of-the art Russian and foreign arms, has drawn to a close after nearly a week in place outside Moscow. It drew more than half a million visitors and dozens of foreign delegations.

Expo in numbers
The exhibition `Army 2016' which kicked off on September 6 has drawn over 500,000 visitors in total, the organizers said. Some 247 military vehicles as well as over 11,000 items were displayed during the expo. Hosted in a military park outside Moscow, along with several other locations, the event covered an impressive 140,000 square meters in total.

More than 1,000 Russian manufacturers, researchers and students from military universities joined in for the annual gathering. There was no shortage of foreign guests either, with 80 delegations from across the world showing up.

For this year's opening ceremony the organizers decided to spice things up. Following an official kick-off, foreign delegations were shown a battle simulation involving various branches of the Russian military. The so-called `dynamic display' saw tanks, airplanes, fire launchers and airborne troops among other units battling a potential enemy.

Russia: Russia shows off military might at Army-2016 expo
https://www.youtube.com/watch?v=jIc2ohdsVjo

Expo highlights
During the expo, the leading Russian firearms producer Kalashnikov unveiled one of its latest achievements - the SVK and VSV-383 sniper rifles. The company presented the prototypes set to replace the current models used by the Russian army.

A self-propelled gun with the name `Phlox' was presented for the first time at this year's expo. The self-propelled gun has a 120mm barrel and is designed to hit targets at a distance ranging between 100 meters and 10 kilometers. The Phlox can therefore be used as long-range artillery, mortar or howitzer.

Russia: Brand new Floks artillery system unveiled at Army-2016 expo
https://www.youtube.com/watch?v=aTvPMr0-lhA

The T-14 `Armata' tank was also displayed. The warfare capabilities of the next-generation Russian tank were displayed for the first time during `Army 2016'. Among the key advantages of the T-14 is its fully automated and unmanned turret, as well as HD cameras that provide an external view.

The first Russian-made military quad bike, already in service, aims to boost the mobile capabilities of Russian troops. The two-seated quad bike can cover distances of some 200 kilometers. Grenade launchers, rifles or other equipment can be attached to it.

Air force display
While the expo included numerous ground presentations of military hardware, Russian pilots also showed off their flying skills, using Su-27Ps, Su-27UBs as well as Su-30SM aircraft. Spectators saw various air maneuvers by leading Russian aerobatics teams, like the Russian Knights and the Falcons of Russia.

Russia: Knights, Falcons perform spectacular aerobatics manoeuvres at Army-2016
https://www.youtube.com/watch?v=_RNmivRxGug

WWII battle recreated
However it's not only the state-of-the-art military that could be found during the exhibition. On the final day of the event the viewers witnessed the simulation of a historical battle that took place during the Nazi invasion of the Soviet Union on July 22, 1941. The so-called Elninskaya military operation, launched on August 30 was the first counteroffensive by the Soviet forces after more than two months of retreat.

LIVE: Russian air and ground defence units perform at Army 2016 expo
https://www.youtube.com/watch?v=Zc6LvNvOXNA

According to organizers, some 15,000 spectators witnessed the roar of historical tanks and other military hardware simulating the battle.

Russian Defense Minister Sergey Shoigu praised the organization of the event: "The results strongly suggest that [the event] turned from a debutant among congresses and exhibitions into one of the world's leading exhibitions of arms and military equipment."
---



Date: Sat, 10 Sep 2016 15:32:28 +0100
Subject: "Male suicide: It's time to face the stark truth about a growing crisis"
"Male suicide: It's time to face the stark truth about a growing crisis"

I'm more than a bit suspicious about these statistics, purely from `local knowledge', which I suspect might also apply more generally.

Local knowledge: Three males were said to have committed suicide - one of them known to me; problem: all three were healthy, well-balanced and, more importantly, working to prevent the drug trade in the area.

[Shortly before his death one of the young men told me he and some sports-club friends had been set upon by a gang of `bouncers' and off-duty policemen in civilian clothes - presumably their aim was discourage local anti-drugs campaigning.]

All three `suicide verdicts' were immediately accepted by police, fast enough to make me think they were _suggested_ by police.

There seems to be accumulating evidence that many `hanging suicides' are in fact gangland punishments, and known as such by those meant to get the message - in addition there are signs that corrupt police have begun to use the same tactic to silence whistle-blowers. (See laworjustice.html#anon1 and rubout.txt for one example.)

So this article could be mis-aimed, being about a crime+corruption wave, NOT a male loss-of-confidence.

Cheers
Ray D

http://www.independent.co.uk/voices/world-suicide-prevention-day-men-emotions-childhood-biggest-killer-in-uk-under-45-a7235766.html Male suicide: It's time to face the stark truth about a growing crisis
The biggest killer of men under 45 in the UK is suicide. Despite all the horrible diseases we could contract, accidents we could be in or potential ways we could kill each other, we're still killing ourselves more frequently than any of those things

Chris Hemmings | 24 minutes ago - Sat 10 Sept 2016

"How are you?", or one of its many derivatives, is probably the most commonly asked question in the English language. A throw-away pleasantry usually responded to with the equally vacuous, "I'm fine".

The problem is, for a lot of young men, that's often just not true.

If you've ever read anything about mental health in the UK, you'll probably already know this, but for the unaware, there is a statistic about young men that is, frankly, flabbergasting.

The biggest killer of men under 45 in the UK is suicide.

Even if you already knew, just really think about that for a moment. Despite all the horrible diseases we could contract, accidents we could be in or potential ways we could kill each other, we're still killing ourselves more frequently than any of those things.

What's more, of the 6,000+ British lives lost to suicide each year, nearly 75 per cent of those are male.

So what the hell is going on inside our heads that leads us to take the ultimate step with such frightening regularity? The answer is actually quite simply: nobody knows, because we stubbornly refuse to talk to about it.

As the suicide rates for men continue to climb, it's fast becoming a crisis and, on World Suicide Prevention Day, the conversation has to start.

The Mental Health Foundation state that in England, "women are more likely than men to have common mental health problems" - almost three times as likely, according to some research.

But there's no evidence to suggest depression hits men harder than women - we don't get `manpressed'. What we do instead is bury our heads in the sand - or bottle, to be more accurate, as alcoholism rates for men in the UK are three times that of women.
(more at page ...)
---



Date: Thu, 8 Sep 2016 11:27:47 +0100
Subject: Re: Re: "Air China magazine London race slur sparks anger"
Right Choong.
Think we've already talked of air-stewardesses, while just doing their job, being sexually attacked by out-of-control primitives (mostly Arabs). Like you said, that's a fact, not politically-correct waffle.

And young women, tourists or locals, are now definitely at extreme risk in many Hindu & Muslim parts of the world.
Ray
BTW - here's the backgound on why subnormal mentality is a danger, and more data on why subnormal mentality may be increasing.
-
From: Choong K*** Y***, Sent: Thursday, September 08, 2016 9:43 AM
Subject: Re: "Air China magazine London race slur sparks anger"

Here is what I think Ray, if you ask me I would say the same that western girls who visited Malaysia don't walk alone at night especially on non Chinese majority areas outskirts of KL and this is a fact, now this is the truth and open to "scrutiny" that although the same is applicable to local females a white girl walking around in a non Chinese majority outskirts especially near urban slum areas is really a "stand out" for that.
Choong
-
Date: Wed, 7 Sep 2016 23:18:59 +0100
Subject: "Air China magazine London race slur sparks anger"
Air China magazine London race slur sparks anger

Ha! It might be interesting if someone analyses London's ethnic demographics and matches that against violent crime areas. Maybe Air China is right?

Cheers
Ray D
PS - lived among Chinese folk and found them refreshingly pragmatic about racial matters; today, am inclined to respect that.
PPS - some ethnic groups' members have long been sexually untrustworthy, while others are getting even worse.

http://www.bbc.co.uk/news/uk-england-london-37298803
Air China magazine London race slur sparks anger


A Chinese airline has reportedly warned passengers that "precautions" should be taken when visiting areas in London mainly populated by "Indians, Pakistanis and black people".
Air China included the comments as part of a feature in its in-flight magazine on visiting the city.
It also advised tourists not to go out alone at night, and for females to always be accompanied when travelling.

A London MP has written to the Chinese ambassador to the UK for an apology.
The comments were noticed by Beijing-based producer Haze Fan from US news channel CNBC.

They were published in its monthly Wings Of China magazine and read: "London is generally a safe place to travel, however precautions are needed when entering areas mainly populated by Indians, Pakistanis and black people.
"We advise tourists not to go out alone at night, and females always to be accompanied by another person when travelling."

Air China has not commented on the article.
---



Date: Tue, 6 Sep 2016 08:03:04 +0100
Subject: "Abandoned places"

"Abandoned places"
Each of the ten photos is interesting in its own way, although sad of course.

I liked the ghost town view of "Bodie, Mono County, California", kept in a state of `arrested decay' (you can see they've replaced the glass in windows though).

Ray


https://www.theguardian.com/travel/gallery/2016/sep/06/abandoned-places-worlds-left-behind-in-pictures-kieron-connolly
Abandoned places: the worlds we've left behind - in pictures
Keiron Connolly's new book of photographs of more than 100 once-busy and often elegant buildings gives an eerie idea of how the world might look if humankind disappeared. Here are 10 evocative, stylised images of nature reclaiming the manmade world
The Guardian | Tuesday 6 September 2016 06.30 BST



Date: Mon, 5 Sep 2016 20:53:28 +0100
Subject: `Now is the Hour'

`Now is the Hour'

Found this by accident yesterday - it's too beautiful to listen to every day, but I'm definitely hooked.
Ray

https://www.youtube.com/watch?v=wXSTct9H1sg
Pokare kare Ana, Po Atarau (Now is the Hour) - here's the lyrics



Date: Sat, 3 Sep 2016 21:41:31 -0500
Subject: Re: Edinburgh Military Tattoo
My mom was into this stuff in the 70s and 80s. Had LPs of the tunes, then VHS of the Tattoos and Highland Games. Haven't heard this stuff in years.
Thanks, Ray!
-
Date: Sat, 3 Sep 2016 23:48:02 +0100
Subject: Edinburgh Military Tattoo

Edinburgh Military Tattoo

Accidentally got steered onto this and was glad: maybe recall the bagpipes could play love songs but the drums were calls to war (about 1.5 mins in); after that were multiple displays of skills from international military groups; bands, dancers, formation and weapons drillers from around the world, including the USA and China.
Ray D

https://www.youtube.com/watch?v=kJTuRfAo2eU
The Royal Edinburgh Military Tattoo 2015

PS - that slow march is hard to master, especially when you're doing other things at the same time.
PS2 - worked with the Scots Guards in Central America, they were just as mad as reputed; their RSM nicknamed me Kojak (I was shaved at the time) and I helped pull him out of ditches after a "pub crawl" once or twice.



Date: Sat, 3 Sep 2016 10:16:39 +0100
Subject: "Jeremy Corbyn sparks fury after he says after-work drinks are sexist"

"Jeremy Corbyn sparks fury after he says after-work drinks are sexist"

Well, personally think he has a point. Luckily most of my work-life hasn't been in corporate work - until recently, when the problem was (younger) female colleagues dragging me out for drinks after work, usually on Friday and Saturday.

Any forced partying after work reminds me of bad instructors / bosses who, not having a life or personality of their own, had to make their employees or students play `yes man' after work, which can't be very enjoyable. That's got to be a bad sign anyway.

Cheers
Ray D
[When working as an instructor - military or civilian - made it a rule to NEVER socialize with students. Wrong impressions are not easily corrected - RD]

http://www.mirror.co.uk/news/uk-news/jeremy-corbyn-sparks-fury-after-8758907
Jeremy Corbyn sparks fury after he says after-work drinks are sexist
22:10, 2 SEP 2016 UPDATED 22:10, 2 SEP 2016 | BY JACK BLANCHARD
Jeremy Corbyn has sparked a row after suggesting going for post-work drinks with colleagues is sexist.
The Labour leader reckons bosses should discourage a culture of boozing after work because it is unfair on women who have to go home to their children.

Opponents accused him of "trying to ban the after-work pint".
(more at page ...)
---



Date: Fri, 2 Sep 2016 08:55:29 +0100
Subject: When LESS is MORE?

When LESS is MORE?

Waffle and alarmism - mainly from the BBC - about upcoming UK doctors' strike(s) provoked a two year recall: That when doctors go on strike patients' outcomes actually improve - i.e. mortality (number of patient deaths) falls!

So looked up my own reference for confirmation and a simple search for "doctors strike deaths" came up with a primary source at Huff Post, and other, international, references.

You can see my initial 2014 mention noted that a drop in police numbers caused a fall in crime figures - so what was happening?

It looks as if some large `protection' organisations - Police, NHS (maybe Fire Brigades also) are inclined to do a bit of "provocation" / "sabotage" for various reasons: I.e. promotion, career improvements, or just to increase their overtime pay.

So maybe we'd actually be safer with less staff in these `protection' organisations - and much less taxation?

Cheers
Ray D



Date: Tue, 30 Aug 2016 20:50:48 +0100
Subject: Illiterate Britain?

Illiterate Britain?

Yup, have been going-on about this for years, since a PGCE course and doing some remedial teaching with the `second chance' program for adults and youngsters, after return from Arabia. UK's education system (and record) is abysmal!

[Although, as Isaac Asimov estimated (in `The Tragedy of the Moon' p. 184), regular book-readers probably only make up ~1 percent of the population.]

Cheers
Ray D

https://www.rt.com/uk/357676-literacy-britain-adults-oecd/
Illiterate Britain: 1 in 20 adults have reading age of a 5-year-old
Published time: 30 Aug, 2016 16:31 | Edited time: 30 Aug, 2016 16:57

A quarter of British adults have literacy levels so low they would struggle to read a bus timetable, new research has found.
Government figures indicate some 28 percent of UK adults are at literacy level 1 or below, the equivalent to GCSE grades of D to G. A pass grade for GCSE level is considered to be a C or above.

Research by the Joseph Rowntree Foundation (JRF) found 5 million adults lack basic reading, writing and numeracy skills deemed necessary to carry out a job.

England is among the worst performing countries in the OECD, with roughly one in 20 adults found to have the literacy and numeracy levels of a five-year-old.

It is also the only nation in the OECD where the average literacy score for 16- to 18-year-olds is lower than 55- to 65-year-olds.

In other developed nations, young people tend to have much higher literacy and numeracy scores than their older counterparts, but in Britain the opposite trend is occurring.

Some 23 percent of 16- to 18-year-olds are at literacy level 1 or below, while the same figure is 19 percent for the older age group.

England's youth `worst at literacy & basic maths' in developed world http://on.rt.com/7349

The same pattern extends to numeracy, where 29 percent of 16- to 18-year-olds are level 1 or below, compared to 26 percent of 55- to 65-year-olds.

"In a prosperous country like Britain, everyone should have the basic skills they need to participate in society and build a career," said JRF Head of Policy Katie Schmuecker.

"But these shocking figures show millions of adults are being left behind in the modern economy, holding back their potential and the productivity of our businesses suffering as a result."

UK has largest literacy gap between employed & unemployed in Western world - figures http://on.rt.com/h6rw36

In-depth analysis by the OECD published in January found literacy rates among young people to be among the lowest in the developed world.

The organization ranked English teenagers aged 16 to 19 the worst of 23 developed nations in literacy and 22 out of 23 in numeracy.

The report, based on 2012 data, found England was better off investing its money in basic education rather than trying to broaden access to university.

England has three times as many low-skilled 16- to 19-year-olds as top-performing countries such as Finland, Japan, South Korea and the Netherlands.
---



Date: Sun, 28 Aug 2016 21:41:53 +0100
Subject: "Ancient Egyptian works to be published together in English for first time"

"Ancient Egyptian works to be published together in English for first time"

Great! Have had an interest in Ancient Egypt for a long time, from research in several fields, from Earth cycles to mathematics, to medical practises etc..

And, since reading Herodotus' `Description of Egypt and the Egyptians' quite a while ago, those Egyptians became even more interesting, as social beings.

[ The article is reasonably positive so have just ordered the book, along with another on the wider subject - so expect comment maybe in a couple of months (or more).]
Ray D

https://www.theguardian.com/science/2016/aug/23/ancient-egypt-written-works-published-book-english-first-time
Tuesday 23 August 2016 07.00 BST

Ancient Egyptian works to be published together in English for first time
There has been a tendency to see the writings as mere decoration, says UK academic who translated them for book

Ancient Egyptian texts written on rock faces and papyri are being brought together for the general reader for the first time after a Cambridge academic translated the hieroglyphic writings into modern English.

Until now few people beyond specialists have been able to read the texts, many of them inaccessible within tombs. While ancient Greek and Roman texts are widely accessible in modern editions, those from ancient Egypt have been largely overlooked, and the civilisation is most famous for its monuments.

The Great Pyramid and sphinx at Giza, the tombs in the Valley of the Kings and the rock-cut temples of Abu Simbel have shaped our image of the monumental pharaonic culture and its mysterious god-kings.

Toby Wilkinson said he had decided to begin work on the anthology because there was a missing dimension in how ancient Egypt was viewed: "The life of the mind, as expressed in the written word."

The written tradition lasted nearly 3,500 years and writing is found on almost every tomb and temple wall. Yet there had been a temptation to see it as `mere decoration', he said, with museums often displaying papyri as artefacts rather than texts.

The public were missing out on a rich literary tradition, Wilkinson said. "What will surprise people are the insights behind the well-known facade of ancient Egypt, behind the image that everyone has of the pharaohs, Tutankhamun's mask and the pyramids."

Hieroglyphs were pictures but they conveyed concepts in as sophisticated a manner as Greek or Latin script, he said. Filled with metaphor and symbolism, they reveal life through the eyes of the ancient Egyptians. Tales of shipwreck and wonder, first-hand descriptions of battles and natural disasters, songs and satires make up the anthology, titled Writings from Ancient Egypt.

Penguin Classics, which is releasing the book on Wednesday, described it as a groundbreaking publication because "these writings have never before been published together in an accessible collection".

Wilkinson, a fellow of Clare College and author of other books on ancient Egypt, said some of the texts had not been translated for the best part of 100 years. "The English in which they are rendered - assuming they are in English - is very old-fashioned and impenetrable, and actually makes ancient Egypt seem an even more remote society," he said. In translating them, he said, he was struck by human emotions to which people could relate today.

The literary fiction includes The Tale of the Shipwrecked Sailor, a story of triumph over adversity that Wilkinson describes as `a miniature masterpiece'. It is about a magical island ruled by a giant snake - his body `fashioned in gold, his eyebrows in real lapis lazuli' - who shares his own tragedy in encouraging a shipwrecked sailor to face his predicament.

"I was here with my brothers and my children ... we totalled 75 snakes ... Then a star fell and they were consumed in flames ... If you are brave and your heart is strong, you will embrace your children, you will kiss your wife and you will see your house," it reads.

Letters written by a farmer called Heqanakht date from 1930BC but reflect modern concerns, from land management to grain quality. He writes to his steward: "Be extra dutiful in cultivating. Watch out that my barley-seed is guarded."

Turning to domestic matters, he sends greetings to his son Sneferu, his "pride and joy, a thousand times, a million times", and urges the steward to stop the housemaid bullying his wife: "You are the one who lets her do bad things to my wife - Enough of it!"

Other texts include the Tempest Stela. While official inscriptions generally portray an ideal view of society, this records a cataclysmic thunderstorm: "It was dark in the west and the sky was filled with storm clouds without [end and thunder] more than the noise of a crowd - The irrigated land had been deluged, the buildings cast down, the chapels destroyed - total destruction."

The number of people who can read hieroglyphs is small and the language is particularly rich and subtle, often in ways that cannot be easily expressed in English.

Wilkinson writes: "Take, for example, the words `aa' and `wer', both conventionally translated as `great'. The Egyptians seem to have understood a distinction - hence a god is often described as `aa' but seldom as `wer' - but it is beyond our grasp."

Words of wisdom in a text called The Teaching of Ani remain as true today as in the 16th century BC: "Man perishes; his corpse turns to dust; all his relatives pass away. But writings make him remembered in the mouth of the reader."
---



Date: Sat, 27 Aug 2016 20:37:24 +0100
Subject: Ritual or racism? Folk festival bans Morris dancers from `blacking up'

Ritual or racism? Folk festival bans Morris dancers from `blacking up'

Well, well; seems the `authorities' are even more ignorant than I'd thought. History says the `Morris Dance' is a remnant of "Moorish Dances" imported from North Africa many centuries ago - ergo the black-face make-up often used in UK and USA tradition.

So our politically-correct `authorities' are actually trying to censor history - and foster ignorance.
Ray D

https://www.rt.com/uk/357286-morris-dancing-black-face/
Ritual or racism? Folk festival bans Morris dancers from `blacking up'
Published time: 26 Aug, 2016 12:36
Morris dancers have been donning black face makeup since around the 16th century, but a folk festival in Shrewsbury has put an end to the age-old tradition. While many have praised the decision, others have called it `politically correct nonsense.'

This particular folk festival has taken place every year since 2006. But this year's Morris dancers are facing a strict rule that wasn't present in previous years.

"The festival has never wished to cause offense to any person and as such, from 2017, we will no longer book sides [acts] that use full face black makeup," festival director Sandra Surtees said, according to the Telegraph.

"We have been approached by one group that has requested we no longer book sides that use full face black makeup and another that has asked us not to change our policy and to continue to book these sides," she said.
"Ultimately, the festival decided to ditch any Morris dancers who insisted on wearing black makeup - a move which has been praised by many, including local equality group Fairness, Respect, Equality Shropshire (Fresh), which contacted festival organizers after a complaint from a member of the public.

"We entirely understand the argument from Morris dancing communities that this is something that goes back to tradition," Fresh employee Jonathan Hyams said.

"However, there are other ways of celebrating this other than blacking up, which has very strong connotations of racism."

But Morris dancers insist that wearing black makeup is merely a tradition dating back to the 16th century. They say there are "no racial connotations" and they have "never wanted to upset people."

Local residents have spoken out against the decision, saying it is an attack on the culture of Morris dancing.

"It's terrible that PC nonsense is being used to repress our traditional customs in this way. These ancient traditions are at risk of dying out completely. Just disgusting," resident Jon Roads said.
---



Date: Sat, 27 Aug 2016 19:44:06 +0100
Subject: WRONG - "There's a scientific reason why we're obsessed by boobs"

WRONG - "There's a scientific reason why we're obsessed by boobs"

More MSM small-minded parochial crap! They haven't even bothered to look at most of the world - i.e. where genetics and geography, plus fortuitous ancient protein sources meant that large fatty breasts were not necessary to enable a nubile female to feed her child by suckling.

Only reason I've bothered to debunk this MSM rubbish is that I matured in South East Asia at a time when all my future girlfriends: Chinese, Japanese, Thai, Malay and even some Indians, due to traditional diets, were usually lean in body and muscular in legs. So I never even noticed breasts, and even now pay no attention to them.

Which has maybe been valuable, over the years, because I've always looked directly into a woman's eyes and never downward at her decolletage (and much prefer a woman's eyes, for their beauty and as an indicator of personality, anyway).

Cheers
Ray D
BTW - many of my Asian friends around the world will be amused and bemused by the article (below), just as I was.

http://www.mirror.co.uk/lifestyle/sex-relationships/sex/theres-scientific-reason-were-obsessed-8710087
There's a scientific reason why we're obsessed by boobs
16:34, 26 AUG 2016 UPDATED 18:43, 26 AUG 2016 | BY SUCHANDRIKA CHAKRABARTI
...
Evolutionary psychologists suggest that rounded buttocks evolved in women to provide a visual indication of youth and fertility. This is because oestrogen encourages fat storage in the buttocks, hips and thighs. Biological anthropologist Bobbi S. Low says the buttocks "evolved in the context of females competing for the attention and parental commitment of powerful resource-controlling males" as an "honest display of fat reserves." Sexologist Alfred Kind says that attraction to breasts stems from their similarity to the buttocks. This urge most likely developed around the time human beings started having sex face-to-face.
...
(more at page ...)




Date: Wed, 24 Aug 2016 11:56:54 +0100
Subject: Australia stabbing

http://www.mirror.co.uk/news/world-news/australia-stabbing-british-backpacker-mia-8693568
Australia stabbing: British backpacker Mia Ayliffe-Chung was 'living her dream' before she was murdered in hostel knife rampage

Very sad - a terrible waste of life and intelligence. Mia's only `offense' was to be young, female and attractive. It seems that was enough to inflame a low-IQ, inadequate male to murder. A few weeks ago summarized the situation (roughly) in a comment on London's Russell Square stabbings, writing:

"That is a dangerous situation, for the following reasons:
i) a low IQ person suddenly entering a more complex world / society is always confused, nervous (and angry);
ii) a nervous low IQ male readily turns to sexist fundamentalism / religion for reassurance and male-justification;
iii) fundamentalist `religious' groups contain mostly low IQ, low education people, led by a few dominators - perverts of one kind or another."

Sadly, can foresee things getting much worse.
Ray D



Date: Tue, 23 Aug 2016 16:46:31 +0000
Subject: Campaign seeks new board members


Campaign for Freedom of Information
23 August 2016

Campaign seeks new board members
The Campaign for Freedom of Information is seeking to broaden the skills and diversity of its board.

We would like to appoint at least 2 new unpaid trustees/directors. They should be interested in improving the accountability of public bodies but do not necessarily need detailed knowledge of freedom of information. We would be particularly interested in hearing from people of any background with experience in individual giving, communications or the management of small organisations who can help the Campaign raise funds, promote its message more effectively and maximise its impact.

About the Campaign

The Campaign is the UK's leading freedom of information (FOI) organisation. Set up in 1984, it played a critical part in persuading the government to introduce the FOI Act in 1999-2000, improving the legislation in Parliament and resisting repeated attempts to restrict it (most recently just a few months ago). The Act has helped reveal the MPs' expenses scandal, expose wasteful spending and shortcomings in the provision public services and transformed the public's rights to information.

It now seeks to defend and improve the Act, assist FOI users, train requesters and public authorities and encourage authorities to adopt a positive approach to the legislation.

You can find further information here.

Please help us reach potential board members by forwarding the details to anyone who might be interested. The deadline for applications is 30 September 2016.

Our mailing address is:
Campaign for Freedom of Information
c/o ARTICLE 19, Free Word Centre
60 Farringdon Road
London, EC1R 3GA
United Kingdom



Date: Tue, 23 Aug 2016 18:54:05 +0100
Subject: "Jim Marrs - We are a Zombie Nation"
"Jim Marrs - We are a Zombie Nation"

Have always liked Jim Marrs - a good journalist and a brave reporter:
Ray D

https://www.youtube.com/watch?v=-0ftN48y99I#t=38m48s
"Jim Marrs - The Trillion Dollar Conspiracy ,NWO , 9/11 JFK conspiracy and Say Bye to Vitamin C"



Date: Tue, 23 Aug 2016 15:40:12 +0100
Subject: Soldier dies in live firing training exercise in Northumberland
"Soldier dies in live firing training exercise in Northumberland" (Otterburn Ranges)

Spent lots of cold winter days and nights in Otterburn area - it was used for large `exercises' and live-firing stuff, some of which which included skirmishings, ambushes etc.. One night was lying in ambush (in wet ground) for an hour or more and when I sprang up, a layer of ice, which had stuck to my frozen (wet) clothing, came up with me.

Recall there were some good automatic ranges - i.e. you could advance up-range and targets would pop up, get shot by you (hopefully) and registered.
Cheers
Ray D

http://www.bbc.co.uk/news/uk-england-37167632
Soldier dies in live firing training exercise in Northumberland
35 minutes ago | 23 Aug 2016



Date: Mon, 22 Aug 2016 15:15:09 +0100
Subject: "Renzi calls for less bureaucratic Europe"
"Renzi calls for less bureaucratic Europe"

So UK's `Brexiters' had it about right?
Cheers
Ray D

http://www.reuters.com/article/us-europe-crisis-meeting-idUSKCN10X15T
WORLD NEWS | Mon Aug 22, 2016 8:06am EDT
Renzi calls for less bureaucratic Europe ahead of three-way summit

Europe needs to invest in defense, education and culture while breaking free of bureaucratic rules, Italian Prime Minister Matteo Renzi said on Monday ahead of a meeting with the leaders of Germany and France.
(more at page ...)
---



Date: Mon, 22 Aug 2016 14:54:55 +0100
Subject: "Who will guard the guards?"
http://www.bbc.co.uk/news/uk-37151089
Prison extremists to be put in special units in jails
3 hours ago (22 August 2016, 14:15)
Extremist prisoners who "seek to poison the minds of others" will be put in special units in English and Welsh jails, the government has said. Justice Secretary Liz Truss also set out plans for the removal of extremist books from prison libraries and stronger vetting of prison chaplains.
(more at page ...)
---

Ha! Read the classics: "Quis custodiet ipsos custodes?" = "Who will guard the guards?"

We know that low-intelligence groups are recruiting grounds for radicals (of any religion) - see "Evil Straw + Ratzinger" and links.

And we also know that IQ levels have been falling among police, security, prison warders, and even the `intelligence agencies' for several generations, arguably for fear of "too clever" people being disloyal (and fear of "too clever" police actually catching elite fraudsters and pervs?) - see "Power of Zero" and links.

So maybe the UK (and maybe the USA too) has created ideal conditions for `radicalization' (subversion) among our own security forces?

Cheers
Ray D



Date: Sun, 21 Aug 2016 16:22:50 +0100
Subject: Weather + Rip-currents
Rip-currents
Yes, folk underestimate the speed and power of unseen rip-currents. I don't do `holidays' but was once with a girlfriend at Chesil Beach, an enclosed sea-area about 30 km long, which when the tide turns either floods or drains out at a heck of a speed. I wasn't aware of that and went in for a swim and suddenly realized I was moving eastward at a fast rate. Swimming hard got back to shore, but later heard tales of people who'd been dragged all the way east and out into the English Channel.

Cheers
Ray D

http://www.dorsetecho.co.uk/news/14695648.UPDATE__Man_dies_after__getting_into_difficulty__in_sea_at_Sandbanks/
Man dies after 'getting into difficulty' in sea at Sandbanks

A MAN has died after being caught in dangerous water off a busy beach in Poole.
The man was dragged from the sea by lifeguards after having been seen `in difficulty' at Sandbanks just before 3.30pm yesterday.

Emergency services rushed to Shore Road but despite their attempts the man - who has not been formally identified - died at the scene.

A spokesperson for Dorset Police said: "At 3.37pm police received a call from the RNLI at Sandbanks beach requesting assistance. It was reported that a male was seen having difficulties in the rip current outside the safe-swim area."
(more at page ...)
---



Date: Tue, 16 Aug 2016 18:04:39 +0100
Subject: "Something is VERY broken"
"Something is VERY broken"
Regular readers will recall we've been noting `mystery deaths' of bankers around the world (in 2014 & 2015), and that recently Deutsche Bank has been fingered as the epicenter of these assassinations.
Cheers
Ray D
http://www.express.co.uk/finance/city/700648/Deutsche-Bank-DANGER-level-SMASH-markets-Brad-Lamensdorf
`Something is VERY broken' Deutsche Bank at DANGER level that could SMASH markets
GERMANY'S biggest bank is in more trouble than people even think and could drag down some of Europe's biggest lenders to trigger a market meltdown, according to a hedge fund manager who is betting against the firm.
By LANA CLEMENTS | PUBLISHED: 15:37, Tue, Aug 16, 2016 | UPDATED: 15:42, Tue, Aug 16, 2016
---



Date: Mon, 15 Aug 2016 21:24:09 +0100
Subject: "Militant women & PC males pander to feminist nonsense"
"Militant women & PC males pander to feminist nonsense"

Ha! Suspect this politico's diatribe might have a wee bit to do with the fact that his party, and social caste, is most associated with misogyny and homosexual pedophilia.

Cheers
Ray D
PS - my personal view is more appreciative - as a Russian girl recently showed

https://www.rt.com/uk/355695-tory-mp-feminist-zealots/
Militant women & PC males pander to feminist nonsense says Tory MP
Published time: 12 Aug, 2016 15:55

British law unfairly favors women and leaves men at a disadvantage, Tory MP Philip Davies told a conference on men's issues.
Philip Davies, who sits on the House of Commons justice committee, spoke at the International Conference on Men's Issues held by the Justice for Men and Boys Party (J4MB) at London's Excel Center.
(more at page)
---



Date: Mon, 15 Aug 2016 20:40:38 +0100
Subject: "A toddler wanders out onto a road"
"A toddler wanders out onto a road"

Happens all the time. A few years ago was driving home through a small outlying village (just a cross-roads, state subsidized housing, a pub, and an old folks home) when I suddenly saw a small child (in diapers or shorts) in the road in front of me.

I braked and got out - leaving the car-door open to force other drivers to divert around us - and looked around for a parent. Nobody in sight except a middle-aged bloke who'd probably just come out of the pub.

So shouted him over and told him to pick up the child and find its home - there were only three or four to choose from. He did - and I drove off.
[In that sort of area there would be all sorts of recriminations afterwards - mostly excuses or accusations]
Ray D

http://www.dailymail.co.uk/news/article-3741014/The-moment-hero-driver-saves-toddler-busy-road-Villawood-Sydney.html
The heart-stopping moment an unsupervised toddler is almost hit by a car after she wanders onto the road - before she is saved by a quick-thinking driver
A toddler wanders out onto a road in Villawood, west Sydney
Driver Gary Dring used his car to block traffic while he saving the girl
Then returns the 17-mont-old to safety before getting back into his car
(more at page ...)
---



Date: Fri, 12 Aug 2016 20:37:54 +0100
Subject: "Labour wins High Court appeal"
"Labour wins High Court appeal"

Don't get involved in `politics' but in this case I've concluded that the new members (who earlier won the right to vote in the leadership contest) and the Corbyn team, who object to the appeal finding that the Labour NEC can block votes from new members "because it is their right to do so if they wish". - are indeed right and the appeal court judges are incompetent, or just corrupt.

The appeal court finding was unjust because there are no laws about how political parties organize themselves, therefore the court has no right to say anything about the running of a political party - unless civil or criminal laws are broken.

And that's just what the Labour NEC has done - it `sold' Labour membership, at £3 or later £25, along with the right, common to all members, to vote in the leadership election. Then the Labour NEC withdrew that right to vote (because they're now determined to sabotage Corbyn's chances), and that IS ILLEGAL - against civil contract law.

But our slimy judges have a long history of secretly aiding the frauds (and pervs) so often found at the top of society.

Cheers
Ray D
PS - it's arguable that the Labour NEC also broke criminal law, by defrauding new folk of their membership fees, and then embezzling that money to pay for unjust, and unjustifiable, expensive court cases to disenfranchise those same new members. - RD

http://www.independent.co.uk/news/uk/politics/jeremy-corbyn-labour-leadership-ruling-appeal-owen-smith-tom-watson-election-latest-a7184691.html
Labour wins High Court appeal over new members voting in leadership election
Jeremy Corbyn's campaign team says the Court of Appeal ruling is 'the wrong decision - both legally and democratically'



Date: Thu, 11 Aug 2016 06:40:29 +0100
Subject: "BBC let Emma Thompson get away with 'inaccurate' climate change claims"
"BBC let Emma Thompson get away with 'inaccurate' climate change claims"

Ha! Think the only reason this got into print (the BBC doesn't usually allow criticism) is the Telegraph seems to be climate-skeptical at the moment.

You might find reasons for BBC's lack of statistical honesty by checking its past history of cover-ups and hidden scandals.

Cheers
Ray D

http://www.telegraph.co.uk/news/2016/08/10/bbc-let-emma-thompson-get-away-with-inaccurate-climate-change-cl/
BBC let Emma Thompson get away with 'inaccurate' climate change claims, watchdog finds
10 AUGUST 2016 - 9:00PM

https://www.rt.com/uk/355397-bbc-trust-bias-conservative/
"BBC has `high dependency' on governing Tories for `often misleading' statistics"
"The BBC relies on the governing Conservative Party for almost three-quarters of the information it cites from politicians, according to a report by the broadcaster's governing body."
---



Date: Sat, 6 Aug 2016 15:29:01 +0100
Subject: Collapse of Complex Societies by Dr. Joseph Tainter
"Collapse of Complex Societies by Dr. Joseph Tainter"

I like this - think I've seen Tainter before, not only is he a coherent thinker, he's a more than competent presenter (i.e. take his use of modern wartime examples for instance).
Ray D
BTW - he gives a much more comprehensive list of collapsed civilizations than I've ever seen before, although was dimly aware of the historical facts - RD

Collapse of Complex Societies by Dr. Joseph Tainter (1 hr 33 mins)
https://www.youtube.com/watch?v=G0R09YzyuCI

Joseph Tainter: Energy Gain and Future Energy: Collapse of Sustainability (56 mins)
https://www.youtube.com/watch?v=RSXKjH_WjWo

Joseph Tainter | Sustainability: the fundamental question (32 mins)
https://www.youtube.com/watch?v=H-FIpz53iVA

Conference: The Treasure of Human Experiences - Joseph Tainter (25 mins)
https://www.youtube.com/watch?v=KMHlOec5bYo
---



Date: Sat, 6 Aug 2016 14:25:13 +0100
Subject: "Institutional child sex abuse inquiry loses third head"
"Institutional child sex abuse inquiry loses third head"

Ha! First two `appointees' had to resign because they were obvious plants (related-to and friends with pedophile elite members), while I suspect this one is hurriedly leaving because she's finally learnt just how powerful the English pedo-elite [backed by corrupt MI 5/6 and the Met (Special Branch)] really is.

I.e. if she actually tried to name even one of the perps she'd be dead on the pavement by next morning (see Jill Dando's assassination).

Cheers
Ray D

https://www.rt.com/uk/354740-child-sex-inquiry-goddard/
Published time: 5 Aug, 2016 13:18
Institutional child sex abuse inquiry loses third head ... and it hasn't even started yet

Britain's gigantic inquiry into institutional child abuse is facing another setback after the top judge in charge resigned her post, becoming the third to do so.
New Zealand high court judge Dame Lowell Goddard called it quits Thursday evening, claiming the inquiry had an unshakeable "legacy of failure" and that the job was a "struggle."

However, Goddard herself has recently come under fire after it emerged that in her first year on the job she spent 30 days on leave and 44 working days in New Zealand and Australia.

The inquiry, which is unprecedented in size, is due to report in 2020, but some pundits estimate it could take longer as it has not yet publicly questioned a single victim or witness.

Fresh questions will now be asked about the feasibility of the investigation, which stretches back 60 years, includes a dozen separate investigations and could cost £100 million (US$130 million).

Goddard is the third chair to step down, after lawyer Fiona Woolf and Baroness Butler-Sloss both quit in 2014.

The appointment of Goddard by then-Home Secretary Theresa May was considered unorthodox at the time, given that her expertise lies in a foreign legal system. Her resignation is a blow for May in her first weeks as PM.

Goddard was criticized last week after she appeared to struggle to answer questions at a preliminary hearing and asked for help with `local law.'

The high court judge's salary also drew scrutiny - Goddard was the highest paid civil servant in Britain, earning £360,000 on top of a £110,000 rent allowance, £12,000 for utilities and eight complementary first-class return flights to New Zealand each year.

In a resignation letter to Home Secretary Amber Rudd, Goddard said she was "confident" there had been "some very real gains for victims and survivors of institutional child sexual abuse."

"The conduct of any public inquiry is not an easy task, let alone one of the magnitude of this. Compounding the many difficulties was its legacy of failure which has been very hard to shake off and with hindsight it would have been better to have started completely afresh," she added.

Rudd accepted Goddard's resignation "with regret" and praised her for "having set the inquiry firmly on course."

Phil Frampton, of the abuse survivor's group Whiteflowers, said: "Goddard stepping down is another opportunity to finally get the child abuse inquiry on to the right track. She was the wrong choice from the beginning. She came from a judicial system in a country which is 20 years behind the UK."

Home Affairs Committee chair Keith Vaz MP said he was shocked by the sudden resignation.
"We will expect a full explanation from both the prime minister and the new home secretary."
---


can we
take off the blindfolds?
WEB-MASTERS

NEW PAGE TIPS
---
this page
http://www.perceptions.couk.com/answers042.html